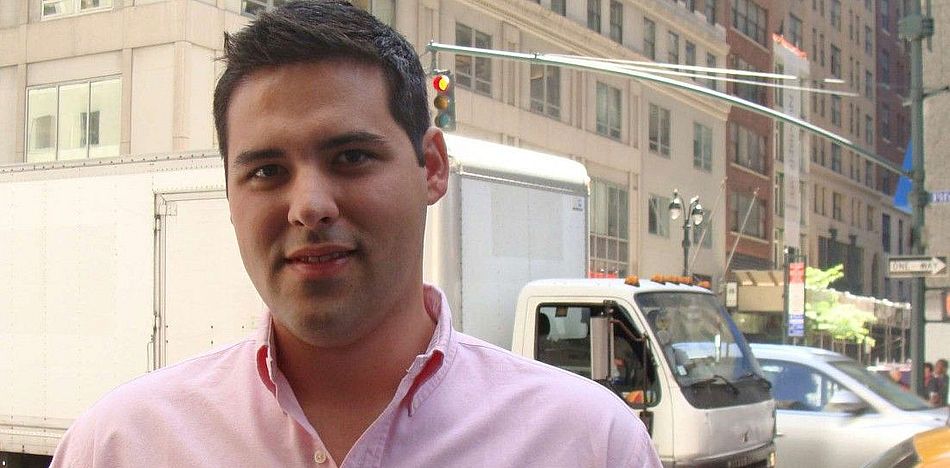 EspañolNext month will mark the one-year anniversary of the arrest of Yon Goicoechea, an activist in Venezuela with the Popular Will political party. At the time of his detainment, authorities claimed they found him with "explosive materials," and yet no criminal charges have been formally brought against him.
Faced with the unlikelihood of Goicoechea's release, his wife Rosaura Giorgina Valentini decided to take an unorthodox approach to advocating his freedom.
First, she filed an appeal with the Spanish National Court, as Goicoechea has had Spanish nationality since 2016. At first, the courts wouldn't hear her complaint to investigate the Venezuelan government because there was no precedent to do so in the entire history of Spanish law. This weekend, however, officials announced that the decision is being reevaluated by the Plenary Room of the National Court, which is composed of 20 magistrates.
Another strategy involved former President of Costa Rica Laura Chinchilla and four other former heads of state who are working as international mediators of the conflict in Venezuela. Chinchilla announced through Twitter that she had received a hand-written letter from Goicoechea.
Gracias @YonGoicoechea por la desgarradora nota que nos has hecho llegar. ¡Animo! La libertad llegará a #Venezuela y abrazarás a tus hijos. pic.twitter.com/nHddJUZfTr

— Laura Chinchilla M. (@Laura_Ch) July 15, 2017
Laura Chinchilla M
@Laura_Ch
Thank you @YonGoicoechea for giving us this heart-breaking letter. Take heart! Freedom will come to #Venezuela, and you will embrace your children again. 
The card reads as follows:
"I hope someday I'll be like you and be able to help some lover of Democracy in the world who needs it. I beg you to intercede for my freedom, so that I may return to my home. I have 2 children, one 8 years old, and 5.  It would be unforgivable not to be able to see them grow up. Unforgivable because I am innocent, because what I defend is fair, and because our region can't continue to silence ideas with rifles. Latin America must fight today for Venezuela, raise its civilizing voice and drown out the military parades, so that the Venezuelan model does not expand as the Cuban one once tried to do.
A thousand times, thank you. Welcome to this land, always."
The letter is not only a call to fight for the freedom of Venezuela, it is also a request for help in achieving that freedom.
Now, Goicoechea's release is only a matter of waiting: either for the Spanish National Court's ruling, or for the results of the July 16 referendum.
Source: El Mundo,