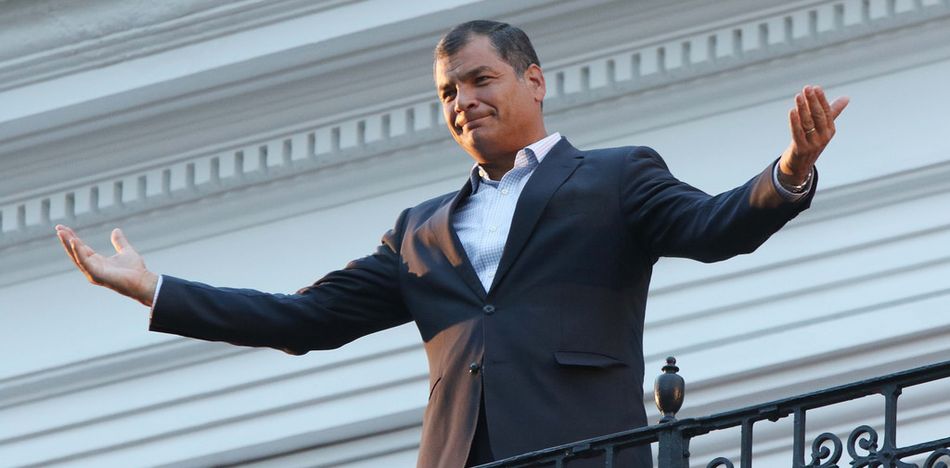 EspañolLast week, former President of Ecuador Rafael Correa tweeted that he "left the table served" for President Lenin Moreno, meaning that the nation's finances were in good condition and transparent. But that doesn't actually seem to be the case.
Whether Correa's apparent lying is an attempt to cover up his shady dealings as President has not yet been confirmed, but it is clear that several major financial problems have come to light since he left, which will need to be addressed by the current administration.
Correa claimed that Ecuador's debt had been lowered to US $27.8 billion under his watch, but new reports show that the debt is actually closer to $40 billion.
On Friday, July 14, President Moreno said the exact figures of Ecuador's economy are still being evaluated, and will be announced with the "correct numbers" soon.
A debt of $42 billion technically exceeds what the country's constitution allows. The debt can only amount to 40 percent of the country's gross domestic product, meaning that the current debt is two-percent higher than it should be.
Economic consultant Alberto Costa Burneo told Spain's El Pais that Ecuador's debt could climb as high as 56 percent of its GDP.
The debt caused by Correa's administration can be broken into several categories: public sector pensions ($1.1 billion), Ecuador's Social Security Institute ($7.7 billion), a loan to the International Monetary Fund ($350 million), in addition to $1.5 billion in oil advances with China and Thailand that were exchanged for loans, among other things.
Now, the only thing the country can do is wait for the official numbers to be released. That will reveal the extent of the damage done by Correa's adminsitration, and if any legal action should be taken against it.
Source: El País, El Universo, La Hora.