Español Just a few years ago, in 2011, José Antonio Vargas was living the American dream as a successful journalist in New York City. But something wasn't right. He was exhausted. His lies had finally become too much to bear.
Vargas, 33, had been hiding and lying since the moment he found out he wasn't as "American" as he once thought. The sudden realization that he was an illegal immigrant dawned on him at age 16; he tried to get his driver's license and was harshly told that his documents were fake, and that, essentially, he didn't belong here.
"I'm done running," Vargas says in his new film Documented, as he gathers with friends to plan his next step after "coming out" as an illegal resident in a lengthy 2011 article in the New York Times.
Inspired by immigration activists like Gaby Pacheco — who in 2010 walked 1,500 miles from Miami to Washington to bring attention to the plight of an undocumented underclass — Vargas decided it was time to come out of the shadows, despite the consequences.
So began his relentless fight for the recognition of the 11.7 million illegal immigrants living and working in the United States that has taken him all around the country. It has also forced him to face his deteriorating relationship with his mother, whom he hasn't seen in person since 1993.
Reception in Miami
On Friday, June 6, Vargas was treated to a standing ovation after a screening of his new film at O Cinema Miami Shores theater. The audience continued clapping for several minutes, as some in the crowd wiped tears from their faces.
Vargas had recorded every moment since he decided to come out: three years worth of film, and a 110 hours of footage.
The film will continue traveling around the country, and will be aired by CNN beginning on June 29 until July 4.
"I hope people realize what's really at stake, which is our families," said Vargas, referring to his own experience with the separation of families. "This is beyond what people think it is."
In one of the most intense moments of the film, Vargas decides to have a Skype call with his mom, who he has consistently avoided contact with, even denying her friend request on Facebook.
She tells him he has gotten very light-skinned and that his eyebrows are bushy. She touches his face on the screen as she holds a handkerchief to her eyes.
"Come home," she says. "When are you coming home?"
"Soon," says Vargas, not being able to hold back his tears.
Vargas said that making the movie forced him to confront the anger that he held against his mother, who promised to join him in the United States, but was never able to.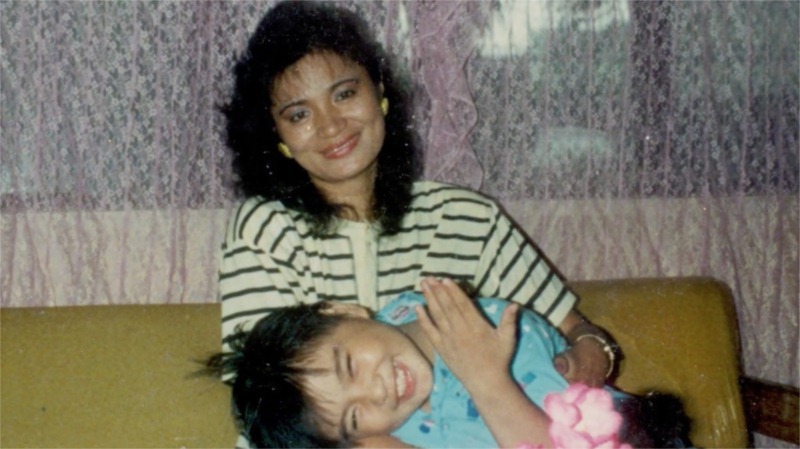 "This is not the film I actually wanted to make," said Vargas, explaining that the first two cuts of the film did not include his family.
"Everything changed when I decided to film my mom," he said. "It was really hard for me to do and really hard for her, too."
Activists Push for Immigration Awareness
The film was sponsored by the Florida Immigrant Coalition, which has been been supporting Vargas and introduced him to Pacheco.
"It's not just a legislative campaign, it's a liberation movement," said Maria Rodriguez, executive director from the Florida Immigrant Coalition, who opened the Q and A session immediately after the film's screening.
"I'm so humbled by the courage that you have had to pull out to not only come out as undocumented but to so intimately share so much of your inside," said Rodriguez.