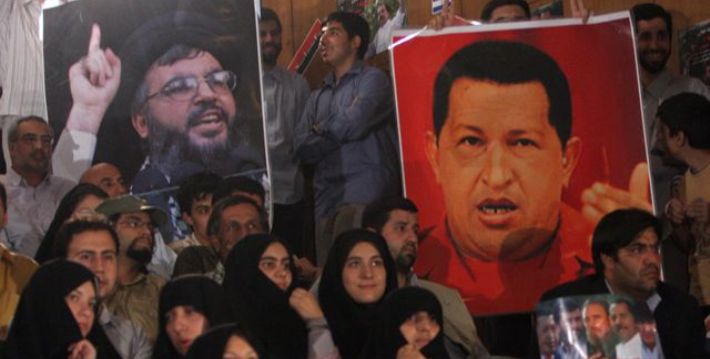 EspañolAfter the Islamic State's (ISIS) multiple attacks in Paris on November 13, 2015, the fight against jihadi terrorism has become a priority on the West's international agenda once again.
François Hollande, president of France, addressed his parliament in a joint session in Versailles, which was called for only the second time since 1848, and openly stated that France was at war. This came after France bombed at least 30 ISIS targets in its Al Raqqa bastion in Syria.
The 28 countries of the European Union unanimously supported France's request to activate the community clause for collective defense in accordance with article 51 of the United Nations. This establishes that if a member state is a victim of aggression on its territory, the others must help and support it with all available means.
Although Latin American countries might be far from current events in Europe and the Middle East, the region cannot escape the consequences of Islamic terrorism. Venezuela, for instance, is an oil-rich western nation with an important geostrategic position. This brings the country under terrorists' attention, especially as a place to attack the United States and other countries.
There might be no hard evidence linking ISIS to Latin America, but there are growing suspicions that the group has penetrated the region. In recent days, Trinidad and Tobago's government has strengthened its security measures with US assistance. This came once they realized that several Trinidadians had recently joined the terrorist group.
Furthermore, according to the US State Department's Bureau of Counterterrorism, at least two terrorist networks linked to Hezbollah have been operating in Latin America for years. They have been based mainly on Venezuela's Margarita Island.
The dimension of recent ISIS attacks require concrete measures. There's no room for ambiguity or neutrality. Venezuela and other Latin American governments should join the global fight against terrorism and make this issue a priority in their domestic and foreign policy. Latin American and Caribbean countries should not only cooperate by sharing intelligence. They also have to reject terrorism in an active and unequivocal manner.
Latin American countries need a new strategy for foreign-policy programs against the global terrorist threat if they want to survive this Third World War, as Pope Francis has called it. They have to participate in the war and influence its outcome.
In Venezuela's case, there's an urgent need to change the Chavista regime's foreign policy, which was designed exclusively to advance political and ideological interests — as opposed to the true interests of the Venezuelan people.
[adrotate group="8″]
In the new world scenario, in which the United States and Europe lead a broad, global coalition in their war against Islamic terrorists, it has become more necessary and urgent than ever for Venezuela to have a clear, realistic, and coherent counterterrorism policy.
This is unlikely to happen under Nicolás Maduro's current government. Nonetheless, South American countries and the rest of the international community should pressure him to take this decision, just as they are now pressuring him to hold free and fair elections, under international observation and control.