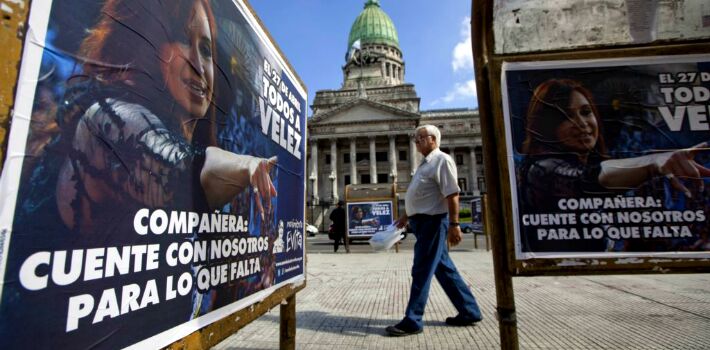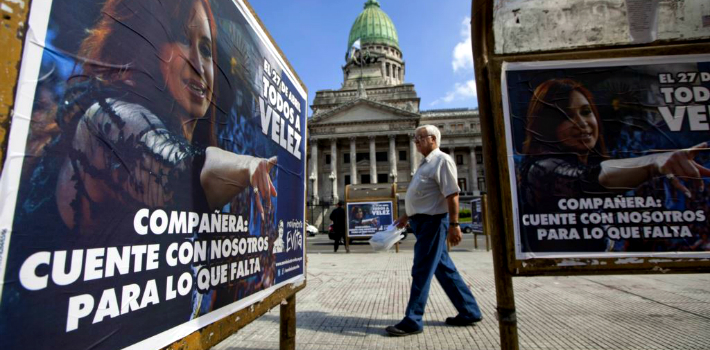 EspañolPopulism is a central feature of Latin American political and economic culture. While it is especially true of progressive governments with socialist economic models, every political party, regardless of ideology, offers an expansion of the welfare state while on the campaign trail.
Opinion polls in the region consistently show that most people have no attachment to politics other than the expectations they have for entitlements or government handouts.
This explains why Daniel Scioli, the Argentinean presidential candidate from the ruling Front for Victory, is leading every poll heading into the primaries on Sunday, August 9. It also shows that Argentineans would rather experience a conservative, slow-paced change than a radical one.
A significant portion of the Argentinean public is looking forward to voting for a candidate that will continue with President Cristina Kirchner's agenda, despite the declining popularity of her administration.
This becomes all the more incredible when we consider the mounting evidence of corruption against the president, including explosive allegations against Cabinet Chief Aníbal Fernández, allegedly involved in drug-trafficking operations. On this issue, the opposition has banded together to demand an investigation.
While it may seem strange to outside observers, this is the reality in Argentina. According to a recent survey by polling firm Poliarquía Consultores, the Peronist candidate Scioli, governor of the province of Buenos Aires, is the favorite among voters, with approval ratings between 38 and 41 percent.
Buenos Aires Mayor Mauricio Macri, who represents the opposition coalition Let's Change, currently stands in second place, with approval ratings between 26 and 29 percent.
According to the polling firm, these results mirror the deeply rooted populism that has taken hold in Argentina for decades, especially among the poor.
While Argentineans want change, they also want things to stay the same when it comes to state-run companies and welfare programs, such as the Universal Child Benefit, which 8.5 million Argentineans receive — roughly a quarter of the population.
On top of that, President Kirchner has became a grotesquely omnipresent figure on national television and radio broadcasts throughout the presidential campaign.
The polls do show, however, that the middle class is more welcoming of some much-needed reforms, which accounts for Mauricio Macri's popularity. He has promised to implement pro-market policies that will boost the economy and put an end to the isolation from the international capital markets.
Despite the lead, Scioli does not have the presidency wrapped up yet, even if he wins the primary. He will have a difficult road ahead if he cannot secure a victory in the first round of the general elections scheduled for October 25.
A run-off would likely consolidate opposition support behind Macri, even if an alliance with the social-democratic Radical Civic Union and other center, center-left parties would not prove easy.