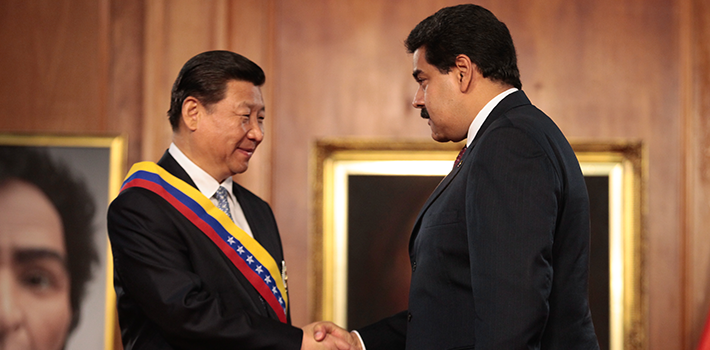 EspañolWhen analyzing the numerous visits from Russian and Chinese officials in Latin America, most tend to begin by drawing political and ideological parallels. Due to the nature of these anti-democratic regimes, analysts then try to identify what it means in terms of strategic geopolitical maneuvering against Europe and the United States. But no matter how much they look for deeper meaning, recent visits from President Xi Jinping and Vladimir Putin are driven primarily by one thing: business.
That is not to say that Russia and China advancing their economic interests in Latin America does not frustrate the United States and the West in general.
It's not surprising that during the 6th meeting of the emerging BRICS group on July 15 and 16 in Brazil, Jinping and Putin expressed great interest in reforming the International Monetary Fund (IMF) and creating a multilateral organization. These statements are right in line with the other heads of state that make up a group that ceaselessly bemoans a supposed Western hegemony. As the analyst Federico Steinberg has put it, "[The BRICS group] has become an elite club of global powers that [only] want to change who leads global economic governance."
But this time their meeting went beyond just words that have merely political and media impact. Together with the other BRICS nations — Brazil, India, and South Africa — Russia and China sponsored the creation of a new global financial architecture that will include a Development Bank based in Shanghai and a multi-billion dollar fund intended to finance major infrastructure projects in Latin America. During a meeting of the Community of Latin American and Caribbean States (CELAC), President Jinping offered to supply US$35 billion to finance such projects in the region.
Both the Russian and Chinese president used their own respective tours of Latin America to do more than just foster political influence. They are building business relationships in a part of the world that has for many years been considered the United States' exclusive "backyard."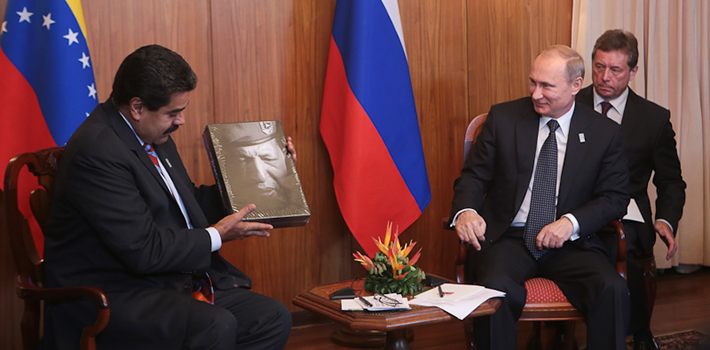 Vladimir Putin began his tour in Cuba, and then moved on to Argentina, Nicaragua, and Brazil. In every country Putin visited, he signed various bilateral agreements in the areas of oil and gas, nuclear energy, weapons, and aircraft construction, among others, leveraging his well-known interest in increasing Russian investments in Latin America. Of these countries, Brazil is Russia's largest economic partner in Latin America.
By all appearances, Russia sought to gain allies among countries that he could establish competitive economic relationships. This may explain the hasty denial that Putin offered after his visit to Cuba regarding news reports suggesting the reopening of the Soviet-era radio and electronic reconnaissance center in Lourdes, which was closed down in 2001. In truth, the most significant part of Putin's visit to Cuba was the forgiveness of 90 percent of the island's debt, amounting to roughly $35 billion.
Meanwhile, Xi Jinping's tour ended in Cuba, granting the island more money in loans and strengthening China's position as the nation's largest creditor and second-largest trade partner after Venezuela. Previously Jinping visited Argentina and Venezuela, where he signed credit contracts and investments worth billions of dollars.
With Venezuela, the Chinese were particularly generous, signing new agreements for loans amounting to $5.7 billion and another $6 billion to the Joint Chinese-Venezuela Fund. It's worth noting that Venezuela is the largest recipient of Chinese money in South America, taking in approximately $56 billion in the last 8 years. The country currently owes the Chinese about $17 billion, which is being partially paid back in oil.
These tours to Latin America, especially from the Chinese, have undoubtedly breathed life into the economies of the host nations, specifically Cuba, Argentina, and Venezuela. As these counties become increasingly dependent on the their "Eastern friends" economically, the political influence will come later.