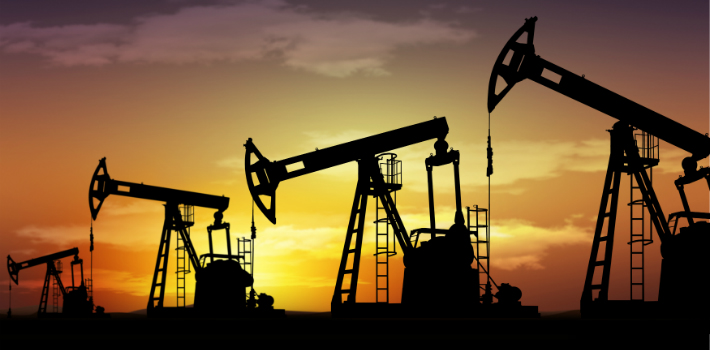 Español"We can't afford to stop fracking," says the new president of Colombia's Ecopetrol, Juan Carlos Echeverry.
"If one chooses not to use that technology, it's choosing to leave oil in the ground. Can we afford that? My answer is 'no.'"
Nevertheless, the issue of fracking remains as divided in Colombia as it does in other parts of the world.
Fracking offers a way to mitigate the drop in international oil prices, since the industry accounts for roughly 20 percent of the Colombian government's revenues. The fiscal crisis has already prompted the Juan Manuel Santos administration to cut planned investments for the 2016 fiscal year by 11 percent.
According to the president of the Colombian Oil Association, Francisco Lloreada, the country has between 3 and 10 billion barrels in unconventional oil reserves that would allow it to make up for the shortfalls brought on by lower oil prices. For every dollar that oil drops in price, the Colombian state loses COL$300 billion (some US$150 million) every year.
And the alternative source for royalties is already in motion. So far, oil companies have signed seven contracts with Colombian regulators to exploit oil fields with fracking methods.
The "Only Alternative"
However, many notable voices have yet to be persuaded regarding the merits of fracking as an alternative method of extraction. Experts like Edgar Aguirre, head of the Inter-Institutional Commission on Hydrocarbons (CIH), contend that there are other ways to tackle the crisis that are not as environmentally harmful.
"Everyone is looking to go with fracking, but there are things that can be done before that, like improving the recovery factor of mature fields, that have not been fully developed," he said.
"Around 53 billion barrels of oil have been discovered, and the recovery factor is at 18 percent; that means we have produced 9.5 billion barrels of oil," Aguirre explained. "Currently, the global average recovery factor is at 50 percent, thanks to technological innovation. If we reach a recovery factor of 36, we could produce another 9.5 barrels of oil."
Furthermore, the CIH believes unconventional oil reserves in the country must be verified. "We don't know what we have, and until we do, we cannot say what the real solution is." The commission also recommends increasing oil exploration in Colombia, since it has diminished over the last year.
Manuel Rodríguez Becerra, head of the National Forum for Environment and former environment minister, says the crisis stems from the government's decision to bet everything on the oil industry, rather than improve agriculture.
"It's true that government revenues have dropped sharply, and we are facing difficulties. But this will pass like everything else," Rodríguez says, adding that he believes the government is not being fully transparent on the issue.
[adrotate group="8″]
Fracking Moratorium
Representatives from the Center for Law, Justice and Society, the National Forum for Environment, and the World Wildlife Fund wrote a letter to the Colombian government requesting they suspend all fracking activity until definitive studies on its environmental impact have been conducted.
"We need to weigh the economic and social benefits against the environmental damage," Rodríguez said. He believes the environmental risks in Colombia are magnified due to "the enormous weakness of environmental institutions."
"The Ministry of Environment is too weak an entity to address the problem of fracking, because it lacks the technical resources to assess the issue," he says. "It has to do with biological and geological [risks]. Our country has a greater seismic risk than the United States."
Rodríguez also points out that fracking has been banned or suspended in various countries around the world, and says the CIH is concerned about the government's ability to monitor and control unconventional oil exploitation.
"At a technical and professional level, everything is ready for it to be done in a proper way. But when it comes to oversight, I don't know how prepared we are," Aguirre says. He adds that it's important to carefully select which companies are allowed to use fracking in Colombia, and that they be sensitive to the needs of the affected communities.
A Threat to the Environment?
Hydraulic fracturing is a process in which oil is extracted from deep layers of rock located 1,000 to 3,000 meters underground. Rocks are fractured using a pressurized liquid that requires large amounts of water mixed with sand and chemicals. Environmentalists say this process can cause damage to nearby aquifers, wastes enormous amounts of water, and can even cause microseismic events.
However, the CIH has said that if done responsibly, the contamination of aquifers is unlikely. The commission has explained that when the drill breaks through the ground, it creates an impermeable wall, and protective measures are implemented where water is near.
Furthermore, they claim "nearby" aquifers are usually thousands of meters away from the drilling areas, making it nearly impossible for any chemicals to find their way to the water source. They also say that fracking will not disrupt the surface rock above the drilling area, since it is much harder and requires much more energy to fracture.
Edgar Aguirre says the water used in fracking projects is relative: "One hundred fracking projects in one year would use 1.5 million cubic meters of water, or 0.5 percent of what is used to grow an African oil palm in a year."
The CIH says that only 12 chemical additives are used throughout the fracking process, which are found in everyday products such as toothpaste, body soap, and even some medicines. They are testing water sources to verify their pollution levels and prevent them from increasing.
But for Manuel Rodríguez, these are not the only concerns. Traffic jams, he says, are one of the more underestimated problems.
"Fracking generates a large flow of vehicles, much more than a conventional project. People complain in the United States, and they have a large number of highways. Imagine that here, where the streets are so narrow."