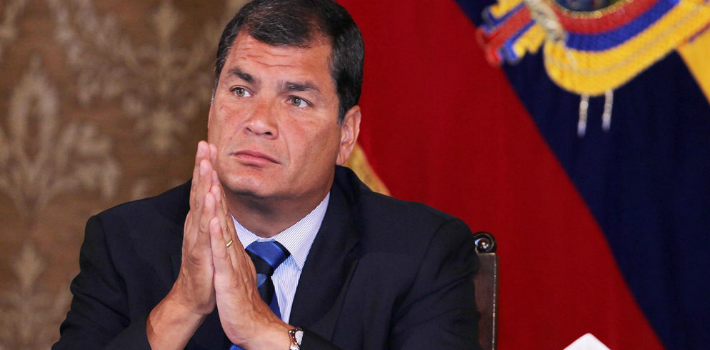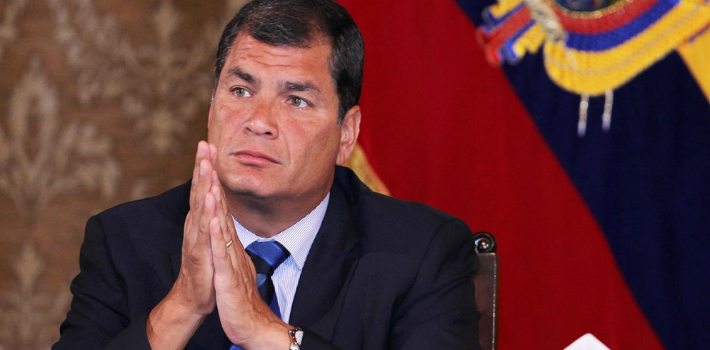 EspañolEcuadorians by now understand full well how the Rafael Correa administration will justify any behavior, even if illegal, if it serves the interests of the "Citizen Revolution."
One of the most telling examples is the case of Pedro Delgado, Correa's cousin, who became the director of Ecuador's Central Bank with a fake diploma in economics. Delgado went on to grant the Argentinean Gastón Duzac an unsecured loan, without complying with proper legal procedures.
Despite such blatant corruption, Correa continues to support Delgado, even going as far as to claim his cousin was the victim of a smear campaign by "opposition media."
Adding insult to injury, Delgado was allowed to flee the country in 2012 without any trouble. Correa insisted at the time that Delgado was only traveling to Miami to attend his son's wedding. The president said that if he did not return, he'd publicly denounce Delgado himself. However, to this day, Pedro Delgado remains a fugitive.
This was not the first time Correa tried to deceive the public with his forked tongue, insulting our intelligence. In 2008, he vowed to resign if a commission could prove he was aware of the government contracts his brother Fabricio had signed. The commission assigned to the case concluded that the president indeed knew of the contracts, but instead of fulfilling his promise, Correa sued the commission members for perjury.
Correa has similarly offered to resign on multiple occasions, but not once has he kept his word.
Unfortunately, the Citizen Revolution is an opportunity for Ecuadorians to witness habitual lying as state policy, a strategy used to either cover for corrupt government officials or to fabricate illusions through propaganda.
The "Ecuadorian Miracle" or "Ecuador, the Jaguar of Latin America" were nothing but bright flashes of petroleum wealth that is now fading away. And now, after running up the government's debt, the country is facing the harsh reality of a regime with insufficient funds to fulfill payment obligations to employees and contractors.
As a general rule, authoritarian regimes rarely hold any room for innovation and creativity. The underlying cognitive mechanisms of Rafael Correa's pathological lying are very simple and primitive: omission, denial, taking information out of context, and manipulating both the facts and how the media presents them.
All this is possible thanks to the wide array of media outlets at his disposal, whose main goal is to reinforce these lies until Ecuadorians begin to accept them.
Correa's mythomania knows no bounds. The president even erroneously claimed to have played a key role in the December 2014 release of five Cuban agents held in US prisons.
[adrotate group="8″]
To top it all off, during the broadcast of the 445th episode of his Citizen Link TV show, Correa actually had the nerve to say his word is "sacred." In no time, his claim became the subject of criticism and mockery on social media. If Ecuadorians are sure of one thing, it's how little value Correa's words really have.
Perhaps it was a slip of the tongue. Maybe instead of "my word is sacred," the president actually meant to say, "my lies are so sacred that they cannot be replicated."
In 2013, Correa emphatically told the press that he would not seek reelection, because he was much too exhausted. Flash forward, and Correa now plans to violate the Constitution and remain in power forever.
Otto von Bismark's words were not in vain: "People never lie so much as after a hunt, during a war, or before an election." Correa's lies will likely grow exponentially heading into the next election. The only question is how desperate and pathetic will they get.