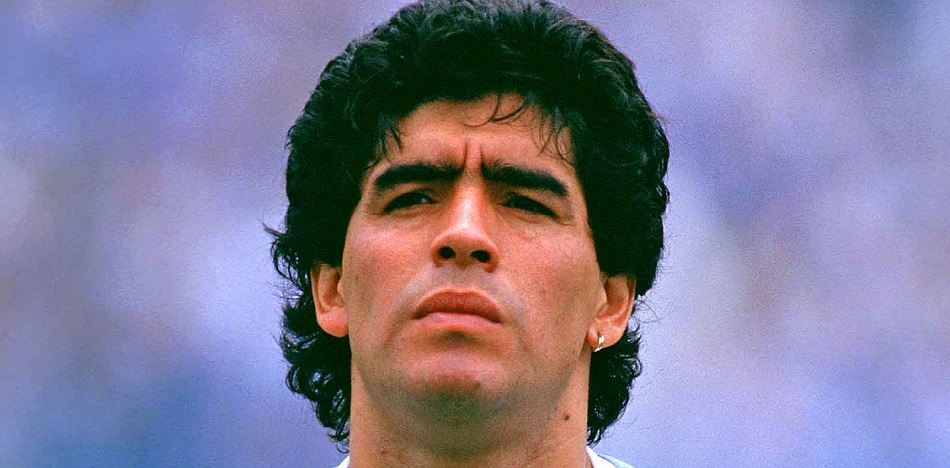 Spanish – "Fatigued, overweight, with trembling hands and serious motor difficulties, the former star made his presentation in 'el Lobo' as a coach of Gimnasia y Esgrima de La Plata.  There, once again, the media surrendered to the maximum glory of Argentinean soccer. However… can anyone think that this man is able to lead a professional team? The answer seems obvious, but it is a total and absolute secret. There seems to be a code or a taboo that prevents saying aloud that all this is madness."
The words are mine. They are from an article published in the PanAm Post on September 10, 2019, when Diego Armando Maradona made his debut as technical director in the Gimnasia team. The journalistic indignation that overwhelmed me was absolute. What my eyes saw contradicted everything the media said. While the journalists were talking about the new soccer adventure of the "10," I saw a man who could not speak or stand up. But Argentina decided to look the other way and celebrate its greatest soccer glory.
The truth is that the general morbidity was making the worst use of him. Since he was an accomplice to the savagery of the region's leftist leaders, his environment and unconditional fans were also responsible for what happened today.
The desire to see him on the court, even on the bench, the desire for a photo with him in a stadium, and the interest of the Gimnasia leadership, who hired an incapable (yes, incapable), also drove Maradona to his grave. The impression I felt more than a year ago, seeing a poor man who could not stand up, was more real than I would have liked.
His death- according to the people to first know about it- was linked to a heart problem, and it came after a fall and a head injury that required surgery a few days ago. His general malaise definitely contributed to his premature death.
The former world champion would have been living a different life under different circumstances. His daughters noted this on social media many times: Maradona was not able to take care of himself. His environment, which squeezed every last drop out of him, had a lot to do with a sad and predictable end.
The death of the 1986 world champion puts under the magnifying glass the irresponsibility of many people who used a vulnerable person. What is probably overlooked is Maradona's responsibility for the death and suffering of many innocents under the yoke of 21st-century socialism.
Despots such as Hugo Chávez, Cristina Kirchner, Fidel Castro, Nicolás Maduro, Rafael Correa, and Evo Morales have been able to consolidate their power not only based on state money and the monopoly of force. These nefarious regimes have also been able to stand on their own feet because of the unconditional support of many famous people who have fostered them, operating as popular opinion-makers. The famous useful idiots (in words attributed to Lenin) continually make a no lesser contribution to "washing the face" of authoritarian governments in Latin America.
Thinking aloud, I do not know if Maradona has a place among the "useful idiots" since the term refers to the former ad honorem supporters of the Soviet Union in the West. It would be unfair to label Maradona as a "sell-out" since we cannot judge his intentions. But the truth is that the star was receiving succulent contracts, for instance, with the TeleSUR network, for which he made programs and commentaries worldwide.
Although it seems that he has little to do with it, the irresponsible action of the former player is inevitably tied to so much suffering of thousands of innocent victims. In the same sense, those who disassociated reality from Maradona and put him where he was the last few months, in the name of economic interest and emotional fanaticism, are also partly responsible for his early departure.
Writing these lines on a painful day for his family, friends, and millions of fans around the world is complicated. But I do so because no one else will. Like when I said that it was totally crazy for Maradona to take over the technical direction of a team in the highest category of Argentine soccer a year ago, in such a physical and mental state.
Anyway, thanks for the joy of sport and rest in peace.