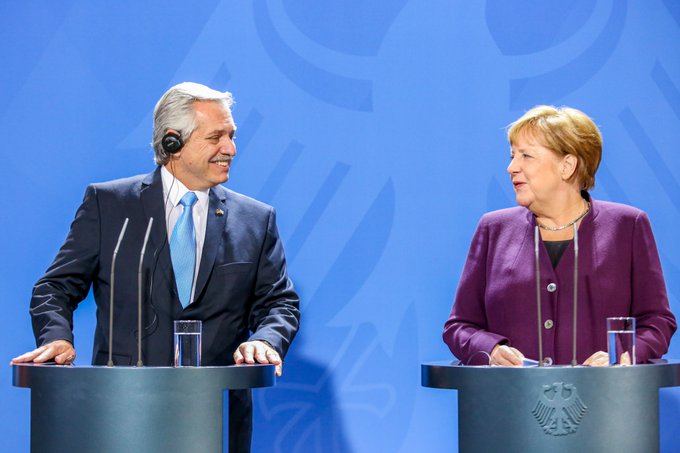 Spanish – Many of these companies have been in Argentina for decades. Others are newer. But they all share the same concerns. The firms from Germany that are struggling to continue operating in Argentina have serious headaches and great fears for the future. The issue is not just economic. The truth is that there is no confidence in the country's legal security. The new "wealth tax," which so far only affects individuals, considerably accounts for some of the fears of the business sector.
A report that reflects the concerns of the 400 firms that are part of the German-Argentine Chamber of Industry and Commerce shows that the strong exchange control and the permanent rise of the dollar are the main problems that companies have to deal with. About 81% of the companies consulted say that this will be the main problem they will have to deal with next year.
For 57% of the firms, "economic conditions" are in second place in the survey. "Regulations and trade barriers" appear as the third concern at 52%.
While a change in the economic model could, of course, dispel some of the problems that appear on the podium, the concerns of the German firms go beyond the strictly monetary. Some 38% acknowledged that they do not have confidence in the "legal security" offered by the country. And if one listens to the ideas, arguments, and proposals of Kirchnerism, one can clearly understand this distrust.
Other issues raised in the survey are the drop in demand (19%), and the lack of skilled workers, as well as labor costs (14%).
Other Survey Numbers
The Chamber's study indicated that 24% of the companies assured that their particular situation is "bad," as opposed to 19% who agreed. Concerning expectations for the future, 43% expect the situation to get worse. Only 5% expect an improvement in their business conditions.
In the report, published this morning, the German companies assured that they are very attentive "to what happens with the exchange rate, a factor that appears to be the most threatening for business in Argentina." In the meantime, they said they expect measures -both political and economic- to accompany an effective growth, among other aspects linked to foreign trade.