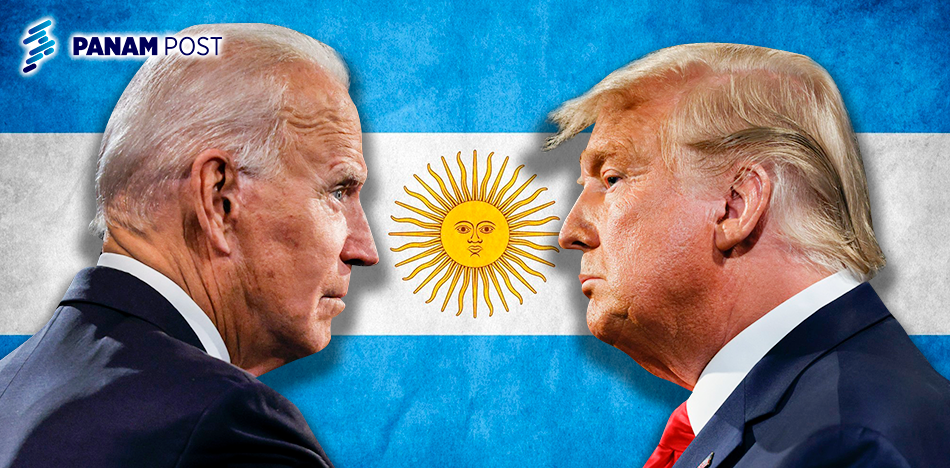 Spanish – The election comes together, and for now, there are no clear results. Donald Trump claims that there are intentions of fraud, so he would go to the Supreme. Meanwhile, Joe Biden was confident and said he is on the way to winning the race. Around the world, different governments are evaluating different strategies to deal with one or another in the White House in the coming years.
In the Argentine case, the results are important. Without the support of the United States, the agreement with the International Monetary Fund on the current debt is complicated, not to mention support for an eventual reform program. Despite having supported the Democratic Party in the last elections, Mauricio Macri and Donald Trump had no major problems. Moreover, the current U.S. president supported Macri without qualms and continued to do so when Alberto Fernández took over the presidency.
The Argentine political class feels much more comfortable with Democratic progressivism. Regardless of what suits the president of the moment, local politicians are afraid to express a preference for a Republican candidate. Last night, on Argentina's public television, as they momentarily watched Trump "up" in the numbers, journalists lamented the partial outcome. "The United States chose non-tolerance," sobbed a reporter who is sympathetic to the government.
United States-Argentina relationship
However, even if Trump is criticized for being "isolationist," the truth is that in recent years, the relationship between the White and Pink Houses has been more fruitful than during the Obama years when Biden was vice president. The "story" is definitely not exclusive to Argentina. The last Democratic administration has shown more questionable numbers than the current presidency, for example, concerning deportations of undocumented immigrants. But the massive and powerful propaganda apparatus is pointing the finger at Trump.
Obama-Biden's lack of attention to Argentina and Latin America is not the only factor to consider. The pragmatism shown by Trump, who even opened negotiations with North Korea, is more than convenient for the country, even for Peronism. In fact, especially for Peronism.
In short, the communications apparatus of the Frente de Todos can celebrate a victory for Biden or lament a new mandate for Trump. But Alberto Fernández knows, beyond rhetoric, that the reelection of the present leader is convenient to him.