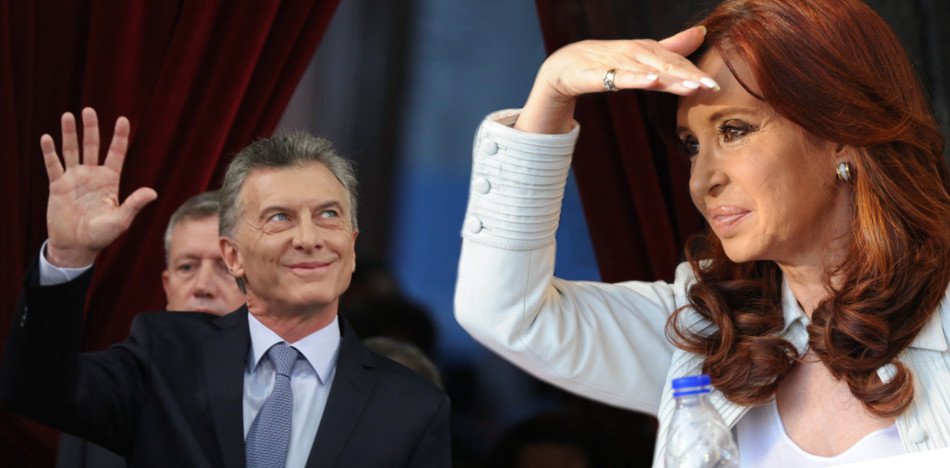 The Argentine government has been playing with fire for a long time…and now it has set itself on fire. The threat of Cristina Fernández de Kirchner served as an insurance policy for Mauricio Macri and his Cambiemos Party for a long time. Apart from the mistakes and poor performance in economic policy, the rejection of Kirchner by Argentine society continued to offer Mauricio Macri a wide margin to continue adding to domestic discontent, without jeopardizing his re-election (in the case of an electoral matchup with CFK, the perfect adversary/partner, of course).
But although disapproval of ex-president Kirchner remains very high, inflation, constant devaluations, unemployment, and recession have steadily dragged Macri's favorability down as well. First he dropped to Kirchner levels, and then he fell even further in the public eye: today, for the first time, the current Argentine president is viewed more negatively by Argentine voters than Kirchner herself.
According to a survey conducted by Managment & Fit, published this afternoon in the Cronista Comercial, the leader of Cambiemos has a 27% approval rating, 18% view him fairly, and 50.4% disapprove. Former president Kirchner has 35% approval, 27% view her as "fair", with 47% viewing her negatively. and 47.2% of negative. Her negatives are thus 3% less than those of Macri.
According to the survey, among the main concerns of Argentines are inflation (32.4%), utility rate increases (14.1%), corruption (13.8%) and unemployment (11.3%). Obviously the situations that have to do with the economy (the oft-termed "pocketbook issues") have a high impact on Macri's declining popularity.
The Argentine peso in freefall
In another negative session for the Argentine exchange market, the dollar reached 44 pesos, setting a new historical record. Rising USD $.60 cents over the course of the afternoon, the dollar closed at $43.60 and the euro is already trading above 50 pesos. After a meeting with representatives of the International Monetary Fund, the Argentine government obtained a guarantee that will enable them to sell up to USD $60 million per day over the course of the next month to reassure foreign currency markets on the strength of the Argentine peso. The plan? Make it to the elections with as little damage as possible.
Economist and presidential candidate José Luis Espert criticized the IMF's attitude and warned that it seeks to "save a government" and not "a country:"
"What the IMF has done with Macri makes me very angry, because what is happening now is something very rare to find in the history of the IMF, the intention to save a government more than a country, because of the agreement with the IMF for next year nothing is left," he said.