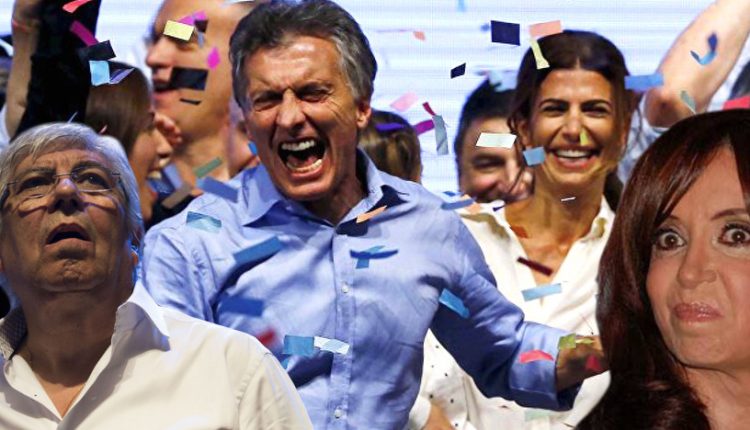 While Argentinian President Mauricio Macri positions himself as the candidate of the incumbent party, Cambiemos, for reelection next year, the opposition looks lost. Peronism is struggling with what to do with Cristina Kirchner. The dilemma involves deciding between casting aside the most voted for opponent, or building a coalition with former president Kirchner, a woman that currently wouldn't be able to win the second round over any candidate, as the majority of voters condemn Kirchnerism.
But as 2019 nears, parties begin to define agendas and policies. There are rumors already that the Cambiemos party in La Nacion, Buenos Aires City, and La Provincia, three of the most important districts, will repeat candidates; offering up Mauricio Macri, Horacio Rodríguez Larreta, and María Eugenia Vidal.
Meanwhile, Peronism continues to search for a face that unites and could cope with Macri's Cambiemos. Kirchner and Hugo Moyano are therefore starting to draw closer, not due to an appreciation for one another, but due to fear.
Both are burdened by several pending litigations and, believing it their legal troubles are the doing of the executive power, decided to band together to face Macri. And in so doing, supposedly avoid a possible future behind bars.
Former allies rekindle ties
It should be noted that Moyanism backed Kirchnerism, but after a while, they separated. And when Kirchner ended her term on December 2015, Moyano and the ex-president were walking opposite paths, but not for long.
Throughout the Cambiemos government, and with the court cases looming over them, the difference between Cristina and Hugo faded into the background. The first coming together was the support Kirchnerism gave to the protest organized by Moyano on February 21st. The second will be the event to commemorate Héctor Cámpora's electoral victory in 1973, which enabled the return of Juan Domingo Perón 45 years ago. The ceremony will gather leaders of both sides in an out-of-necessity-display of harmony.
Macri can't help but be grateful
With a divided opposition, Cambiemos' outlook is favorable and even more so with the union of the most currently unpopular political movements, Kirchnerism and Moyenism. These new agreements with Moyenism move Cristina Kirchner further away from a Peronism  and tie her to a strong ally.
Although Moyeno is rejected by the same electorate segment who condemns Cristina, it has some sense from the strategic point of view.
If this "alliance" is established, it's likely that in the next months the incumbent party will try to deviate its talking points towards it, since in light of the slim chances of victory in 2019 for any candidate in a first round, Macri would rather settle for a run-off in a space with the presence of Kirchner and Moyano, who will be ideal opponents.
The most recent comments by Elisa "Lilita" Carrió, congresswoman of Cambiemos and leader of the Coalición Cívica (Civic Coalition party), appear to have set the tone: recently she called Moyano the "worst criminal of Argentina."