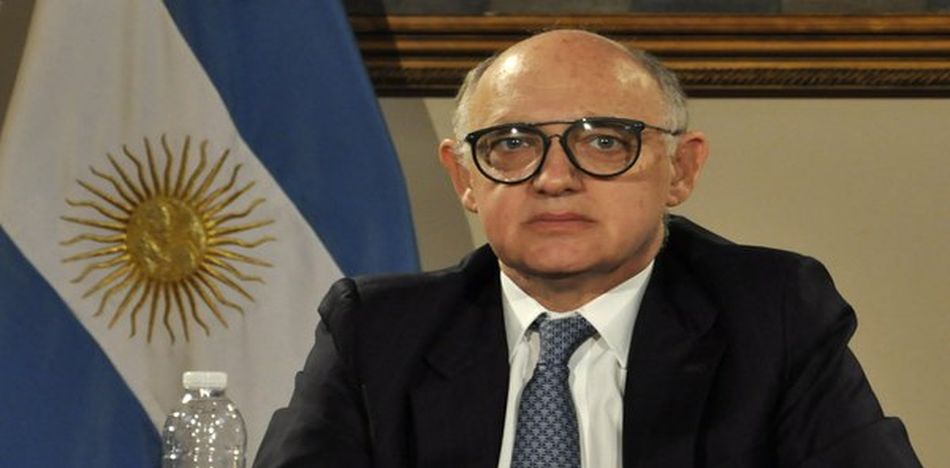 EspañolThe United States barred former Argentine Minister of Foreign Relations Héctor Timerman from entering the country this week due to his involvement in tampering with the trials of those responsible for the 1994 attack on a Jewish community center in Buenos Aires.
Timerman served under former President of Argentina Cristina Fernández de Kirchner between 2010 and 2015. Her husband, former President Nestor Kirchner, appointed him Consul General in New York City in 2004, then Ambassador to the United States in 2007.
Now, he isn't even allowed to enter the country.
Timerman should be held in preventative custody alongside other elites from the Kirchner administration, such as Luis D'Elía and Fernando Esteche. They, as well as Timerman, have been accused of helping strike an agreement with Iran involving exchanging oil for easing the prosecution of those responsible for bombing the Israeli-Argentine Association.
Prosecutor Alberto Nisman originally made these accusations back in 2015, and wound up dead in his bathroom due to a gunshot wound to his head, and just hours before he was scheduled to testify on the topic.
Despite all of this mounting on Timerman and other related officials, his precarious health has spared him from being taken into preventative custody. Instead, he was placed under house arrest.
Judge Claudio Bonadio had authorized Timerman to leave his home for "scheduled medical visits," but rejected the former official's request to be released.
Timerman reportedly intended to take an American Airlines flight to New York, where he was planning to seek treatment for his illness. However, as he was checking in, the airline reportedly informed him that the US State Department had decided to revoke his visa.