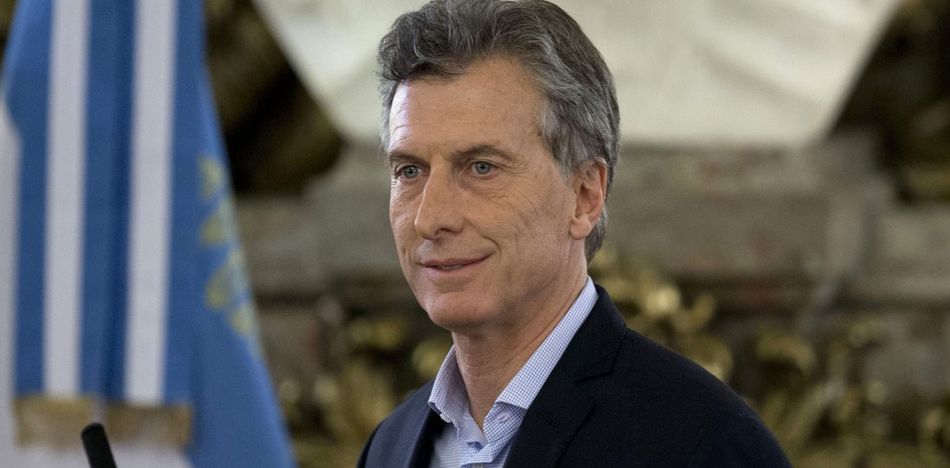 On the occasion of the start of a new year, the Argentine president, Mauricio Macri, shared a message on social networks:
"Happy New Year from the south of Argentina where I came to recharge so that we can continue working together, so that we can build the Argentina we dream of," he recorded in an audio message.
Beyond the greeting, the leader of the Cambiemos party (which means "Let's change!" in English) took the opportunity to differentiate himself from his predecessor, leftist Cristina Kirchner, promising that Argentine growth will be solid and sustainable:
"I have been thinking a lot in these days that we live, in these last months, in this last year. I feel it was positive. We are laying the foundations to keep growing, and in 2018 we will be back on solid foundations for economic growth."
Here, the PanAm Post analyzes five of the most important challenges that the Argentine president will face in the coming non-electoral year, as he eyes a second presidential term in 2019:
Continuity Until 2022
Since 1994, one reelection campaign has been allowed in Argentina a reelection has been permitted; subsequently the former president in question must wait at least one term to run again. So far the most likely candidate for the ruling party will be Mauricio Macri, and nothing suggests that he will face a primary challenge. Figures such as the governor of Buenos Aires, María Eugenia Vidal, and the current chief of staff, Marcos Peña, appear to be powerful candidates, after a possible re-election of Macri. Of course, in Argentina, talking about what can happen two years from now is astrology.
Raise His Poll Numbers
Different polls have showed a drop in approval ratings for the Argentine president. One of the sharpest drops came from the polling firm Aresco, which showed a drop of eight points. The fall in support, however, leaves Macri with a level of support equivalent to the one he had before winning a large majority the 2017 legislative elections. Today he is polling at the same levels as 2015, when he was first elected president.
Balance Between Peronism and Kirchnerism
Cambiemos was able to take advantage of the political split between several Peronist governors and the former president, Cristina Fernández de Kirchner. Up to this point, several former Kirchner-era officials have faced criminal prosecution and incarceration. The list of detainees with preventive detention includes, among others, former Vice President Amado Boudou and Néstor and Cristina's former right-hand man, Carlos Zannini.
In the current environment, it is often suggested that it would not be in the government's interests for the former president to wind up behind bars, since her freedom and political activity guarantees a divided opposition, and greater opportunity for Cambiemos to advance their legislative agenda. But Macri needs the votes of appreciable numbers of Peronists to pass fundamental laws, and it would not be out of the question that Peronists elements might press for the incarceration of Kirchner, in order to eliminate her as a threat in the future. In a scenario of this nature, Macri must walk a fine line as he balances playing one off the other.
Boost Foreign Investment
Although Macri has implemented some timid reforms and cultivated a positive image abroad, Argentina has yet to hit the foreign investment levels that it needs. The government, which preferred to avoid a rapid changes, and instead opted for a gradual plan, desperately needs a strong flow of foreign investments that can help to bring it back into the black.
Manage Inflation
Another major challenge will be to reign in inflation, which, although it has been declining since the end of the Kirchner administration, Cambiemos has been unable, until now, to meet the inflation targets that were proposed at the beginning of Macri's term. Of course, this has been the classic challenge historically for the Argentine economy: balancing high levels of inflation and unemployment, and trying to contain both.