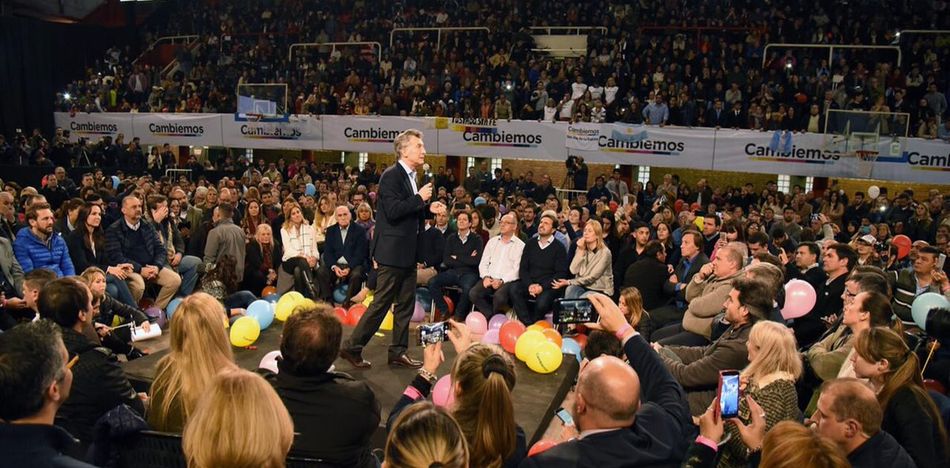 EspañolThe results of Argentina's congressional elections might seem surprising following President Mauricio Macri's close win in 2015 over the left-wing Daniel Scioli. Macri won that campaign after a relatively weak start, behind in the polls against a candidate who represented the formidable Peronist movement. But now, Macri and his party Cambiemos have a strong hold on the country.
In light of this Sunday's results, therefore, let's take a look at some fundamental points for understanding Argentina's current political landscape, and what may happen moving forward.
Macri's win in five key districts
Cambiemos' strong electoral success this weekend broke a record set by former President Raul Alfonsin, the first democratic leader since the last military dictatorship (1983-1989). The party won in the province of Buenos Aires, the Autonomous City of Buenos Aires, Cordoba, Santa Fe and Mendoza. Menem, Nestor Kirchner and Cristina Kirchner have never had as much success as Cambiemos had on Sunday. It's likely that Macri will be reelected in 2019 without difficulty.
A strengthening possibility of structural reforms 
Since assuming the new government, the same officials, ministers and legislators who worked there before have recognized on several occasions that they were doing "gradual" and "transition" work to move Argentina away from a populist agenda. When asked about the lack of clarity and the need for reform, the same three buzz-words always came up: caution, optimism and promises. Official leaders said it was necessary to grow and progress very carefully, without making decisions that would complicate them politically, while also holding out hopes for the possibility of the scenario that played out this weekend. Without exception, the people surrounding Macri have been promising that they will make big changes in the country. Now, they look to be in a position to do that.
New non-Peronist hegemony
This new political landscape puts Macri in a very powerful position. In contrast to timid leaders of the past, who were unable to get congressional approval for anything without major support from the public, Argentina has a rising leader with strong electoral support. If the trend continues, not only will he be able to win reelection in 2019, but he can also get a majority of his own supporters in both houses of Congress — something that would have been unthinkable when he took office two years ago.
Alternative Leadership
This weekend's legislative elections also represent the end of Macri's undisputed monopoly on political power. From now on, the Argentine President will have to work hand-in-hand with the two strong women from Cambiemos: Governor of Buenos Aires Maria Eugenia Vidal (who spearheaded the campaign that finally defeated Cristina Kirchner) and reelected Congresswoman for Buenos Aires, Elisa "Lilita" Carrió (who won with an historical outcome of more than 50 percent). Both women have emerged strengthened from the electoral process, and represent two pillars of power within their party.