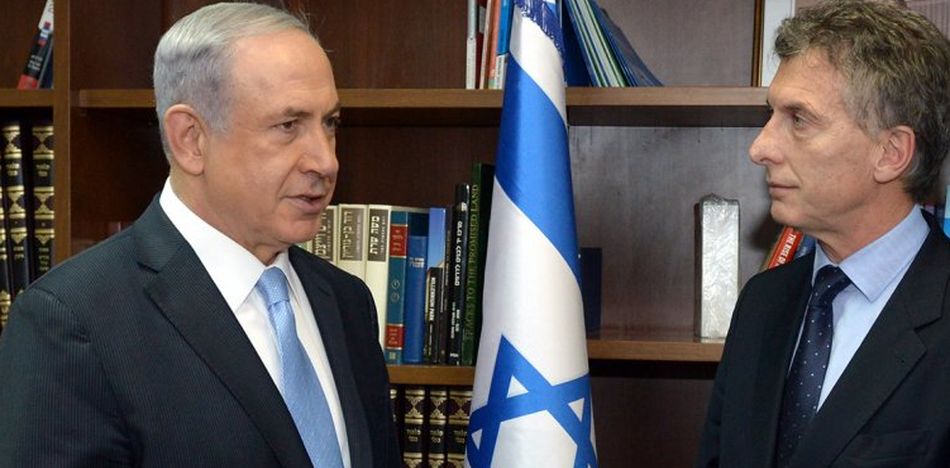 EspañolIsraeli Prime Minister Benjamin Netanyahu gave a joint press conference with Argentine President Mauricio Macri this week, during which he said Iran's terrorist networks have an active operation throughout Latin America.
During his visit to Argentina, the Prime Minister of Israel visited the Argentine Mutual Israelite Association and paid tribute to the victims of the attack, as well as to the bombing of the Israeli Embassy in Buenos Aires. For Netanyahu, the 1992 and 1994 bombings were "traumatic experiences" for Buenos Aires.
According to Netanyahu, those event were organized by Iran and Hezbollah.
"Iran's terrorist activities have not stopped since then," Netanyahu said during the joint press conference. "Together with their Hezbollah allies they operate on many continents, including in Latin America."
During the visit, Argentina also gave Israel tens of thousands of documents related to the Holocaust, such as letters and newspaper articles, "for the use of the State of Israel to investigate and spread the information," according to Macri.
Netanyahu emphasized the possibility of increasing trade between Israel and Argentina, especially for small businesses. According to the Israeli leader, "there is interest in seizing opportunities and generating new business."
Netanyahu's visit was repudiated by left-wing parties. The government prepared a very secure detail that slowed down traffic in several places around the city of Buenos Aires early in the week.
Netanyahu's presence in the country held special historic significance, as it marked the first time that an Israeli Prime Minister visited Argentina.