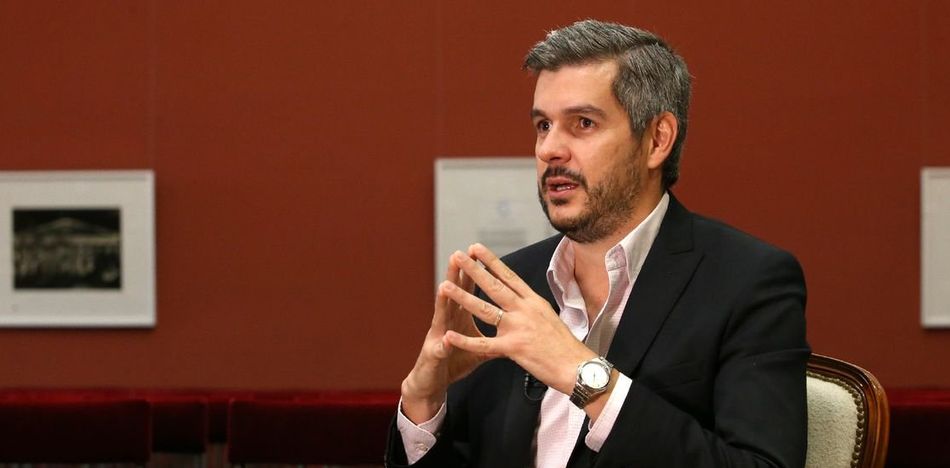 Marcos Peña, head of Argentine president Mauricio Macri's cabinet, will travel to Cuba on September 13 in the framework of the second official visit by a current government official. Last year the former chancellor, Susana Malcorra, opened bilateral relations with the Communist dictatorship.
Peña's visit to the island will last two days. He will be accompanied by the Secretary of Strategic Affairs, Fulvio Pompeo.
Although there is still no confirmed agenda, it is believed that there will be no official meeting with Raul Castro and that the appointments that the Argentine officials have scheduled will be with Foreign Minister Bruno Rodríguez Parrilla and with Rodrigo Malmierca, Minister of Foreign Trade and Foreign Investments of Cuba.
The Argentine government has stressed that the bilateral relationship "should not have an idealized vision, but mutual benefits, and that is what President Mauricio Macri asks."
Mauricio Macri's center-right government has brought a marked change to the foreign policy of his predecessor Cristina Kirchner, who long curried favor with left-wing regimes in Cuba, Venezuela, and Bolivia.
However, at the time of Fidel Castro's death, the Argentine president, who was concluding his first year in office, highlighted and acknowledged the "unrestricted and permanent support" of the Cuban government over the Falkland Islands conflict with the United Kingdom.
Argentine officials working on the visit assured La Nación newspaper that the idea of the trip is to work on a bilateral relationship of a "political, cultural, and investment" nature, and to deepen the bond between the two countries.
The Communist regime in Cuba has recently seen an increase in its international influence, as Barack Obama opened diplomatic and economic relations with the nation, and the island helped to broker a peace agreement in Colombia.
However, critics note that Raul Castro has stepped up crackdowns on political and social dissent as of late.
Source: La Nacion