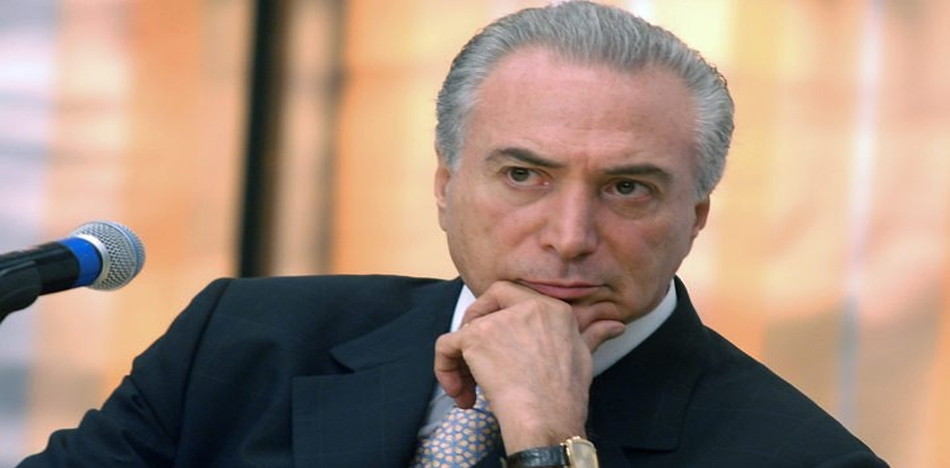 The collateral damage from the scandal involving Brazil's President Michel Temer has impacted neighboring Argentina: the Buenos Aires stock market fell and the dollar traded at its highest value since January.
In the early hours of the day, officials accompanying President Macri on his Asian tour already recognized the danger posed by the famously strong economic relationship between the two South American economic giants.
The Buenos Aires Stock Exchange was quick to feel the pain, tumbling a stunning 4.2%. The Merval index fell to 20,874 in the first trading day following reports from the Brazilian newspaper O Globo, which further corroborated recordings demonstrating that the Brazilian head of state participated in a bribery operation seeking to cover up corruption cases.
Among the shares hardest hit were Petrobras (with a drop of 12%), Cresud (4.5%) and Pampa Energy (4.1%). Various banks throughout the region were also negatively impacted by the unfolding scandal.
The US dollar gained significantly of the political crisis, climbing to above 16 Argentine pesos, registering the highest increase since January 13, according to Perfil.
The retail dollar rose 20 cents, standing at 16.08 Argentine pesos, while the banking dollar recorded a rise of 30 cents, reaching 15.91 pesos per dollar.
According to Gustavo Quintana, of the company PR Cambios, the external noises are "stimulating the dollarization of portfolios and driving the increases in the exchange rate."
Former vice president Michel Temer assumed the presidency following Dilma Rousseff's removal from office on September 1, 2017. The Petrobras and Odebrecht corruption probes have reached across the political spectrum, and implicated politicians from virtually all major parties in the country.
Temer stands accused of approving of payments made by a business executive to keep former House speaker Eduardo Cunha from talking.
Temer maintains his innocence, and insists that he will not step down from his office. The Brazilian Supreme Court has approved a probe into the incident.
Either way, Temer has assured that he will not seek a full term in 2018 when Brazil holds its next presidential elections.