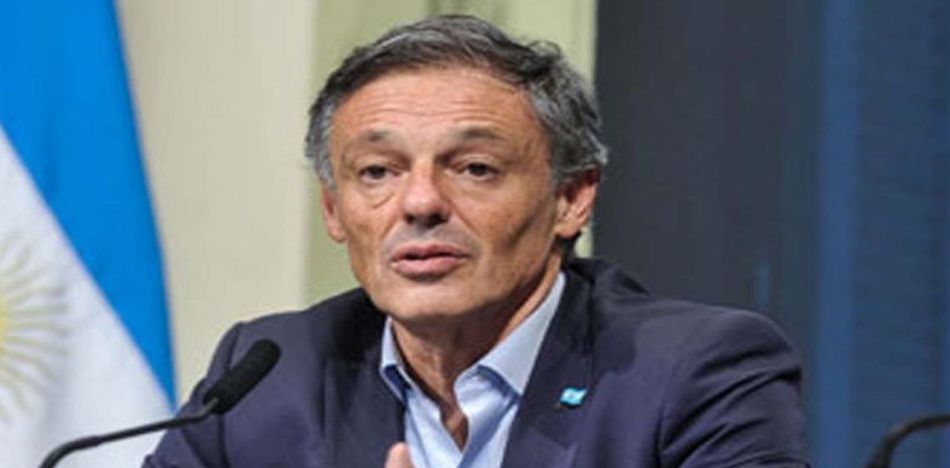 EspañolArgentina Minister of Production Francisco Cabrera said in an interview that his country is the most closed-off and "the most isolated" in the world.
After traveling to the United States with President Mauricio Macri, the minister gave an interview with La Nación, during which he attacked the country's economic problems.
Cabrera claimed that Argentina has serious competitive and productivity issues in all sectors except agriculture.
Regarding industrial activities, which are subsidized and protected, the minister highlighted his optimism for new robotization taking place all over the world.
"Today, China is also producing in the United States thanks to the implementation of these new processes and Argentina has the know-how to be able to implement them."
In terms of the elimination of tariffs on the computer sector, Cabrera recognized that it was not viable to keep protecting certain companies, since Chinese computers provide much lower costs.
"It's hard to produce computers in Argentina for a small local market," he said. "We had to make a decision, which is why we started with a sector that has a small impact in relation to local production, but a very high impact in all sectors of the Argentinian economy."
The company was notified that regulations and other rules would be changed to so that it adheres to the government's slow process of relocating factory employees.
"We do not have access to markets," he said. "If we make commercial agreements, we will immediately receive investments because that grants us access to new markets." The first objective is to have access to markets, and we believe that integration provides opportunities, not threats, "said Cabrera.
He also said there is a possibility that Mercosur, led by Brazil and Argentina, will seek new trade agreements with the United States and the European Union.
Source: La Nación.