EspañolThis Friday, US Vice President Joe Biden is meeting Guatemalan President Otto Pérez Molina to discuss appropriate actions in response to the increasing flow of illegal-immigrant minors entering the United States — beyond what US authorities can contain and process. A matter of concern to the rest of the region, the pair will be joined by Salvadoran President Salvador Sánchez Cerén, Honduran Cabinet Coordinator Jorge Ramón Hernández Alcerro, and Mexico's Secretary of Government Miguel Ángel Osorio.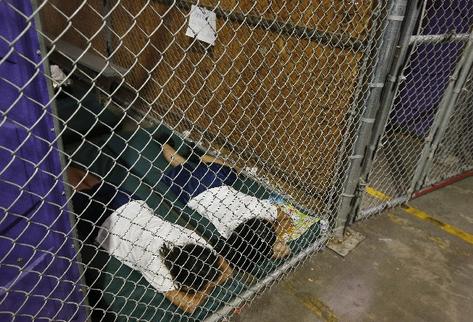 Detention centers in Texas and Arizona have been overcrowded with youths who lack documentation for immigration, or any documentation at all. Pictures of hundreds of children sleeping on the floor have gone viral on the web and revealed a problem that has simply gotten out of hand.
Once detained, children spend hours in detention centers waiting to be accommodated in a shelter. However, Ana Bulnes, consul of Honduras in Texas, explains that these undocumented minors cannot remain more than eight hours in these adult shelters.
President Pérez Molina will request that the US vice president give a special status to the 1,500 Guatemalan children who are currently detained at the US border. This would allow them to reunite with their families already in US territory.
En la reunión revisaremos la agenda bilateral, y Guatemala solicitará el estatus de protección migratoria para los guatemaltecos en EEUU.

— Otto Pérez Molina (@ottoperezmolina) June 16, 2014
In the meeting, we will go through the bilateral agenda, and Guatemala will request temporary-protected status for Guatemalans in the United States.
During this meeting, Biden, however, is expected to correct "misperceptions" of US policy that might have encouraged higher illegal-immigration rates. One is the idea that unaccompanied children who cross the border have immunity from deportation under the Deferred Action for Childhood Arrivals (DACA) policy.
The Immigration Numbers Pile Up
According to figures provided by Customs and Border Protection (CBP), in the past eight months, agents have captured about 47,000 unaccompanied and undocumented children who have made it across the US border illegally. Almost three-quarters are from El Salvador, Guatemala, or Honduras. The CBP estimates that these apprehensions could reach 90,000 this year.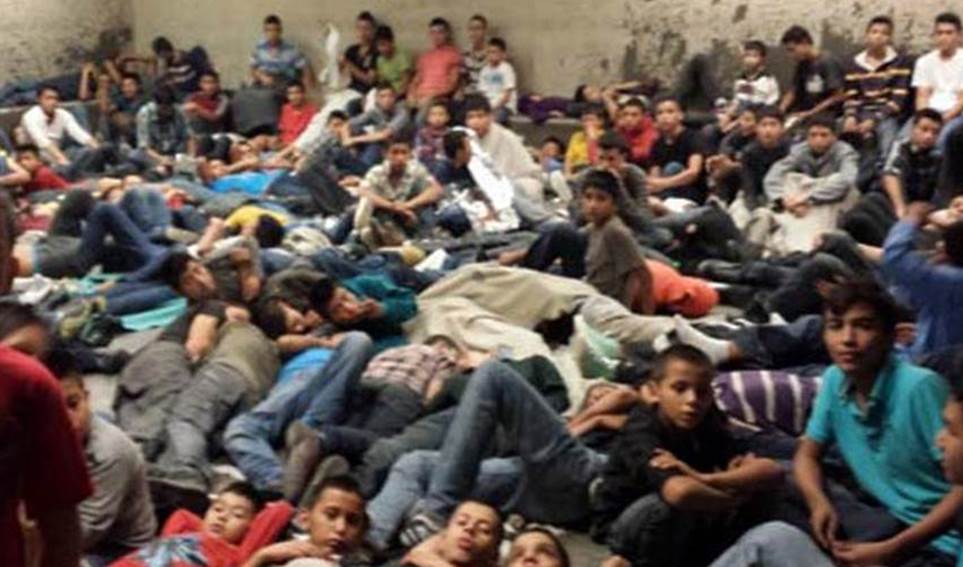 According to Alessandra Soler, executive director for the American Civil Liberties Union (ACLU) of Arizona — an organization that provides free legal aid to illegal immigrants who are being deported — the US government has taken the wrong approach on migration. They are spending millions of dollars on the border patrol and punishing illegal migrants, she says, who will continue to try to enter the country.
"The government has a moral and legal obligation to provide an opportunity to these children who want to remain in the United States. It's not that simple to arrive to Guatemala and say, 'tell your people not to come to my country,'" she asserted.
Soler also opines that many of these children have been victims of sexual and verbal abuse, without receiving medical treatment. "It's a problem we have been documenting for years."
Most of these children who try to cross the border are victims of gangs as they try to reunite with their family in the United States. Nonetheless, Honduran Consul Ana Bulnes notes that among these groups, there are two and three-year-old children who can't even spell out their name.
"How do we investigate who is their father or mother? With whom are we reuniting them?"
The Price of Deportations
In an attempt to address this matter, US President Barack Obama has this month launched a new initiative called JusticeAmeriCorps. The program consists of recruiting lawyers who can work to defend these undocumented minors. The federal government will allocate US$2 million to subsidize 100 lawyers.
But beyond the legal fees, the fact is that every year more Central Americans, and fewer Mexicans are trying to cross the border. According to the National Council of Migrant Services (Conamigua), between January and March of this year, the number of Guatemalan children traveling alone and without papers to United States increased by 45.5 percent.
Given that none of these countries (El Salvador, Guatemala, and Honduras) borders the United States, the deportations have become even more expensive. The Department of Homeland Security (DHS) has had to use daily charter flights to return migrants to their home countries.
In its 2015 budget overview, the DHS has requested an additional US$229.1 million just for the removal of illegal immigrants. That doesn't include the expenses related to the housing and feeding of these individuals.
In July, Jeh Johnson, homeland security secretary will also meet with the president of Guatemala to address this crisis. "We know we must do something to stem this tide," Johnson asserted.
What Can Be Done?
Yesterday, the Center for American Progress launched a press call, where immigration policy, human rights, and legal experts gathered to discuss the driving factors for children immigration. They also proposed steps the international community can take to address the situation.
Aside from high unemployment rates and the desire of family reunification, "the incessant violence and the perception that Hondurans are not safe," are the causes that make "families desperate enough to send their children on the perilous journey north," explains Juan Sheenan, country representative for Catholic Relief Services in Honduras.
Wendy Young, President of Kids in Need of Defense (KIND), describes the problem as "a refugee crisis." She believes that the United States should use its influence in the region "to support programs that address the root causes of this mass migration — not just through combating the criminal networks of gangs and narco-traffickers but also by supporting education and other human development programs that will give kids a meaningful opportunity to remain home safely."
Regarding Biden's visit to Guatemala, Kevin Appleby, director of migration policy with the US Conference of Catholic Bishops, stated "the Vice President's trip demonstrates that this is as much a foreign policy challenge as an immigration one." However, Appleby noted that "until the Central American governments, with the help of the United States, are able to address the root cause of violence and insecurity, we will continue to see children fleeing for their lives."
Blogger and commentator Michelle Liberman shared her thoughts with the PanAm Post on why families send their children all alone in such dangerous conditions.
"Families have to be extremely desperate to send their children alone to another country. That is how terrible a situation their countries are in in order for them to resort to such an activity. Violence, corruption, poverty, and lack of economic opportunity are the main reasons why people leave their homelands to migrate somewhere they believe to be better. Guatemalan citizens suffer from all of these."
But she contends that the United States is no longer such an ideal destination. According to Liberman, "when a country like the United States has a policy of redistributing taxpayers' money to 'take care' of people, immigrants from violent and economically less-free countries will always attempt to migrate here and use that welfare. Programs in America encourage illegal immigration. President Obama's desire to attract immigrants led to his 2012 directive that allowed some undocumented immigrant children to defer deportation. His directive has encouraged illegal immigration, and families are sending their children here thinking we'll take care of them."