EspañolPresident Juan Manuel Santos, reelected on Sunday, has started his tenure with a commotion. Just one day later, Santos announced he would push for a constitutional reform to eliminate presidential reelection in Colombia. So a measure that many Latin-American states have put into law to prevent the rise of political leaders who want to remain in power indefinitely could be restored.
During a press conference from Casa de Nariño, Colombia's presidential palace, the newly elected president focused his speech on two main pillars: the next steps to end Colombia's 50-year armed conflict, and the constitutional reform.
According to Santos, one of the main reasons why he decided to run for reelection was that he needed more time to complete the peace process in the country.
Now, after winning his election for the second time, Santos is preparing himself to achieve what no other president in the history of Colombia has.
"I will dedicate myself with more intensity to push it forward; that is what the Colombian people want; that is what the region wants; that is what the world wants; and that will be my priority from today," the head of state asserted.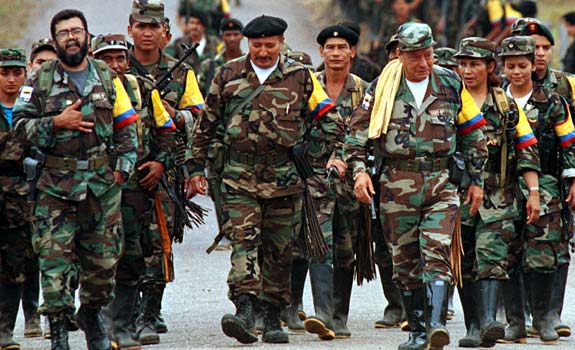 Since 2012, peace talks between Santos's administration and the Revolutionary Armed Forces of Colombia (FARC) have taken place towards a peace consensus. Last week, the National Liberation Army (ELN) announced they would also join the negotiations with the Colombian government, and start a peace process.
Nonetheless, what made headlines this week in Colombia was Santos's second announcement.
"We will present a series of reforms, one of them is the elimination of reelection, and an extension of the presidential period… We will decide in the Congress if it will be five or six years."
This reform would not affect Santos's current tenure, but it would come into effect for the following presidential terms.
The bill for a constitutional reform will be introduced in July 20, when the representatives who were elected in March 9, start their regular parliamentary sessions.
"The situation that Colombia is going through is very fragile; rotation is necessary in the posts," agreed parliamentary representative for the progressive party Polo Democrático (Democratic Wing), Iván Cepeda. Even though the bill hasn't yet been submitted and studied by the parties, Cepeda agrees that a reform is needed.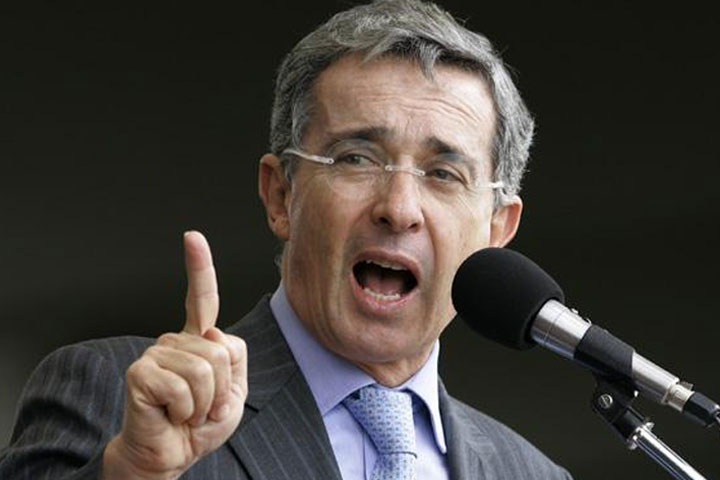 Santos, who was once the sponsored candidate of former president Álvaro Uribe, has distanced himself once again from his predecessor.
Colombia's 1991 constitution hasn't always allowed immediate reelection. Álvaro Uribe, first elected in 2002, circumvented the constitutional ban on reelection in 2005, which opened the door for his second term (2006-2010). In 2009, however, just one year before ending his second tenure, the Congress approved a referendum to decide for a possible third presidential term. Nonetheless, Colombia's Constitutional Court ruled the proposed referendum unconstitutional.
Latin-American presidents are no strangers to constitutional reforms. Former President Hugo Chávez won a referendum to amend the constitution in Venezuela, and take him to a third term. Similarly, Daniel Ortega of Nicaragua achieved the amendment in January of this year. And just in May, President Rafael Correa asked his parliamentary bloc to introduce a constitutional amendment to enable him to run for a fourth time in the 2017 presidential elections.
Political scientist Juanita Riveros, a former diplomatic secretary in Colombia's Ministry of Foreign Relations, explained to PanAm Post the implications this reform could have in the region.
"The issue of reelection has maintained a dominant position in Latin-American political debates. However, at the end of the day, it becomes a temptation for greater power, and it only enables caudillos to perpetuate themselves in the seat of the presidency."
The decision to initiate this constitutional amendment, though, should not have come as such a surprise. According to Riveros, "Santos had previously talked about it." However, she believes "it's contradictory for him to wait to win the reelection in order to eliminate it. If he considers reelection to be so harmful, why didn't he eliminate it in the first term instead?"
Nonetheless, the former diplomat believes that this could serve as an example for Colombia's national neighbors.
"Latin America suffers from a lack of continuity in government policies and fleeting political promises. Santos wants to give the administration more time to deliver its programs, while also, reinforcing the country's political alternation. By eliminating reelection, presidents will be forced to deliver what they promised in one period, and allow the continuation of policies despite the regime change. It's definitely a sign of maturity in Colombia's institutions."