EspañolOn June 3, after more than half a century in isolation, the Cuban government allowed dissidents to attend the 44th General Assembly of the Organization of American States (OAS) in Asunción, Paraguay.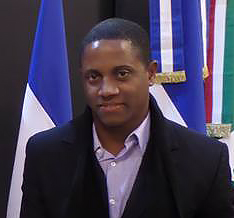 Among the attendees was Veizant Boloy, a lawyer from Havana who works for Cubalex, a nonprofit organization providing free legal assistance to the island's citizens. This week, the PanAm Post was able to interview the activist, whose struggle for democracy and human rights in Cuba has led him to become a spokesman for the opposition, at times at the expense of his own freedom.
We learned that you had the opportunity to exchange a few words with José Miguel Insulza. What happened at that meeting?
I was lucky. After trying to arrange a meeting with José Miguel Insulza, Secretary of the Organization of American States (OAS), I ran into him in the assembly hallway before the foreign press. So I had to improvise:
"Mr. Secretary, you abandoned us in Havana," I blurted.
He turned around. "Why?"
"In late January, you were at the CELAC Summit in Havana, and I was arrested for holding an event like this one on human rights."
"I'm sorry, but I don't know you. I didn't see you," he replied.
"Of course not, I was in jail."
"It's been a pleasure. We can continue talking later if you want," he said and left.
Parallel to the CELAC summit (Community of Latin American and Caribbean States), in January, we planned on celebrating the 2nd Democratic Forum for International Relations and Human Rights in Havana. It was a widely-promoted event and more than 200 people were arrested in Cuba because of it.
I was among those arrested. As one of the organizers, I was kidnapped in the middle of the street; no information of my whereabouts was given to my family. My kidnappers deprived me of the right to a phone call, threatened me, tried to undress me, took my fingerprints, recorded, photographed me, and created a criminal file about me.
Our Cubalex team immediately notified the OAS American Commission on Human Rights (IACHR) of my disappearance, since Insulza was at the island's summit, but he never spoke out about my arrest.
What is it like to represent Cuban dissidents at the OAS Assembly?
Cuban civil society has been neglected for years, both by the government that does not "recognize" it, as well as by a major part of the international community, who doesn't think the opposition in Cuba has matured enough.
For obvious reasons, the Cuban government has always interfered in human rights events, appealing to rights such as sovereignty and self-determination. The regime claims that foreign countries "finance mercenary projects for dissidents to destabilize Cuba's economy and national security."
With dissidents traveling to events like this, now the Cuban government is paying an irreversible political cost, because the opposition has shown that it's alive and kicking, voicing out their demands. We have made it clear that we have grown in size and quality.
By participating in the 44th OAS Assembly in Asunción after 50 years of absence, we are legitimized as civil society, because we have earned the trust of other nations wanting the island to take a democratic turn.
We're also being recognized by other social organizations. I, for one, had the support of my friend Gabriel Salvia, whom I thank for having registered me in the Assembly through his organization, the Center for Opening and Development of Latin America (CADAL)*.
Is there a particular message you want to send out to the international community with your participation?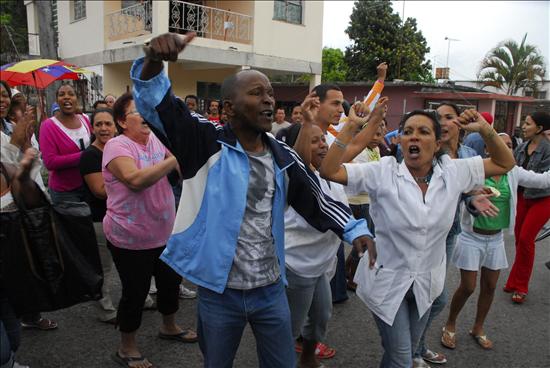 The issue of democratic change has become increasingly lost within the elusive gestures of politicians. Those who applaud countries like Cuba do so because they place economic value and a financial interest in their mislabeled democracy. These government's respect for human rights and honesty are conditioned to bourgeois interests, in favor of oligarchies.
There are real democracies, representative, modern, soft, authoritarian, and totalitarian governments, but we can't talk about real democracy without respect for human rights.
Do you think an international organization such as the OAS is effective against dictatorships and human-rights violations?
So far the OAS has hardly been effective at denouncing dictatorial governments that do not respect laws or treaties or the Inter-American Democratic Charter. I believe the OAS should review its laws, but not cease to exist; it's all we have, it's the only thing countries in the region have left.
For example, the IACHR has issued more than 10 precautionary measures in favor of Cuban citizens, including a collective one for more than 200 Ladies in White. However, they're all still in danger because the government continues to ignore them.
*Editor's note: CADAL sponsored the 2nd Democratic Forum on International Relations and Human Rights organized by Boloy. Its director, Gabriel Salvia, was going to attend this event. However, he was arrested at the airport in Havana by state security agents and was barred entry to Cuba. Salvia was immediately deported back to Argentina.