Español After almost four months in prison, Venezuela's opposition leader Leopoldo López awaits his preliminary hearing today, to determine whether or not he will remain behind bars. "Logic," says Juan Carlos Gutierrez, López's lawyer, dictates that "the ideal outcome would be for Leopoldo to walk out and live in freedom."
López's preliminary hearing was supposed to take place on May 8, but it was postponed given that the courts had suspended their activities. However, Gutierrez assures that this time there are no valid excuses for the judge to postpone it for a second time.
"The most important thing is that due process, and the right of audience is respected, so that Leopoldo López can be released."
Buenos días!Leopoldo fue trasladado al Palacio de Justicia a las 4:30am. Desde ahora un miembro de su equipo les informará lo que ocurra /LT

— Leopoldo López (@leopoldolopez) June 2, 2014
At 4:30 am, Leopoldo was transferred from Ramo Verde military prison — where he has remained in custody — to the Caracas Palace of Justice.
The preliminary hearing is set to last between four or five weeks, according to Gutierrez. López, founder of the Popular Will Party, will face charges of incitement of crime, criminal association, arson of a public building in the second degree, and damage to public property in the second degree. On February 12, the General Attorney's Office accused López of acting as an abettor for the crimes allegedly committed by other students in student demonstrations on Youth Day in Caracas. If eventually found guilty on all four charges, López faces imprisonment of 13 years and nine months.
Leopoldo López, Not Alone
Even though high school student Marco Aurelio Coello (18) and Christian Holdack (34) were part of a group of 16 students arrested on February 12, the two of them are the only ones who remain detained, alongside López, for the violence that emerged that day. Both face accusations that they perpetrated the crimes that López is charged with organizing. No evidence, however, has been presented against Coello and Holdack so far. Further, the parents of both detainees have denounced the use of torture by police agents to make them confess to crimes they didn't commit.
According to Garry Kasparov, chairman of Human Rights Foundation, "the Venezuelan government knows that if they let these innocent young men go, they would also have to let Leopoldo López go, so they prefer to keep them in prison and torture them to extract false confessions. This must stop. The judge must release these students immediately in light of the complete lack of evidence against them."
The attorney general has acknowledged that there wasn't any direct command or payment to anyone for committing violent actions. However, according to López's lawyer, what the prosecution states is that the opposition leader sent a "subliminal and persuasive speech, and the boys acted under those terms."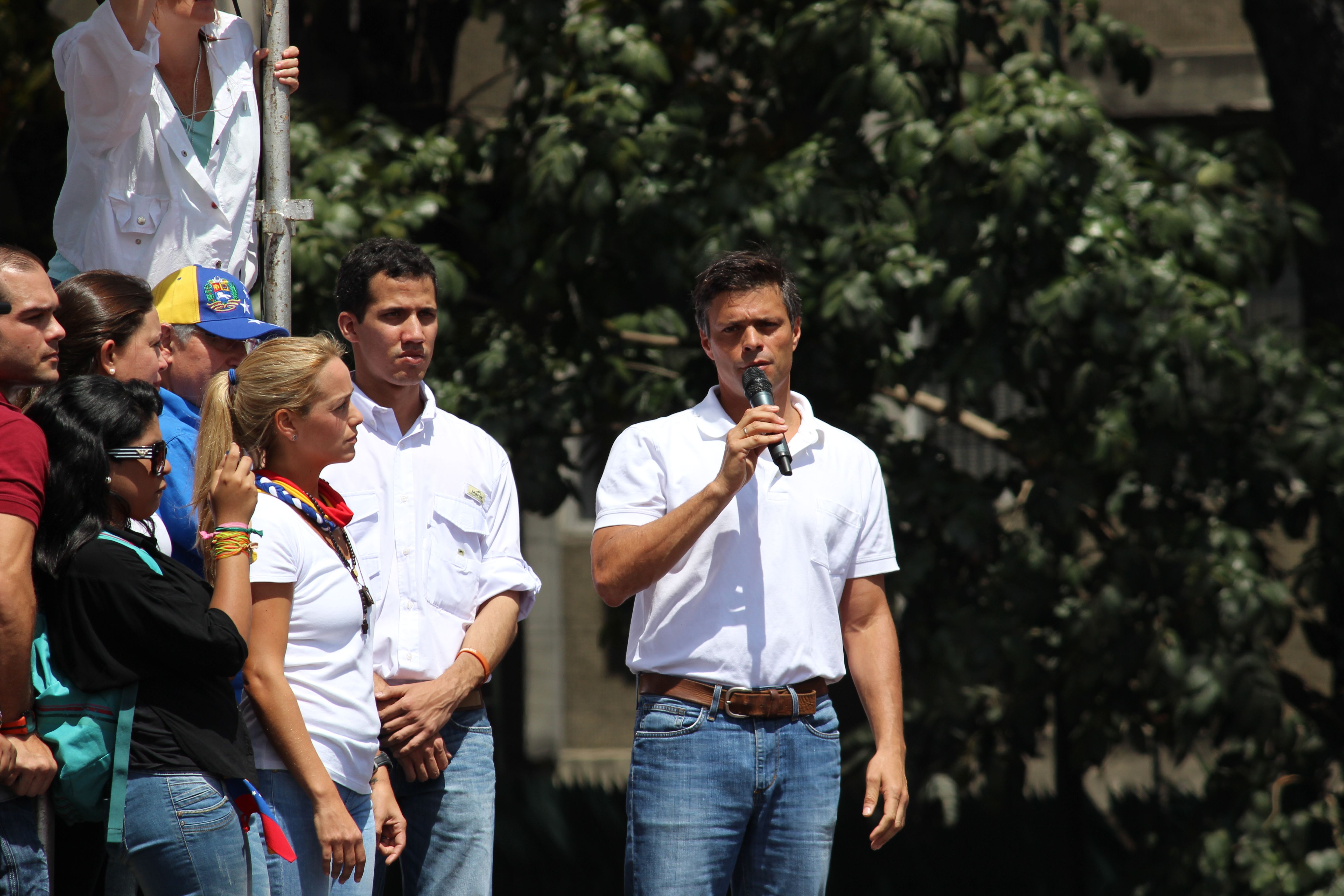 Back in 1992, the late Hugo Chávez was detained for leading a coup, and accused of being responsible for the deaths that occurred during the outbreak. However, the Supreme Court of Justice dismissed the latter charges, since there was no proof that Chávez ordered or paid for these deaths. Gutierrez anticipates that the Judicial Power will have to dismiss these charges, based on that same sentence.
"If the judge would take in consideration that sentence, two out of four charges that Leopoldo is being accused of, would be dismissed. There would only remain conspiracy and incitement to commit a crime, charges that aren't solid due to the lack of enough evidence," the lawyer asserted.
So what can López expect after this hearing?
There are three possible scenarios: first, all the charges could be dismissed, which would mean López's immediate release; second, the judge could bar at least one of the charges, which would allow López to wait for trial out of prison; finally, the court could accept all the accusations presented by the prosecution, which would mean that López would have to wait for his trial behind bars.
Lopez's lawyer has condemned on several occasions irregularities during López's detention. The opposition leader is currently under solitary confinement, with no access to other inmates or outside visitors, as a punishment for having written letters to congratulate the municipal-election victories by the wives of former mayors — imprisoned by the Maduro government.
"The most serious aspect of this, is that there's no open administrative procedure, therefore, he's not allowed to exercise his right of defense… These are illegal and unconstitutional sanctions that have to be dropped," his lawyer claims.
Castigan a @leopoldolopez le quitan las visitas por 15 días por sus palabras por lo que escribe, por sus ideas. #DDHH

— Lilian Tintori (@liliantintori) May 30, 2014
"They punish Leopoldo López, they take away his visits for 15 days, for the words he wrote, for his ideas," Tintori, Lopez's wife, stated.
This is the second time that López has been banned from receiving visits. The first time was in April, when his wife gave an interview with Spanish newspaper ABC. The journalists interviewed Lilian Tintori on her way to Ramo Verde military prison, where she was supposed to visit her husband. Once they arrived, military officials detained ABC journalists, confiscated their cameras and banned López from receiving any visits for 15 days.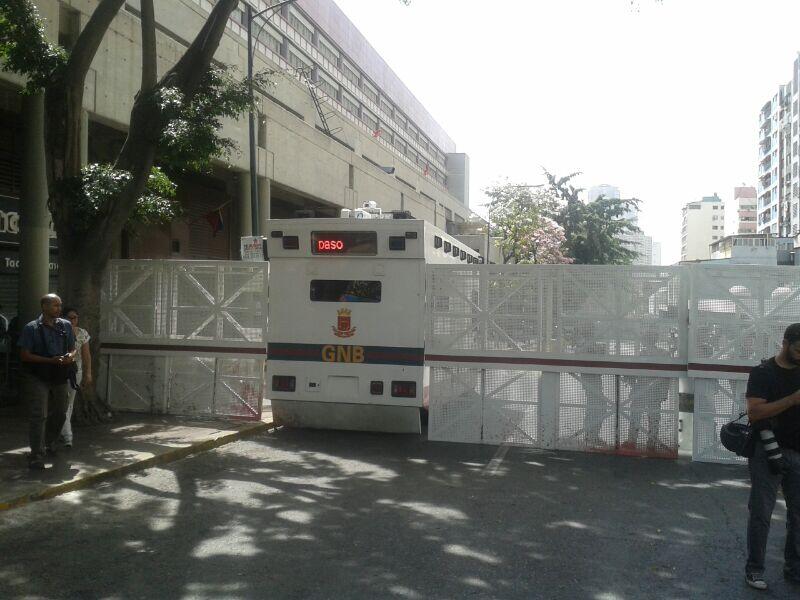 The Human Rights Foundation (HRF) has declared Venezuelan opposition leader Leopoldo López a prisoner of conscience of President Nicolás Maduro's government. Given concerns over public discontent with the procedure, military agents have also blocked the entrance to the Palace of Justice to avoid any demonstrations.