This week, former New Mexico Governor Gary Johnson announced the creation of twelve advisory councils for the Our America Initiative (OAI) — a US-based political advocacy committee — to shake up the national debate and generate interest in alternatives to centralization in Washington, D.C.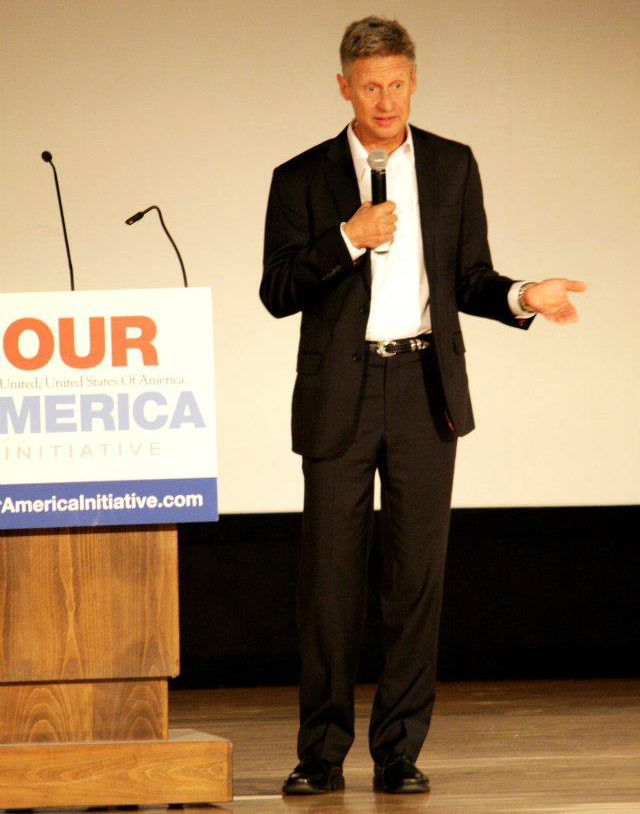 In practical terms, the more than 90 members of the twelve councils will give the organization input on key advocacy matters, guide representatives of the organization, and appear in policy debates. By offering different perspectives and building this nationwide team of experts, OAI seeks to unravel the "narrow range of options" that impedes reforms with broad-based appeal, says OAI Communications Director Joe Hunter.
"For too long, the principles of free markets, individual liberty and truly limited government have been missing from America's debates on the issues of the day," Johnson explains as OAI's honorary chairman. "The purpose of [OAI] is to give voice to those principles in the public square and to the millions of Americans who believe in them."
The advisory groups are divided according to twelve specific topic areas, including civil liberties, drug policy, education choice, health-care freedom, immigration and trade, and internet and tech freedom, among others. Council members — activists and leaders in their topic areas — are also supposed to add intellectual weight and credibility to the initiative.
"We have assembled an amazing group of thought leaders, activists, academics and others," Johnson asserts, "who have distinguished themselves in the policy and political arenas by offering realistic alternatives to the big government status quo."
Johnson, who was a businessman-turned-Republican governor and then presidential candidate for the Libertarian Party in 2012, is accustomed to working against establishment politicians. In particular, he appeared in third party debates alongside a variety of other lesser-known political parties, so OAI and its councils extend this theme.
The PanAm Post had the opportunity to talk with Randall Emery, one of the scholars on OAI's advisory councils, for trade and immigration. Emery, who is also the president and co-founder of American Families United, says this council deserves the top priority on OAI's agenda.
"It is a fundamental principle of American values that the US government has no right to tell any citizen to choose between their spouse, the love of their life — and their country. Yet that is what current law does, and fixing this problem is, in my view, the most urgent legislative need."
According to Emery, millions of US citizens face a destruction of their families "for trivial or technical issues."
"A return to due process, as recently proposed in the American Families United act, would restore a US citizens' right to go before a judge or immigration official to ask to bring their wife or husband into their home in America," he says.