Español On Monday, Susana Silva, coordinator for Peru's high-level Anti-Corruption Commission (CAN), announced a new program that will see undercover agents from the National Police infiltrate regional and local government institutions, ministries, and other state agencies. These agents will be responsible for investigating acts of corruption in state bureaucracies, as well as parallel construction unions, where extortion and paid assassinations are run-of-the-mill and criminal gangs have found a cozy environment.
According to the decree (N° 004.2014-JUS), the Attorney General's Office will be the only public entity allowed to order an undercover operation. The National Police will receive special permissions that exempt them from any criminal liability during these tasks. According to Silva, this program will improve the investigations and collection of evidence where there are signs of state corruption and mafia involvement, and avoid another case like the one occurred in the department of Áncash.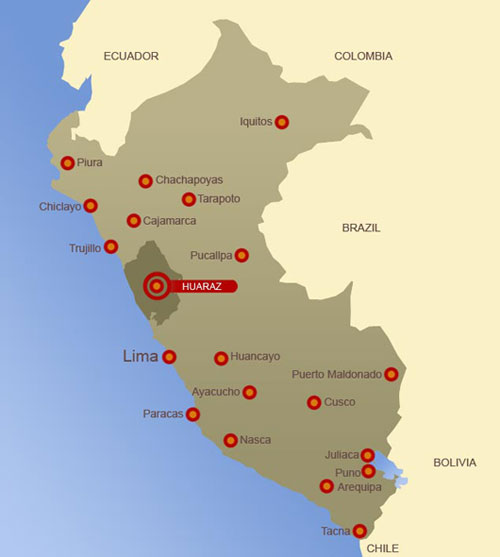 Recent events have provoked what may be considered a desperate measure. Last Saturday, for example, Áncash Governor César Álvarez was detained and accused of hiring a hitman to kill regional adviser Ezequiel Nolasco. During Álvarez's public hearing, the attorney general also accused the former governor of heading major acts of corruption while in office, such as embezzlement of state funds, misdirecting medical supplies — originally assigned to public hospitals — to his political campaigns, and hiring only teachers who were militants of his political party.
Álvarez's detention had to wait almost two years because the attorney general from Huaraz — Áncash's capital — refused to continue with the investigation. Further, the president of the board of district attorneys in Áncash, Nancy Moreno, accused the Huaraz attorney general of filing away all corruption allegations during Álvarez's tenure.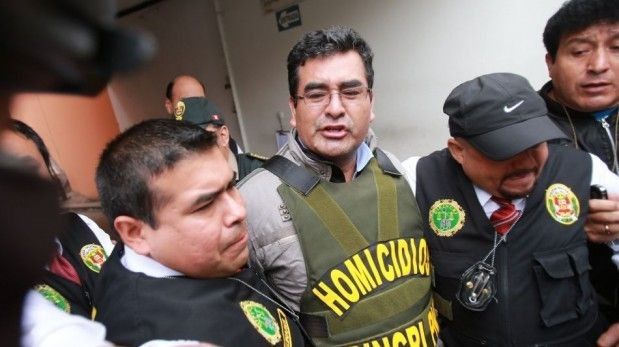 Another corruption problem that these undercover agents will be working on is fake construction unions, front groups for organized crime. In Lima alone, there are an estimated 21 of these criminal groups. Formed by ex convicts, they extort construction companies and assault and kill members of official unions.
For a country whose capital ranks as the fourth best city to invest in Latin America, the problems of corruption has become a major obstacle for any investment-seeking policy.
Edwar Enrique Escalante, director of Andes Libres — an NGO that promotes individual freedom, free markets, and limited government in Peru — is skeptical regarding the results this initiative could bring for Peru's levels of state corruption. Escalante shared his views on the matter exclusively with the PanAm Post.
"I think it's extremely complicated to trust the efficiency of a program like this one. Mainly because its success relies on trusting an institution such as the National Police of Peru, one that bears a stigma of corruption."
For the Andes Libres director, if the government doesn't include a serious reform on state institutions such as the police and the judicial power, then any anti-corruption program is doomed to fail.
"In Peru's critical state of institutions, corruption is inherent to the state in every level. I highly doubt that any measure that doesn't take into account all those pending reforms can have a major influence in the problem of corruption."
In 2013 Corruption Perceptions Index, Peru ranks seventh in Latin America and 83rd worldwide. According to survey participants in the region, the institutions most affected by corruption levels are political parties, the legislative and judicial branches, and the police.
Beyond the need for corruption watchmen, Escalante explains, the persistence of corruption underlies a deeper problem related to an unlimited state.
"Corruption is motivated by a structure of norms that gives discretionary powers to public employees to decide on economic matters related to investment and companies, as well as the use of natural resources. This kind of decisions — the most important ones — are centralized."
José Luis Tapia, executive director of Peru's Free Enterprise Institute (ILE), also shared his thoughts on the country's latest anti-corruption policy.
Like Escalante, Tapia agrees that the fight against corruption can only be done by reducing public employees' room for discretion.
However, Tapia explains how it's not the big acts of corruption, but the smallest and procedural ones that are the most concerning for both domestic and foreign businesses in Peru.
"It's common practice that certain municipalities have bureaucracies that charge additional fees under the table to each business, in order to speed up paperwork, authorizations, or licenses; otherwise they will stop or slow down any administrative process. Also, confidential sources informed us that public officials from the tax authority charge businesses to take them out of the list for tax control, or negotiate with them their fiscal debt."
"The more limitless the government becomes, the more the perception of corruption increases. To prevent that, the government powers must be restrained through a reengineering of the democratic institutions. In my opinion, anything that is done outside this approach, will be useless," Tapia states.