EspañolOn Sunday, more than 200 young Nicaraguans — who were studying in Venezuela on scholarships — were suddenly forced to return home, because the Venezuelan government could no longer afford the program. They were studying at the ELAM School of Medicine, founded in 2007 by the late Hugo Chávez to give medicine a "social and humanitarian approach."
These students were part of a larger group of Latin-American students that every year have been funded by the Venezuelan government to come and study the fruits of 21st-century socialism. Nonetheless, the scholarship program, once Chávez's medium to expand the scope of his concept of education with his political allies, is now at risk due to the country's economic meltdown.
One day, the students' parents received notice that their scholarships had come to an end. The 220 students had to leave the country immediately and find a way to continue their studies at Nicaraguan universities.
Prominent Nicaraguan newspaper La Prensa reported the critical statements aired by several of these students, who were previously promised an opportunity for undergraduate studies in Venezuela. Among the complaints, students denounced that a year ago the government suddenly withdrew their monthly food stipend, and the allowance they had been receiving for basic living expenses wasn't sufficient. Students had to survive with what their parents could send them from abroad, and what they could earn working part time.
One student, who preferred to remain anonymous, told La Prensa that "instead of doctors, they are graduating patients with ulcers and gastritis," referring to the hunger they suffer through. The disappointed student asserted that in order to survive many of them had to seek night-time jobs, mostly as security guards.
The End of a Bigger Program?
Every year hundreds of students from countries that are politically aligned with the Chavista regime come to Venezuela and complete their undergraduate studies. The ALBA (Bolivarian Alliance) scholarship, for example, began in 2011 as another program pushed forward by the Chávez administration to reinforce the bonds with particular countries of the region, such as Cuba, Bolivia, Nicaragua, and Ecuador. It, along with the older Gran Mariscal de Ayacucho scholarship program — also known as Fundayacucho — has become a medium for Latin-American students to find post-secondary education in Venezuela.
Farming business administration, construction work, sport "technological management," and nursing, among other particular careers, make the portfolio offered by these scholarships unique. However, the programs have proved to have a strong political affiliation, and that puts quality of the education into question.
When Haitian student Romage Jobed was interviewed by Venezuela's Ministry of Technology and Research about his newly granted scholarship, he stated, "the scholarship is evidence of President Chávez's solidarity." Just as Jobed did, students from Dominica, Ecuador, and Paraguay, have also given thanks to former president Chávez for their scholarship.
The late president of Venezuela seems to be the face of every university and scholarship program these students are benefiting from. A report released by Telesur shows Nicaraguan beneficiaries of the ALBA scholarship paying tribute to Chávez after his passing, as "El Comandante Supremo."
A former coordinator of Fundayacucho — one of the main government-sponsored scholarship foundations — Ana María Fernández, explained to the
PanAm Post
what the scholarship program once was, and what it has become since Chávez's administration.
"When I worked at the foundation, there was a whole generation of young professionals that received an education with the scholarship Gran Mariscal de Ayacucho. Venezuelans studied abroad at excellent universities, and then returned to work in their home country. That was when Venezuela developed technologically. The country had an extraordinary boost with the young students who received a good-quality education with this scholarship."
However, the reality seems quite different from what the foundation once was. On their website, the new Fundayacucho states: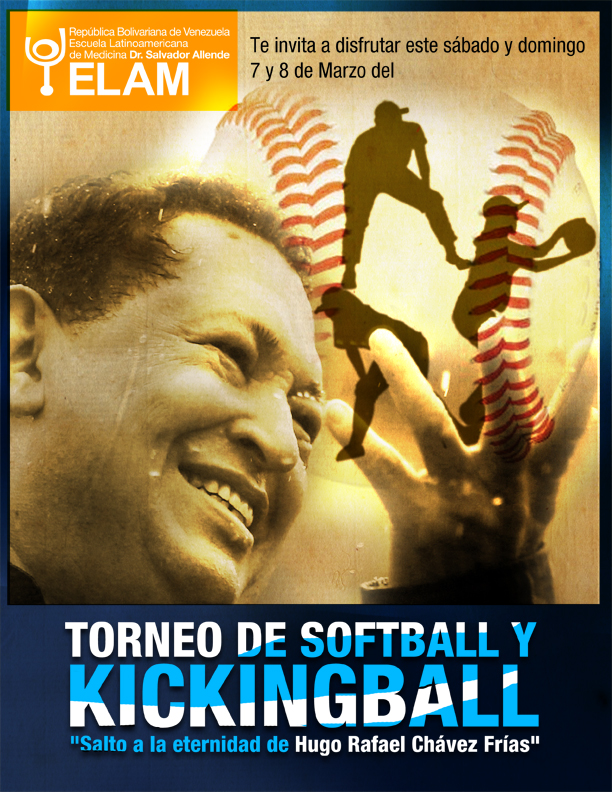 "With the arrival of the Bolivarian government in 1999, we have pushed forward a rigorous policy to change the concept of the foundation… Since then, we have prioritized a social stratum that during decades was less favored by previous governments. In this manner, the foundation has become an institution of social action, inspired by the socialist ethic."
Fundayacucho now funds foreign students from specific countries of Latin America to come and study in Venezuela, at government-funded, hand-picked universities. Coincidentally, these are the same universities Hugo Chávez created during his administration.
Regarding the criteria for university selection, Fernández believes that "the countries that are chosen to do these academic exchanges are those where there is a political alliance.… That's not the right approach. The right way would be to search for good quality universities worldwide and offer scholarships with them, and not with the governments that the administration is bonding."
Even though the oil fund has helped boost cooperation programs such as this one, the economic crisis that President Nicolás Maduro and the Chavista regime inherited appears to be disturbing the political and ideological program, she explains. It is also bringing down the dreams of a better education for these students.
"I think it's very clear now that the quality of education in Venezuela at this moment is not particularly outstanding; the country just can't offer that much to students right now," Fernández asserts.