Over the last two days, Colombia's Revolutionary Armed Forces (FARC) have stolen attention from the country's presidential elections. On this occasion, several emails have been leaked to Colombia's intelligence agency from Rodrigo Londoño Echeverri — known as "Timochenko" and FARC chief. He acknowledges the guerrilla organization has been "weakened" due to a lack of discipline among its member soldiers, as well as the work performed by Colombia's police and military with US support.
Colombia's prominent newspaper El Espectador released these emails, which were sent in 2013 by Timochenko to FARC higher authorities. Colombian intelligence gained access to these internal communications after confiscating a computer that belonged to "John 26," second in command in the Front 53. He was died during the Normandía II military operation last December.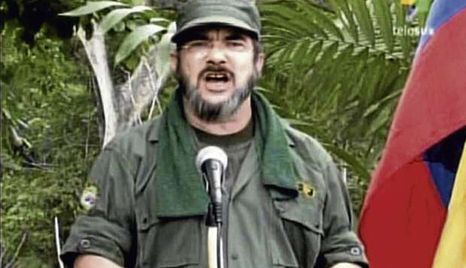 These seven emails reveal the internal challenges that FARC members have been facing during the last eight years of struggle in the Catatumbo area, as well as the lack of trust and obedience among its members. In them, Timochenko admits that in the recent years, the guerrilla have been weakened because its combatants have not followed the orders from the Secretariat.
"How can we forge an organization, even if it has real objectives that we share, when every day it is being weakened, not by the audacity of its opponent, but by the laziness and indolence of its members?" Timochenko posed this question in one of his emails.
"Most of the hits we have received in the last 10 years show failures regarding the basic rules of guerrilla warfare, and the lack of compliance to our disciplinary norms, that most of the times reflect the lack of sacrifice, irresponsibility, settlement, arrogance, and underestimating the enemy," affirmed the FARC's highest commander.
In an email sent on August 20, 2013, Timochenko noted 20 internal problems that have been affecting the guerrilla's successful operation and that needed to be worked on. Among these, he noted that some members have the mistaken belief that commanding positions don't have boundaries: some are misusing collective leadership and ignoring the political costs that their decisions have on the movement.
He also condemned privileges that higher officials receive, since, according to him, all members are the same, regardless of the responsibilities each one has to bear. Timochenko called attention to some members who abandon their troops for days and leave the military settlements, use their power to sexually abuse women, and keep close relations with civilians. He also criticized the executions carried out without the Secretariat's approval, and the lack of confidentiality among its members.
In these private conversations, Timochenko even admitted that "the Espada de Honor plan — a state military strategy to battle the guerrilla — is working," and he regretted that its soldiers "are not aware" of that fact: "It's not being fatalistic; it's being realistic."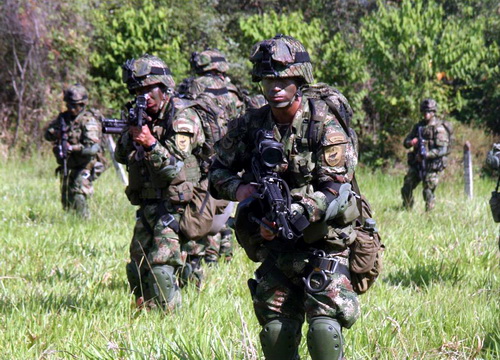 In a different email sent on November 7, 2013, Timochenko told members of the FARC: "A short time ago, I was telling my troops that the enemy says we are 8,000. Well, let's split that figure. If we have 5,000 that don't want to comply, I prefer to stay with the remaining 3,000, and I'm sure we will move forward a lot faster to our goal. Then we will look at what to do with those 5,000 that don't obey. We will have to come up with something, but we can no longer continue this way."
He also called for more "revolutionary" obedience: "For everybody to comply with discipline, it's necessary that they believe in the struggle, that have a certain level of political development and know what are they fighting for, and the importance of what they are fighting for."
Timochenko became head of the revolutionary forces and replacement for Alfonso Cano, after Colombia's military forces killed the previous leader in a 2011 operation. While in 1992 the government offered a US$500 million reward for his capture, now his head is worth US$5 billion.