EspañolUruguay's President José "Pepe" Mujica has once again generated international controversy with his decision to accept inmates from the US detention center in Guantanamo Bay and give them refugee status. At noon today, the Vice-Chancellor Luis Porto met with a UN representative and a member of the religious refugee organization Ecumenical Service for Human Dignity, as well as former Vice-Chancellor Belela Herrera.
Herrera valued the "gesture" from the Uruguayan government, and described it as "absolutely humanitarian."
However, not everyone is pleased with this decision. Representatives from the Jewish community have expressed concerns over the newcomers. The Jewish organization B'nai B'rith met yesterday with the US Ambassador in Uruguay, Julissa Reynoso, to present their case.
During an interview, Eduardo Kohn, director of B'nai B'rith for Latin America, stated his belief that the prisoners should be returned to their home countries. If that's not possible, then according to Kohn, there should be a "national agreement" backed by the parliament. "This can't be an administrative decision. We have to trust those that people voted for. It's clear that this has to be approved by the Parliament," Kohn stated.
Even though a decision like this should improve the relations between both countries, it appears it won't be that easy. Mujica has a meeting with US President Barack Obama on May 12, but said he still doesn't know whether he will attend.
"When this issue [about Guantanamo] ends, I will make a decision. Today, I'm 80 percent sure I won't go. We are in an electoral year, and [during campaign season] anything goes, I think it won't be convenient," the president stated.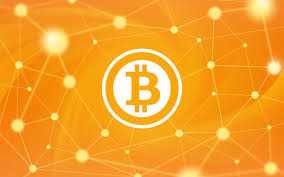 However, Uruguay's vice-president, Danilo Astori, disagrees with this decision, and considers it to be important that Mujica attends.
"I respect the president's opinion, but I'm in favor that this meeting comes through. I'm going to talk with him about this issue, and my position regarding this.… This meeting is too important to not do it," Astori stated.
The topics for the meeting between both presidents will be Uruguay's candidature as a non-permanent member at the UN Security Council for 2016-2017, the lifting of visas for Uruguayans to enter to the United States, trade requests, and agreements on academic exchanges. Other topics will include Venezuela's crisis, the Organization of American States, and peacekeeping operations.
Since the selection of inmates for this program has not been finalized, the total number of refugees remains unknown. So far, though, five prisoners have been selected, including four Syrians and one Palestinian. President Mujica explained that the five prisoners scheduled to arrive in Uruguay cannot return to their home countries because of the current geopolitical situation.
"They are Syrians, and since Syria is at war, they are not in conditions to go back, for security reasons. The same happens with the Palestinian citizen," Mujica stated.
Uruguay's government has already interviewed some of the candidates for this process. Once they are done, the Obama administration will provide the US Congress with the list of names and the countries assigned for their refuge.
These prisoners will then receive refugee status and live under Uruguay's jurisdiction. According to Mujica, they already have job offers and a place to live. The minister for interior, Eduardo Bonomi said that the United States has guaranteed that they do not pose a threat and are even learning how to speak Spanish.
Once they arrive to Uruguay, they will be required to remain in the country for two years. The minister explained, "if they don't comply with what they signed, and they leave, nobody will stop them." He assured the detainees that they will not be arriving in another jail, but will lively freely once in Uruguay. However, the US government has requested that Uruguayan officials assign police to follow-up on these individuals and deter them from leaving the country.
The opposition has expressed their complaints with Mujica's decision, claiming it lacks legal foundation. The leader of the opposition, Jorge Larrañaga, stated that "accepting prisoners from Guantanamo is accepting the regime of Guantanamo, with no international treaty nor approval from the Parliament. Huge mistake."
Aceptar presos de Guantánamo es aceptar el régimen de Guantánamo,sin tratado internacional ni habilitación del parlamento.Enorme error. JL

— Jorge Larrañaga (@jorgewlarranaga) March 20, 2014
However, article 44 of Uruguay's 18.250 Migration Law, approved in 2008, stipulates: "The conditional entry to the country will be authorized for people that don't meet the established requirements in the law, when there are exceptional reasons of humanitarian, public interest nature, or related to international agreements."
Vice-President Astori defended the decision by saying, "I think it's a brave decision and a very smart one." He continued, "I see it as a humanitarian gesture. . . because those who are in Guantanamo haven't had any judicial process, and don't have any guarantees during their time in prison, it's probable they haven't had adequate treatment from the Human Rights perspective."
"Why Uruguay? I think that Uruguay was chosen to try this agreement because it's a country that, beyond alternating governments, has always defended superior values in international matters, such as liberty, peace, non-intervention, and the peaceful solution for conflicts," claimed Astori.