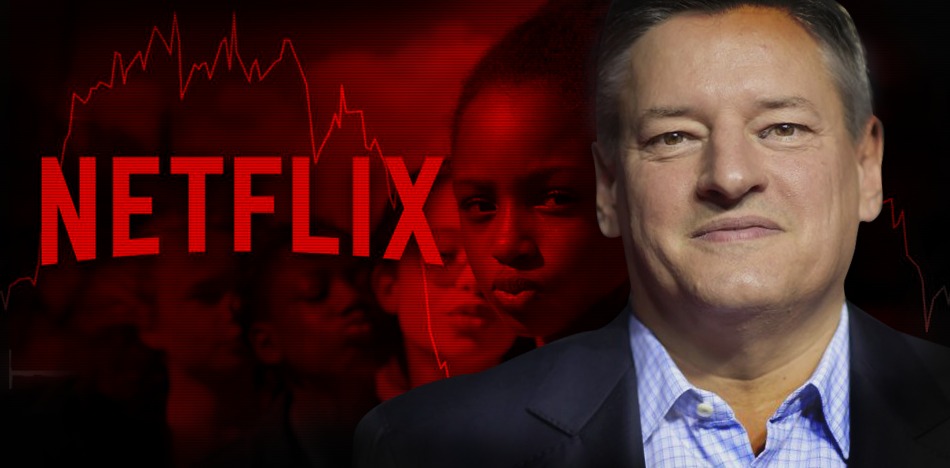 Spanish – Netflix is facing legal action following accusations of sexualizing girls in the controversial French film "Cuties" on their platform. Nevertheless, its executive director, Ted Sarandos, maintains that the film is "misunderstood."
"It's a little surprising that we're having a discussion about censorship in the United States in the middle of 2020," Sarandos said, according to Deadline.
"The film speaks for itself. It's a very personal film about coming of age. It is the director's story, and the film has obviously worked very well at Sundance without any of this controversy and has been shown in cinemas all over Europe without any of this controversy," he added.
"It is a very misunderstood film by some audiences, only within the United States," he concluded.
However, their statements are not entirely true, for there have been reactions in the Hispanic community throughout the Americas, even outside the United States. On the Change.org platform, there is a signature collection initiated in Argentina with more than 312,000 signatures against the controversial film.
Netflix faces legal action
What was unique in the U.S. was the lawsuit against Netflix. In Brazil, the government of Jair Bolsonaro tried to prohibit the screening of the film but, the STF (Supreme Federal Court) prevented it.
Texas Congressman Matt Schaefer announced that a grand jury has indicted Netflix for "promoting lewd visual material depicting [a] minor" and that it may face charges for distributing material that amounts to child pornography.
The indictment says Netflix "knowingly promote visual material which depicts the lewd exhibition of the genitals or pubic area of a clothed or partially clothed child who was younger than 18 years of age at the time the visual material was created, which appeals to the prurient interest in sex, and has no serious, literary, artistic, political, or scientific value."
Film director defends it and calls it "feminist"
Meanwhile, the film's director, Maïmouna Doucouré, has no qualms about defending it. "I really put my heart into this film," she told Deadline in September. "It's actually my personal story as well as the story of many children who have to navigate between a liberal western culture and a conservative culture at home."
"I received numerous attacks on my character from people who had not seen the film, who thought I was actually making a film that was apologetic about the hypersexualization of children," Doucouré said, adding that she hoped her critics would "understand that we are actually on the same side of this battle." She added that the film is bold and feminist.
Netflix kept the film on its platform but apologized and changed the "inappropriate artwork" after multiple complaints about the poster showing the four pre-teen stars revealing their legs and abdomen.
@AntennaData can confirm that Netflix experienced a meaningful Spike in Churn Rate due to the 'Cuties' Backlash https://t.co/mW8hb8AhLY pic.twitter.com/8DNT01KJXZ

— ANTENNA (@AntennaData) September 17, 2020
According to Antenna, Netflix lost five times more users than usual in the first five days after Cuties was released.
The public has given "Cuties" a very low rating of 3%. Such repudiation resulted in an economic backlash as well as legal repercussions and could even set a precedent for the creation of laws to protect minors from being abused on screen.
Legislation against child pedophilia is already underway in Texas.