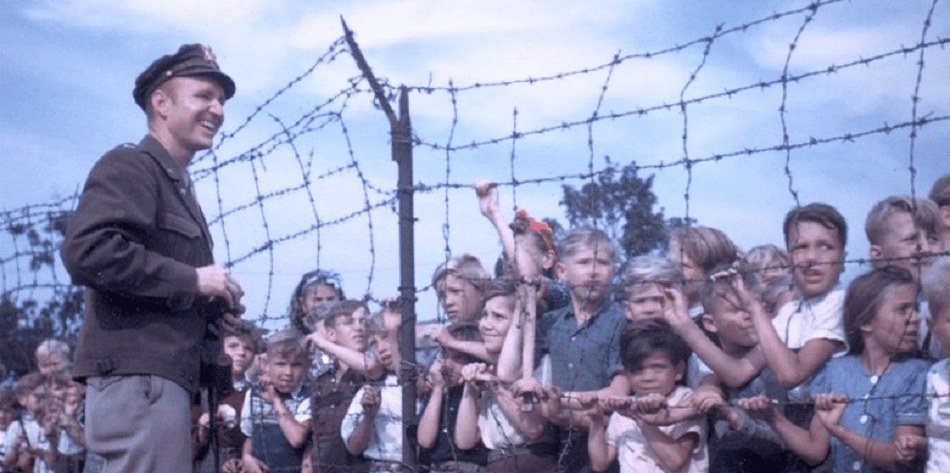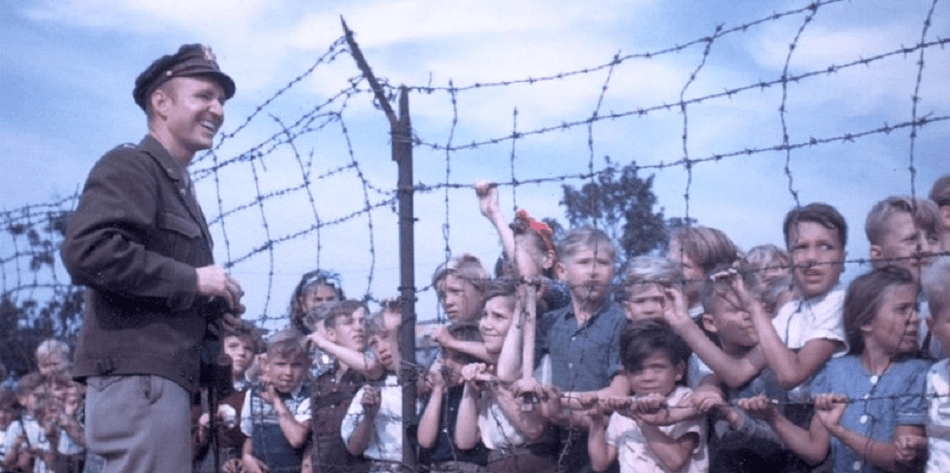 Spanish – Each year, the Foundation in Memory of the Victims of Communism (VOC) publishes its report on U.S. attitudes toward socialism, communism, and collectivism. The latest edition, published on 28th October 2019, shows that in the last year, the number of young people who would vote for a socialist presidential candidate doubled.
Since presidential elections are coming in 2020, it is noteworthy that the study shows a trend that could be reflected in the polls. 50% of millennials say they would probably vote for a socialist candidate, and 20% of millennials said they are "extremely likely" to vote for a socialist candidate.
Furthermore, more than one in four Americans (27%) see President Trump as the "greatest threat to world peace," over Kim Jong-Un (22%) and Vladimir Putin (15%).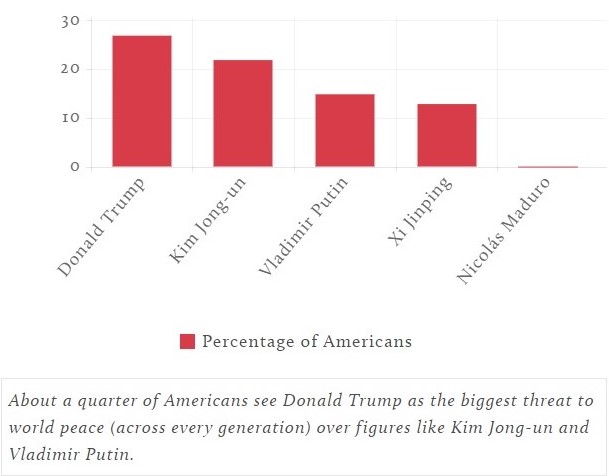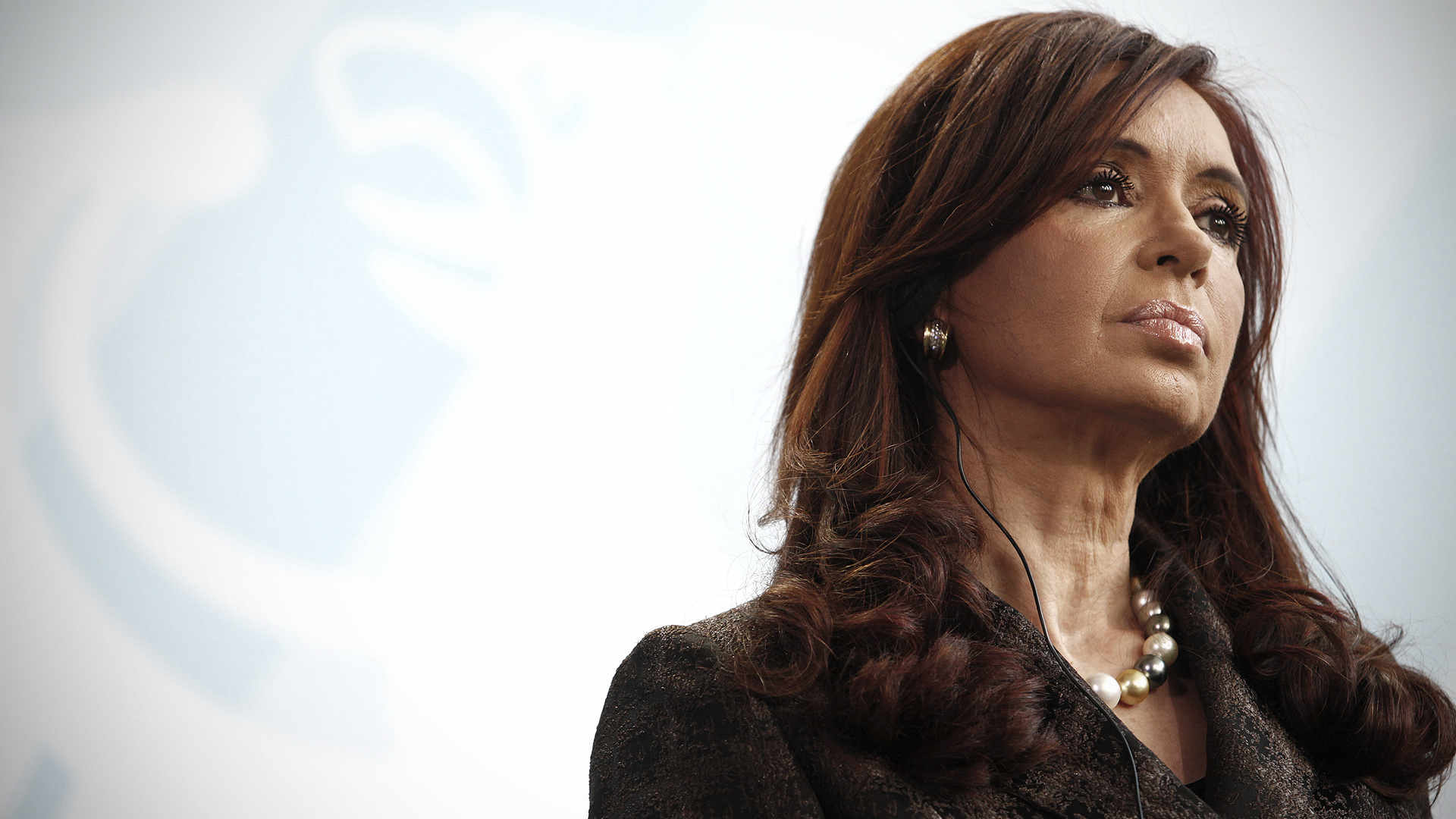 Nicolas Maduro and Xin Jiping are ranked less dangerous than Trump. The leaders mentioned earlier have been accused of repression and persecution against civil society and even executions without due process, as well as illegal incursions into foreign territory and annexations to expand their nations.
The index of press freedom serves as an indicator of the absence of freedom and excessive abuse of power by these governments. Venezuela ranks 148th out of 180 countries, Russia 149th, China 177th, and North Korea 178th, while the U.S. ranks 48th.
The contrast between the perception of socialism between generations is remarkable. The results foster the fear that young people are ignorant about socialism as they did not experience it first-hand in a way that their grandparents, who fought socialism in several wars, did. Millennials have not experienced hunger, repression, censorship, forced labor camps, and the large diasporas that both communism and socialism provoked when these ideologies reigned in power. So they are more likely to sympathize with such ideologies and their constant marketing in academia.
Seduced by an ideal of "social justice," more and more young people are seeking to correct "inequality" by "redistributing wealth" rather than creating it.
The research factored different age brackets. The study showed that support for communism among millennials (ages 23-28) was higher in 2019 (36%) than in 2018. On the other hand, the favorability of capitalism fell sharply from 2018 to 2019. Only one in two millennials and Generation Z youth (ages 16-22) support free markets.
The most noteworthy finding of the survey is that young people who have finished high school and even university often do not know —neither in practice nor in theory— what has caused socialism. On average, 72% of Americans do not know that communism has killed an estimated 100 million people in the last 100 years.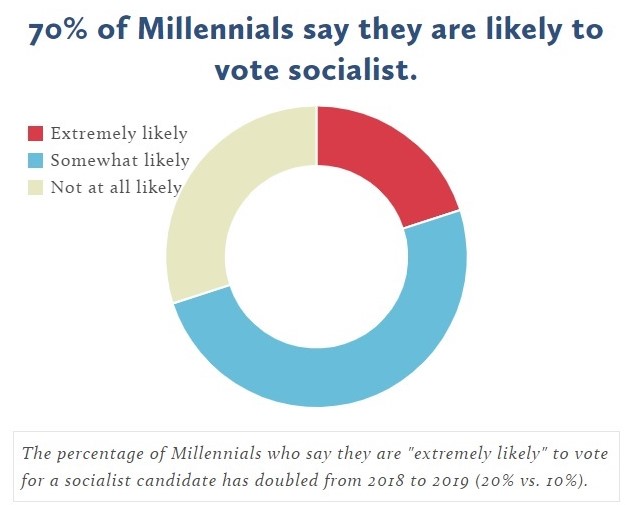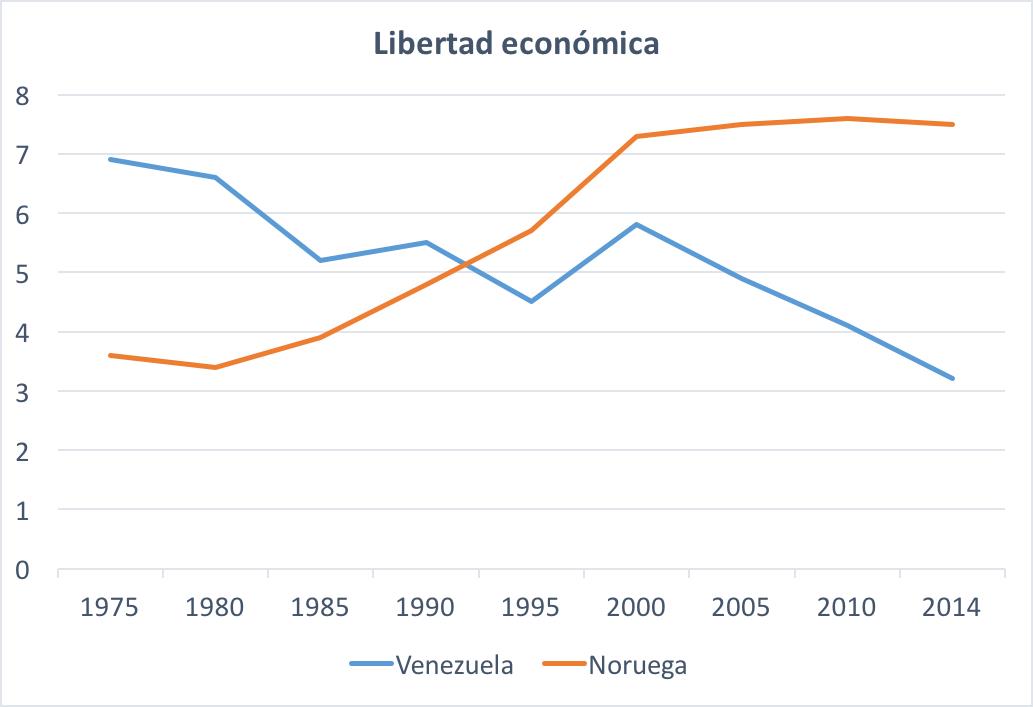 In a matter of a year, from 2018 to 2019, the number of millennials who conform to communism doubled from 10% to 20%. Meanwhile, across all age groups in the U.S., people have more doubts about voting for a "democratic socialist" than the past. 53% said they would never vote for a socialist, while a year ago it was 47%.
"Historical amnesia about the dangers of communism and socialism is in full display in this year's report," said Marion Smith, executive director of the Foundation in Memory of the Victims of Communism.
When we don't educate our younger generations about the historical truth of 100 million victims murdered by communist regimes over the past century, we shouldn't be surprised by their willingness to embrace Marxist ideas. Today, we need to redouble our efforts to educate America's youth about the history of communist regimes and the dangers of socialism.
Although capitalism remains relatively stable as the preferred economic system, with 61% of votes since 2018, its favorability is lower between Generation Z and Millennials. Only 50% of them support it. The support for capitalism among Generation Z respondees dropped six points, and among Millenials, the drop was 8 points compared to last year.
15% of Millennials believe that the world would be better if the Soviet Union still existed.
Meanwhile, 88 % of the Baby Boomers (aged 55-75) and the Silent Generation (over 75) recognize that China is a communist and undemocratic country. Only 57% of Generation Z and 62% of Millennials know this.
Neither do 76% of those polled know that Hitler and Stalin reached an agreement at the beginning of the Second World War.
Young people trust the state more than they believe in themselves, compared to previous generations
According to the report, 80% of Americans trust themselves (more than the government and the community) to look after their own interests. But 25% fewer younger people trust themselves.
Only 1% of the Silent Generation believes that "society would be better off if all private property were abolished," while approximately one in five Millennials (22%) thinks so.
Also, 45% of Generation Z and Millennials believe that "all higher education should be free."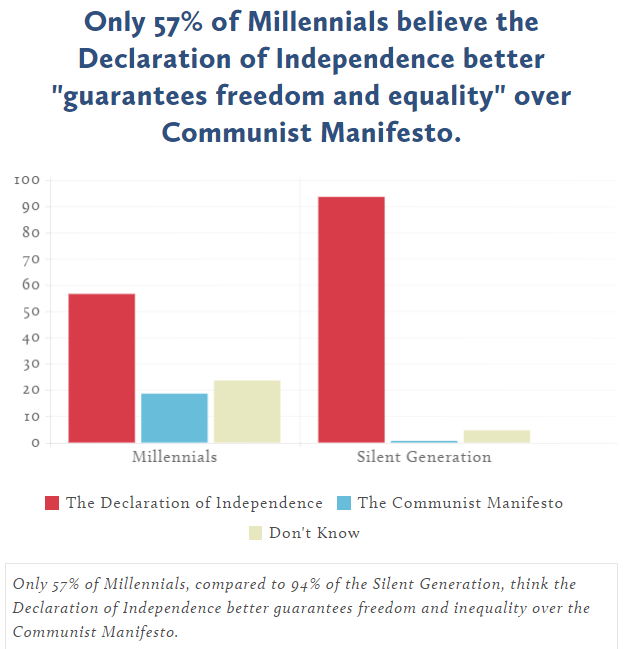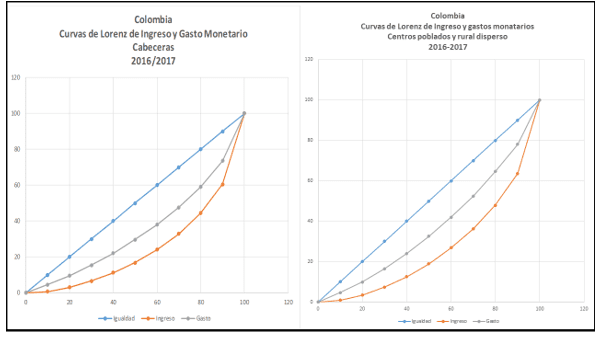 Besides wanting state-controlled indoctrination, they are mostly unaware of the difference between the Communist Manifesto (which calls for public education) and the U.S. Declaration of Independence.
Only 57% of Millennials (compared to 94% of the Silent Generation) believe that the Declaration of Independence better guarantees freedom and equality than the Communist Manifesto.
What these figures expose are the deep flaws in the education system, which produces graduates who ignore the darkest chapter in modern history, as was the period that produced the greatest famines, extermination camps, and purges that ended 100 million lives.
The suffering of the survivors who, to this day, flee these regimes on a raft, sheds light on what happened in other nations so that socialism does not spread, at least not through elections.