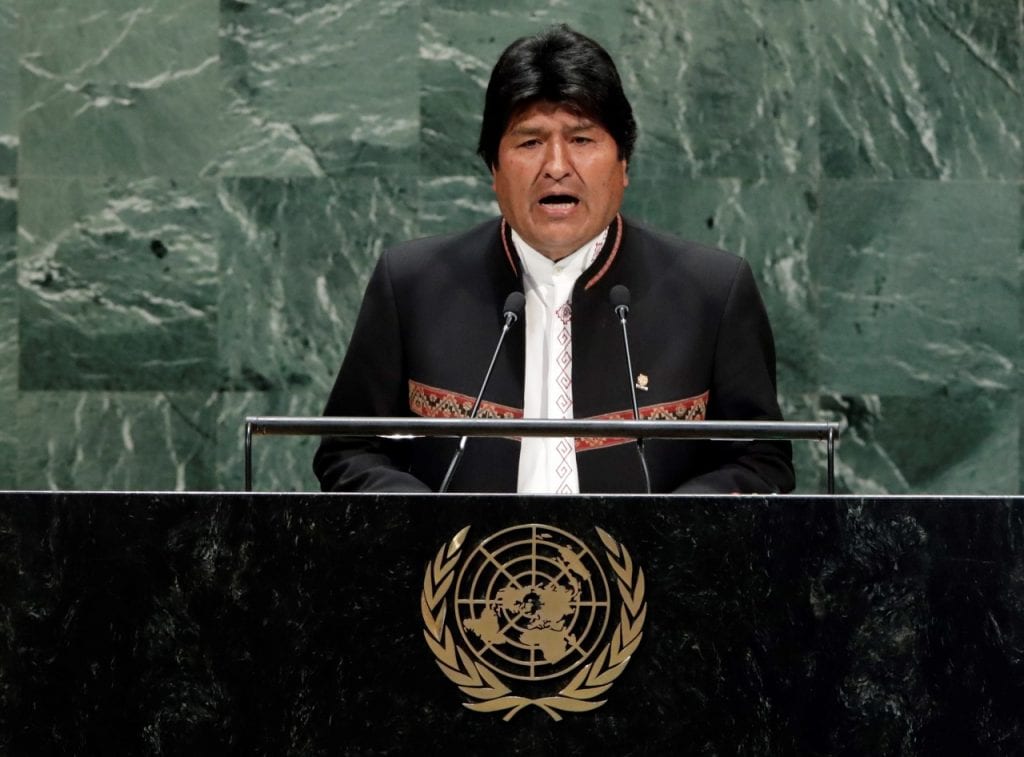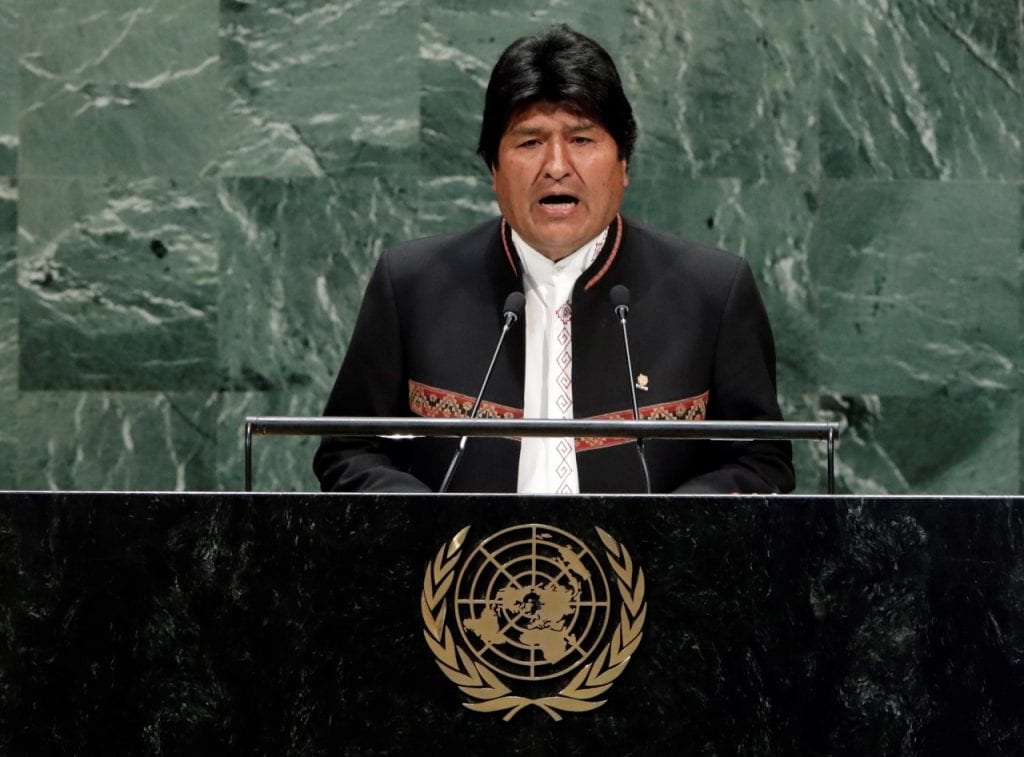 Spanish – Among the world leaders debating the planet's climate situation is Evo Morales, the president of Bolivia, a nation that has lost 4.2 million hectares to fires that its president authorized by decree. While Morales does not assume his responsibility for environmental degradation, he accuses the millionaires of controlling the world. Meanwhile, he hides the fact that his fortune has tripled in the 13 years he has been in power.
"The world is being controlled by a global oligarchy. Only a handful of billionaires define the political and economic destiny of humanity," said the president of Bolivia during the United Nations (UN) General Assembly debate.
"The concentration of world wealth in a few hands is insulting, immoral, and unacceptable," he said. Moreover, he argues that capitalism is the root cause of inequality and poverty. Morales claims that everything is commodified to accumulate more capital and asserts that the UN must "consolidate a multipolar world with common rules."
35% Bolivians are poor, but the rulers keep getting richer
However, Morales says nothing about the fact that Bolivia is a country that has made the least progress in the region in combating poverty. Meanwhile, his fortune has tripled, and that of his vice president has increased 15 times.
According to estimates by the Economic Commission for Latin America and the Caribbean (ECLAC), poverty in Bolivia fell by only 0.1% between 2016 and 2017. The same report indicates that extreme poverty rose from 14.7% in 2015 to 16.7% in 2016. In 2017, it dropped slightly to 16.4%. In other words, between 2016 and 2017 it fell by only 0.3 percentage points.
While the average Bolivian was in dire need, the president's net worth increased by 221% from when he assumed the presidency. In 2006, Morales reportedly had 127,000 dollars. Later, in 2015, his net worth was close to half a million dollars, and this trend continues.
– Crédito crece 20%-25% anual superando depósitos, que caen
– Rentabilidad bancaria: 18%, la más baja de la región
– IED, la más baja de la región en 2018, $300
– Hidrocarburos: exportación cae más en volumen que en valor
– Exportaciones caen 30% entre 2014 y 2018, hoy $8.965MM

— Mauricio Ríos García (@riosmauricio) September 25, 2019
As the leader of the Movement Toward Socialism, Morales and his sympathizers stood up as defendants of justice displaying the low salary received by their president: 3,500 USD a month, one of the lowest wages in the world for a president. So the significant increase in his assets prompted criticism.
Evo says that ponchos that people gifted him made him rich
And there are other assets. In ponchos alone, Morales said he has a hundred thousand dollars. "What's my fault? If the people give me gifts, and they do, the assets will continue to increase," Morales said in response to accusations regarding his wealth.
According to the president of Bolivia, each one of these garments, woven by the indigenous people costs about 200 USD. So, 500 pieces that he owns would total 100,000 USD.
While the UN calls for reducing carbon emissions, Morales spends millions on travel
Besides the assets Morales acquired as president more than a decade ago, he also uses and abuses state resources. For example, on his birthday in 2015, he spent almost 500,000 USD on a trip to New York, the city from which he now condemns the power of millionaires.
Furthermore, although Bolivia has not played in the World Cup since 1994, Morales spent 38 million dollars on the Falcon 900EX EASY plane, designed for the English football team, Manchester United, to attend the World Cups in South Africa, Brazil, and Russia.
Also, there is the helicopter he uses for transport and the list of fossil fuel vehicles criticized by environmentalists at the UN.
In fact, the opposition alleges the misuse of the national airline for political propaganda and to transport officials and supporters of the ruling party.
According to the State Contracting System (Sicoes), from 2009 to 2018, five companies were awarded ten projects worth 36 million dollars through direct contracting, only for catering services at events.
Apart from the peculiar increase in his fortune, Morales also uses money that belongs to Bolivians for personal gain, while from New York, he blames capitalism for plundering the planet.