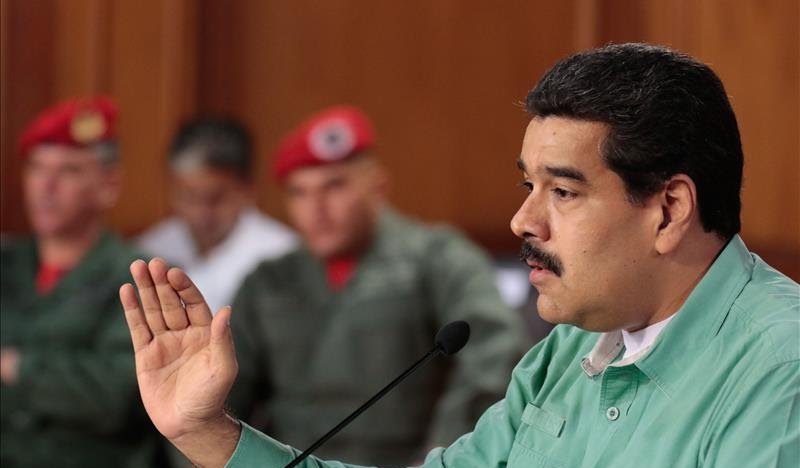 At the end of the International Conference for Democracy in Venezuela, which was attended by more than 60 delegations from different countries that recognize Juan Guaidó as the legitimate president of that country, the government of Brazil announced that it will deny entry to its territory for both the dictator Nicolás Maduro and high-ranking officials of the Chavista regime.
In a statement, Brazil's Ministry of Foreign Affairs stated that "in line with the recommendations adopted by the Lima Group, the Brazilian government has decided to issue an interministerial decree aimed at preventing the entry of senior Venezuelan regime officials into Brazilian territory. It is an act with support in the Brazilian legal system."
Given the "dynamic" nature of Venezuelan domestic policy, the Brazilian government said that the list of officials, which will soon be disclosed, is being prepared by the Ministries of Foreign Affairs, and Justice and Public Security. The goal is that this list can be updated continuously, based on the changing political landscape in Venezuela.
Brazilian Foreign Minister, Ernesto Araújo, expressed on social media the commitment that his country and the United States maintain to freedom on the continent.
"Maduro out!"
In the context of the International Conference for Democracy in Venezuela, the Brazilian Foreign Minister noted that the "genocidal regime of Maduro survives by force" and that "those who defend freedom and human dignity have only one option: #FueraMaduro". (Maduro out!)
According to a statement by the Peruvian government, the intention of the conference is to help Venezuelans overcome the serious situation that the country is going through, according to its constitutional order, the principles of international law, and the democratic system.
Brazil has been directly affected by the Chavista dictatorship, led by Maduro, so it supports a departure from Chavismo. Due to the collapse of the healthcare system in Venezuela, the most affected are isolated indigenous people, who due to the lack of vaccines are exposed to serious epidemics. Many of them have been forced to flee to Brazil because of violence, and lack of food and medicine. This has caused a health crisis in Brazil's vast northern region, due to the arrival of diseases that in Brazil had already been eradicated or controlled decades ago, and that now end up affecting the indigenous population of the area.
Affected indigenous groups in Brazil have even chosen to set fire to the tents of Venezuelan refugees, in order to threaten them and force them to return to Venezuela. Additionally, since the border region is overflowing with refugees, Brazil is diverting resources from the fight against drug trafficking and terrorism to the situation in Venezuela. The humanitarian crisis has only been exacerbated by the policies of Maduro and his allies, who control a vast criminal empire based in Venezuela.
Thus, implementing measures against Maduro and the regime is for Brazil not only a diplomatic action, but a defense mechanism against a constant threat.