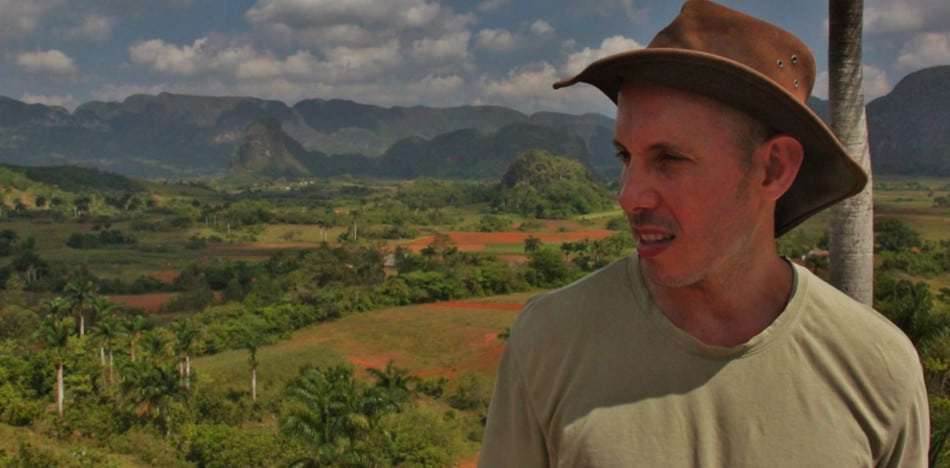 While the Castro regime maintains that Cuban environmental policies are first class, its public policy is not without substantial criticism, and those who dare question the regime face jail.
Cuban scientist Ariel Ruiz Urquiola was recently released from prison after being arrested for "contempt" when confronting the authorities who sought to enter his property, without identifying themselves. His release was only won as the result of a hunger strike to call attention to the injustice of his case.
However, he still does not enjoy complete freedom, but is in a situation called "extrapenal leave", something akin to house arrest. This information was reported by his colleague, Óscar Casanella, an immunologist at the University of Havana, who was present, along with Ruiz Urquiola and his mother, at the court in the Playa municipality.
Ruiz is currently caring for his sister Omara, a breast cancer survivor.
Despite the doctor's medical achievements, he has become an enemy of the regime. It all started when he publicly announced that Cuba was the only country in the world where it was legal to fish for endangered sea turtles.
Worldwide, environmental activists often crusade against capitalism, arguing that industrialization destroys natural resources; but they overlook the egregious abuses of the environment by socialist and Communist regimes.
Consider the case of Venezuela, where a once prosperous nation is now hunting animals in danger of extinction, merely due to hunger.
Ariel dedicated himself to creating systems of sustainable food production in Cuba, in places that had been devastated by the state.
To that end, he endeavored to care for his land, plants, trees, and cattle; his ambitious environmental project led him into direct conflict with a regime that denies free-thinkers their freedom, and which under socialist ideology, demands that the means of production be placed in the hands of the revolution.
Instead of being decorated for his medical and agricultural achievements, Ariel was first imprisoned, and now finds himself in a legal limbo.
The relevant judge in the case only works on Tuesdays; thus Ariel will have to wait until next Tuesday in order to clarify his legal situation.
"In this legal appearance they must explain to Ariel his current legal status, his rights and responsibilities, and the nature of his house arrest," Casanella reported on social media.
Next Tuesday, Casanella will accompany his colleague, and he called for more people in solidarity with his case to show up. They are taking the necessary legal steps to have their case reviewed, since Ruiz has not committed any demonstrable crime and there is audiovisual evidence to that effect.
Ruiz Urquiola has the legal backing of exiled lawyers Santiago Alpizar and Laritza Diversent, of Cubalex, an organization that provides legal advice to Cubans living both on the island, and in exile.
What is clear is that, despite much needed recent Constitutional reforms, the Cuban regime will continue its policy of arbitrary arrest, detention, persecution, and harassment of those who dare to speak out against any of the policies of Big Brother.
It is high time that the international media pays more attention to the environmental abuses of Cuba, as well as the injustice in Ruis Urquiola's treatment.