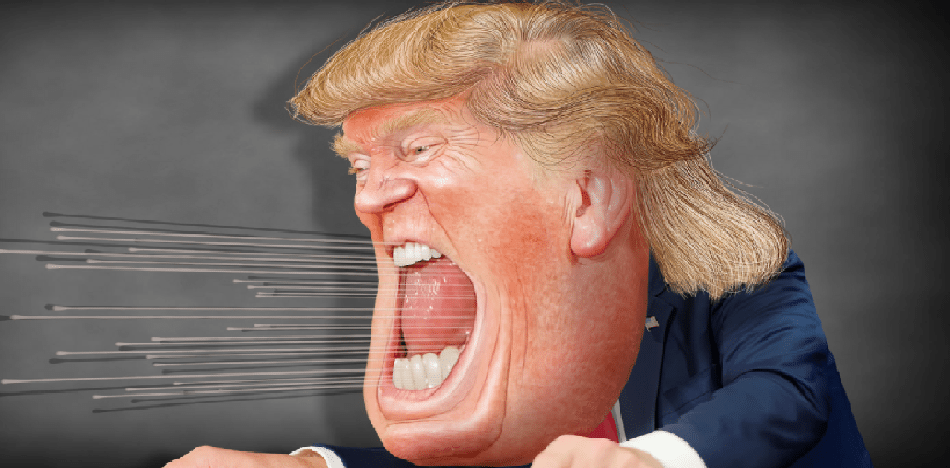 EspañolIn an exclusive interview for Forbes magazine, President Donald Trump announced a plan for economic development that had been kept a secret until this week. It aims to stimulate domestic enterprise and punish those that produce abroad.
The president's way of describing the plan is typical of what you might see on a television program, hinting at expectations for his audience and at the same time highlighting his ideas as if they were the best thing around. "An economic development plan," he said at one point during the interview, "which I think will be fantastic, that no one knows, what you're hearing for the first time."
This technique has been described as the "carrot and stick" — the carrot being the incentive for those who produce within the US and the "stick" being the punishment: "It's an incentive to stay, but maybe it's even more," Trump said. "If you leave, it's going to be very difficult for you to think that you're going to be able to sell your products to our country."
But Forbes questioned how serious those threats really are. So far, the White House has not responded to questions from several media outlets asking for more details about the president's "secret" economic development plan. Meanwhile, an anonymous White House official told CNBC that after gaining approval for tax reform and infrastructure bills in Congress, the proposed economic development plan will be discussed.
Trump ambiguously explained how the proposal would work in his Forbes interview. "What I want to do is reciprocate," he said. "If someone charges us 50 percent, we must charge 50 percent. Now we charge 50 percent, and we don't charge anything, That doesn't work for me."
But he doesn't say 5o percent of what. He doesn't specify if he is referring to production costs, exports or something else. Even in the very beginnings of his presidential campaign, Trump has talked about reciprocal tariffs on imported goods. It's possible that this's what he's referring to, though it isn't clear.
However, if such tariffs are applied to imported goods — by way of reciprocal sanctions — for other governments that apply tariffs to US products, punishment falls on US workers and US companies, especially those who seek to export their products or need imported items for their production. Trump isn't creating an incentive for companies to keep jobs in the US.
Higher federal and state spending on local companies does not imply greater profit, many critics have pointed out. Reason made a good point when it wrote, "If the secret to economic development is government spending, we should all be tired of winning by now."
Though Trump won the presidency campaigning to be different from typical politicians, he is implementing the same failed policies of government interference that have been attempted before.
This contradicts both his professional career as a businessman and the party he represents. The Forbes magazine interviewer said: "And here we are, the first president to come exclusively from the private sector, representing the party that for more than a century defended laissez-faire capitalism and free trade, proposing that the government punish and reward companies, based on where they choose to locate factories and offices. "
They then asked, "Is the President comfortable with that idea?"
Trump replied, "Very comfortable."
It is uncertain whether the policy will go into effect. What is clear from the interview is that Trump's methods are unpredictable.