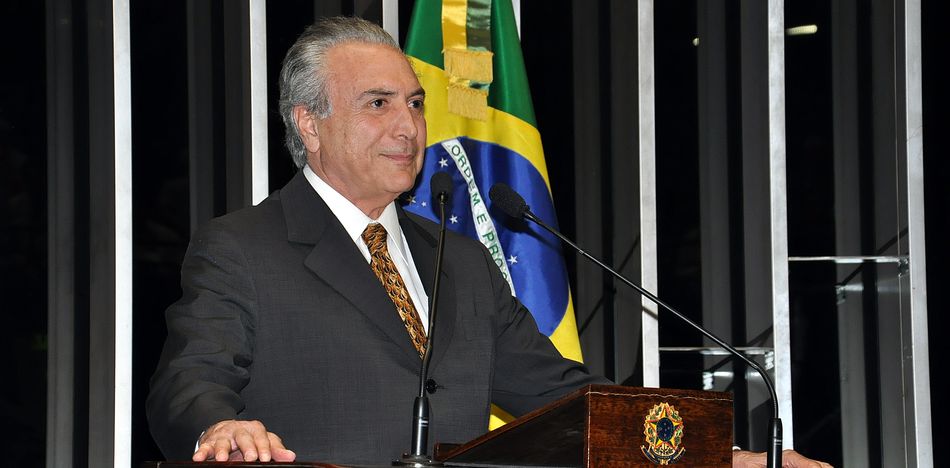 On Tuesday, April 4th, Brazilian President Michel Temer's trial began to determine whether his 2014 campaign was funded illegally.
The trial, which could see the president removed from power, is in the hands of the seven members of the Superior Electoral Court.
The court will analyze claims of alleged "donations" received for the election campaign, which are apparently linked to the Odebrecht corruption network.
The court will hold the first of four hearings this week, which are expected to last four months.
In fact, with Congress and markets going in his favor, Temer could delay the process and bring it as close as possible to the October 2018 presidential elections, when Temer is not expected to be a candidate.
According to the indictment, former president Dilma Rousseff (2011-2016) and her former vice-president Temer (current Brazilian president) financed their campaign with money diverted from state-owned Petrobras, violating permitted spending limits, as well as abusing their offices, in order to be re-elected.
Both Rousseff and Temer's defense teams, which are working separately, have called for the annulment of the trial due to alleged lack of evidence.
In addition, the current president's lawyers also requested that the two political figures be judged separately, alleging that each of them took care of their own funds and that in the case of Temer there was no fraud.
However, Marcelo Odebrecht, the company's former president, confessed that he donated R $150 million (currently USD $48 million) for Rousseff and Temer, and at least a third of that money was from corrupt origins.
Brazil has been beset by several years of political and economic instability, but Temer's centrist government appears to have at least restored some degree of investor confidence and helped to right the Brazilian real.
Sources: El Nuevo Herald; El Comercio; RCN Radio.