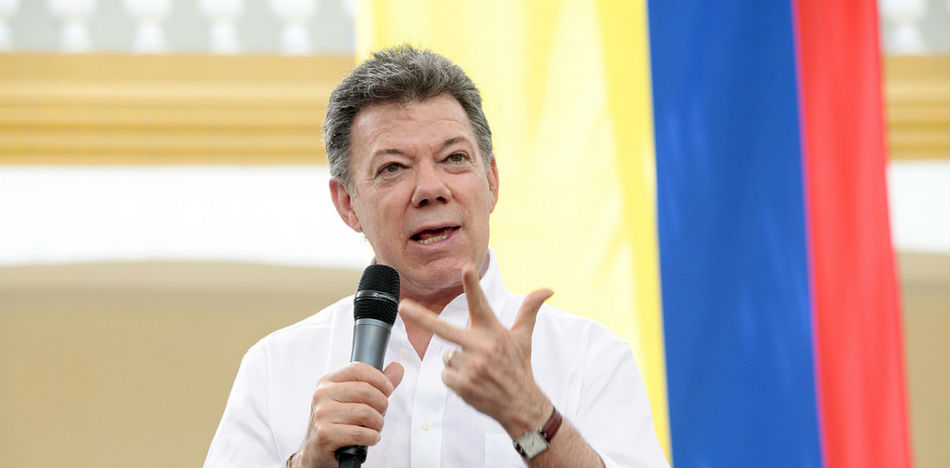 EspañolColombia President Juan Manuel Santos publicized his support this week for a return to an economic model that would replace foreign imports with domestic production.
Santos tweeted on Thursday that it's necessary to take advantage of the fact that Colombia is considered the "pantry" of Latin America, which is why implementing protectionist measures are so vital.
#ElFuturoDeColombia debe empezar por sustituir importaciones. Somos considerados despensa de alimentos y esto trae gran potencial económico.

— Juan Manuel Santos (@JuanManSantos) February 16, 2017
The President first mentioned the idea following the "Colombia Repunta" forum, during which officials discussed improving the country's economy with tax reforms as well as investment in future social projects.
The import substitution model was tested in Latin America after World War Two, but payment balances did not improve because the importation of raw materials and capital goods for production resulted in price increases and debt.
While it is good news that Colombia will improve its exports, not all products create equal value. Food is a primary sector commodity, so its added value is not very high and if there is a shortage of public resources at some point, it could create an income problem, as seen during Colombia's oil price crisis.
Source: Twitter Juan Manuel Santos