EspañolWe're still technically in the Twelve Days of Christmas, whose atmosphere and spirit spread to the hearts of many beyond Christians. So I'm giving myself even greater license than usual to move from the concrete to the abstract and universal. I invite you to picture your worst political enemy — be it a blinkered Chavista or an ardent libertarian — and think of them with love.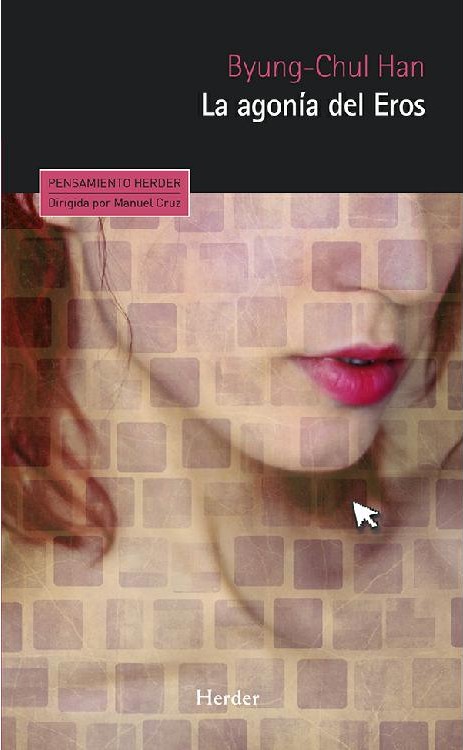 As one year ends and other begins, I'm struck by how many global problems could be ameliorated if we did this. Several intellectual currents have been at work over the last year, which combined could hold the key to a more peaceful and prosperous politics around the world in 2015.
I've long been fascinated by the sharp and bewitching writings of Korean-German philosopher Byung-Chul Han. His work captures intuitions that we may have often glimpsed but rarely put into words.
Han has a striking way of deploying the classics to form a united argument. In Agony of the Eros, published in April last year, Plato, Adam Smith, Hegel, de Sade, Bataille, Derrida, Deleuze, Agamben and Zizek, and especially the thinker Hannah Arendt, are all featured heavily. Explicitly or implicitly, these thinkers are joined in the pursuit of Eros.
While we might recoil at the idea of love having anything to do with politics, Han invites us to rediscover the role of Eros in our individual and collective lives.
For the philosophy professor at Berlin's Universität der Künste, political actions are related to Eros because they recognize the common desire of another life form. The secret link between Eros and politics is political action, Arendt's quintessential concept.
We recently commemorated the anniversary of the fall of the Berlin Wall. The collapse of the Iron Curtain represented a real miracle in the Arendtian sense: a new beginning, a rebirth, which allowed for shared activities to transform reality.
Eros, the love for the world, is marked by vitality, conviction, and courage, compelling us us to be the protagonists in our own personal and political lives. It similarly eliminates the idea of being the subject, and makes us all active participants, creators, and managers. It opens us up to new events, ruptures, transformation, and disruption — which lead to a new way of being.
It is fundamentally located in a world of freedom, where we recognize the radical plurality and diversity of people. Love allows us to see the world from "another perspective," as it materializes between free, equal people.
Eros mirrors Adam Smith's ideas of empathy, compelling us to move beyond narrow self-interest. "Eros addresses the other with empathy, which can not be achieved under the regime of the self," writes Han.  To love through Eros is to embrace otherness, difference, and heterogeneity.
Even if we shouldn't expect our rival politicians to trade their bickering for congressional love-ins, we can celebrate the most the important connection between Eros and politics: courage, and the bravery to translate desire into political action.
Actions driven by compassion for the other can "only produce beautiful actions," which could save us from the "hell of sameness" and the stale politics that dominate debates at the national and international level the world over. You might still find it difficult to love your rival — but you can debate them with conviction, and a shared compassion for human freedom and dignity.
Translated by Rebeca Morla. Edited by Laurie Blair.