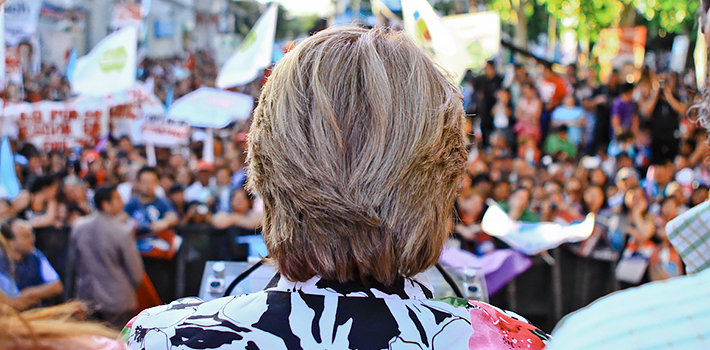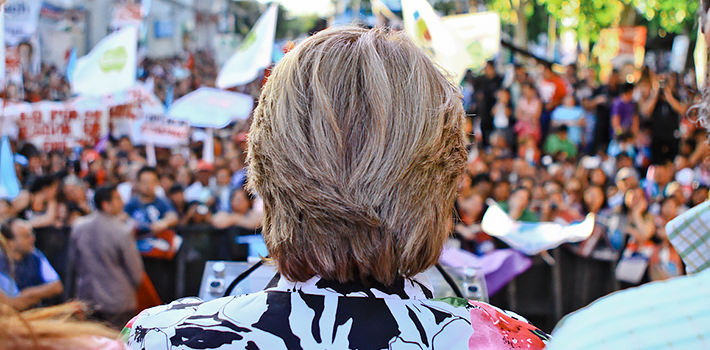 EspañolA lot has already been said about Chile's tax reforms. It is one of the pillars of Michelle Bachelet's administration, and necessary to finance her highly complex and expensive projects, such as education reform. Even so, there remains plenty to be addressed, especially now that we are beginning to get acquainted with its details and fine print.
We all know that in life there are only two things that are inevitable, and paying taxes is one of them. This controversial reform, however, gives a whole new meaning to the old saying. It would grant new duties and authorities to the Chilean Internal Revenue Service (SII), and according to legal analysts, these would provide the agency with excessive powers and violate unalienable rules of legal certainty. On dubious constitutional footing, it threatens the very legality of the tax structure and basic principles that ensure the protection of taxpayers.
What may masquerade as an an anti-evasion mechanism in reality points to a Kafkaesque situation. Taxpayers would potentially be considered guilty until proven innocent, shifting the burden of proof to the taxpayers themselves.
One point that is particularly striking is the extent and scope of SII officials' discretion. Their criteria for investigation is dangerously lax, allowing ample room for arbitrary interpretation. According to an evaluation by the Bar Association of Chile, the new powers have "deficiencies that prevent government officials from protecting the principles of tax legality​​, which are crucial for certainty, legal security, and to avoid excessively discretionary administrative actions."
Consider, for example, that this reform would provide officials with the power to declare legal acts performed by taxpayers as abusive, or to allege an intent to evade taxes, without setting clear, objective, and unambiguous criteria for this assessment. The room for interpretation would undoubtedly create uncertainty, as the initiative purports to enforce the intent and spirit behind a legal process.
The Bar Association also notes the danger of violating basic guarantees backed by civil and commercial law in Chile. Contract freedom, for example, allows parties to agree on how to distribute profits in whatever partnership they form. This is one such instance where the discretion given to officials would allow them to determine, using subjective and potentially biased criteria, whether there is a tax-evasion intention, regardless of the text of the law itself.
Not only would the established guarantees granted to taxpayers by law not be sufficient, the tax-reform project intends to considerably expand the time limit for collections. It would go beyond even 20 years, according to some analysts, while the current limit is six years.
But it doesn't stop there. A sinister element of the likely reform is the new SSI power to access citizens' purchases made with credit and debit cards. Apparently, they need to ascertain the volume of transactions to determine whether the level of expenditures is consistent with the level of declared income. At present, banking secrecy may be suspended only in exceptional cases, when a legitimate reason is duly demonstrated, and it always excludes credit and debit cards held by individuals.
This potential change would be a direct attack on the foundations of freedom and individual privacy.
To further darken the outlook, tax advisers involved in the design or restructuring of companies aimed at reducing tax liabilities are set to be under joint scrutiny with the taxpayers who hire their services. The rule would punish the adviser with a fine of up to 100 percent of the allegedly evaded taxes.
Here, again, taxpayers and their advisory teams would be subject to the discretion of officials who would use a wide margin of interpretation to investigate the existence of intent for tax abuse. The SSI would effectively have the capacity to judge and sentence people who have no effective right to defend themselves in a court of law.
Of course, the reform project has as one of its main objectives, along with redistribution, increasing tax revenues. While Bachelet dismisses the excessive privileges for the SSI as "one of the myths about tax reform," she does insist that it would serve to "strengthen controls in order to reduce evasion committed by large companies."
Would this really be the case? We should expect that, as is usually the case, the increased complexity and multiplication of obstacles in the tax system would be offset by the creativity of taxpayers — or at least of those who have the means to be creative — in circumventing such measures.
Taxes may have to be paid, and the law enforced, but it is also crucial that the laws be reasonable and balanced, that they inspire confidence, security, legal certainty, fairness, and not convey a combative tone. The tax-reform project follows the exact opposite course: it harbors insecurity and even fear, factors that are likely to have an adverse effect on economic growth, investment levels, and entrepreneurship.
A particularly disturbing characteristic of bureaucracy in the Weberian sense is at play here. If the laws and procedures allow for it, a perverse form of institutional rationality that the father of sociology warned against will reign supreme in the SSI. Its objective will become, above all, to be efficient and productive: to collect as much tax revenue as possible, without any regard for the rights of the people the laws are applied to.
However, the wide range of discretion that the law allows for will create an area of ​​low transparency that will surely be exploited by government officials and the most "creative" among taxpayers.