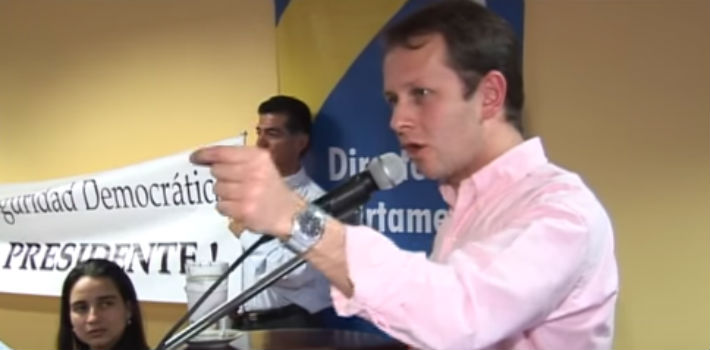 EspañolFormer Colombian Minister of Agriculture Andres Felipe Arias has reportedly been captured in his last few hours in the United States.
On Twitter, former President Alvaro Uribe blamed the Juan Manuel Santos' administration for the incident.
So far no details of the arrest or the city in which he was captured are known. The former official was sentenced in Colombia to a term of 17 years and four months in prison for the scandal involving the Agricultural Income Security (AIS) and irregular subsidies.
Senator José Obdulio Gaviria confirmed Uribe's tweet, saying the Democratic Centre had information regarding the Colombian Foreign Ministry's push for Interpol to issue a red notice against the former minister.
Por presión de Santos para que lo extraditen a Colombia Andrés Arias fue puesto preso en Estados Unidos

— Álvaro Uribe Vélez (@AlvaroUribeVel) August 24, 2016
Andres Arias was captured in the US over Santos' pressure for his extradition to Colombia 
Arias was reportedly arrested by police in the United States as a result of the extradition request presented by Colombia to the United States.
In addition to jail time, Arias must pay a fine of US $50,000 in monthly legal fees. After the conviction of Arias, his lawyer Victor Mosquera confirmed the former minister had left the country and would not return.
Though Arias did not appropriate any money, he was convicted because it was determined he had made use of public resources in a non-transparent way.
In Colombia, Arias was detained for two years as a preventive measure. In 2013, a judge decided to release him because he believed he could not affect the investigation being carried out against him.
Source: El Tiempo, El Espectador