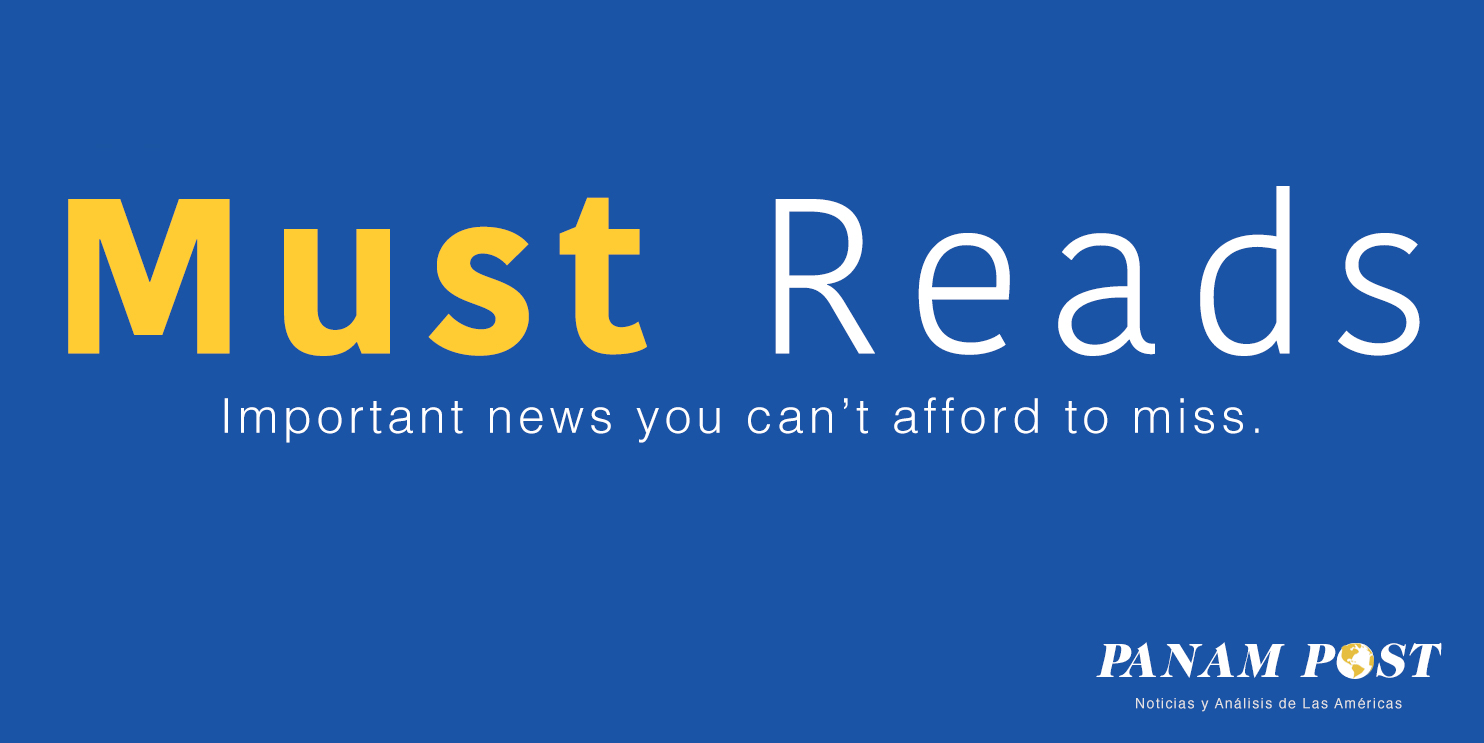 Every morning and afternoon PanAm Post gives you a briefing on the most important news from the Americas.
These are the top stories this afternoon, 4:00 p.m. on Feb 27th:
Just four months before Mexico's presidential election, front-runner Andres Manuel Lopez Obrador is keeping all options open regarding the country's energy opening as a unified message on the topic continues to elude his top advisers.
Uber Technologies Inc. has stepped up lobbying efforts in Brazil ahead of a key Congress vote on legislation that could make or break its business model in one of its largest markets.
Since 2012, Santos' government had been negotiating with the Fuerzas Armadas Revolucionarias de Colombia (FARC), an armed group that fought the Colombian state for over 50 years. In August 2016, negotiators announced a final agreement to end the conflict that had left 220,000 people dead and displaced millions. Last year, the rebel group relaunched as a political party, changing their logo of rifles for a red rose
BUENOS AIRES, Feb 27 (Reuters) – Argentina's central bank held its benchmark seven-day interbank lending rate at 27.25 percent on Tuesday, the monetary authority said in a statement, citing expectations February inflation would be higher than recent months.
CARACAS (REUTERS) – Dancing in front of red-shirted supporters, Venezuela's President Nicolas Maduro formally signed up on Tuesday to run for re-election in an April vote opponents say is a farce that will consolidate his dictatorship.
Just 10 days after Brazilian President Michel Temer signed a decree handing the military control of public security in Rio de Janeiro, notifications like these continue to fill the screens of smartphones across the surrounding state, informing those who have downloaded the Crossfire app (Fogo Cruzado in Portuguese) of when and where shootouts and gunshots are heard. Most live in Rio's innumerable favelas, where police—and now military—operations have become an everyday occurrence.
A roadside bomb exploded as a convoy of soldiers was driving past in north-eastern Norte de Santander province.
Mexican authorities are searching for three police officers in connection with the disappearance of three Italian men in the western state of Jalisco on 31 January.
PANAMA CITY — Panamanian police on Tuesday handcuffed a security guard working for President Trump's hotel here, in the midst of a dispute in which the hotel's majority owner has tried to fire the Trump Organization — and Trump employees have refused to leave.
---
These are the top stories this morining, 4:00 a.m. on Feb 27th:
The Texans, whose names were not released, traveled to Nuevo Leon on Feb. 17. They lost contact with their families in the U.S. the next day. On Feb. 19, their relatives started getting ransom demands, the Nuevo Leon prosecutors office said in a written statement.
Brazil's top prosecutor on Monday requested the Supreme Court issue an order to prevent the head of the federal police from interfering in a criminal investigation that could result in new corruption charges against President Michel Temer.
At Mobile World Congress, telecoms operator Telefónica launches a new initiative to bring 100 million people in Latin America online by using mobile networking technology for the first time
Two presumed stowaways died Monday in Ecuador after they fell from the landing gear of a New York-bound plane. The airport in the coastal city of Guayaquil had to close for 90 minutes while the two bodies were removed from the runway.
He may get a second chance, as Catholic leaders in the vast Amazon basin consider whether the church should let married men become priests in certain cases
Brazilian federal prosecutors on Monday terminated their plea bargain agreement with Wesley Batista, the scandal-plagued former chief executive of the world's largest meatpacker, JBS
Relatives of the 44 crew members of a lost Argentine submarine have begun raising funds to search for it privately. The navy called off its rescue mission for the ARA San Juan in December, two weeks after it went missing.
What has surprised Mexicans is not that President Trump "lost his temper" in a telephone conversation with his Mexican counterpart, prompting President Enrique Peña Nieto to cancel a trip to Washington, but that Peña Nieto was even thinking about going in the first place.
Amid questions over government involvement in an incident that left eight dead, some say things are only getting worse: 'The people who should be protecting us are killing us'
SAN SALVADOR, El Salvador – More than 25 years after the end of its civil war, families in El Salvador are still searching for an estimated 3,000 children who disappeared in the fighting.