EspañolAs a Briton traveling in the Americas, you get used to the occasional odd question. "Do y'all know the Queen?" was the first question I heard on my first visit stateside (answer: we're not on first name terms).
The curiosity only increases as you head further south. At various points in South America, I've been asked whether we speak English in England (some of us), if Margaret Thatcher is still presidenta (sadly not), and whether England is part of Germany (not yet, at least).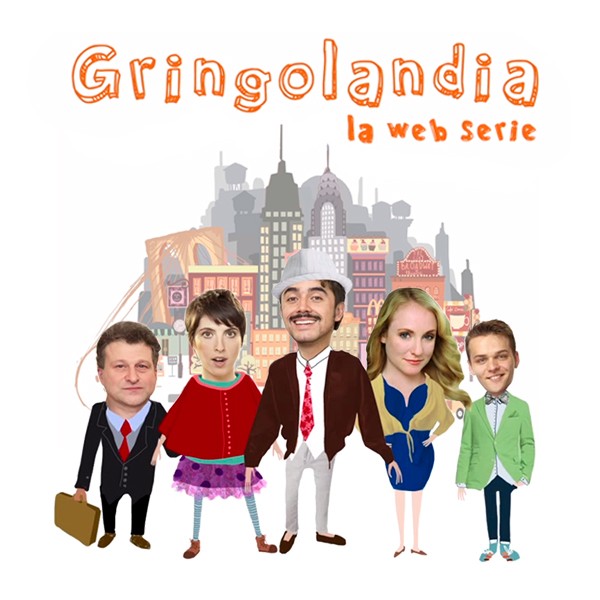 These misconceptions and uncertainties are only amplified when people make the reverse journey: leaving their homes in the southern hemisphere to start a new life in the north — particularly in the United States.
Arriving in a country whose people are sometimes insular at best, even wealthy migrants can face cultural barriers and subtle forms of discrimination.
The awkward moments are heightened still further if you're a 20-something Chilean lothario with a dodgy mustache, a desperate need to impress your gringa girlfriend's dad, and an improbable dream of selling completos — Chilean hot dogs slathered in avocado and mayonnaise — to the skeptical residents of the Big Apple.
For this is the premise of Gringolandia — an impressive comedy web series released on YouTube to critical acclaim in 2013, and soon followed by a second season in October 2014.
The show, consisting entirely of 10-minute "mockumentary" style shorts, charts the misadventures of Pedro "Peter" González, following his heart (and his financial instincts) to emigrate and move in with trustafarian girlfriend Stacey in New York.
Peter battles the Arctic weather, unemployment, casual xenophobia — Chile is regularly branded a "third world country," despite its recently-won OECD status — and above all, his own inability to string a sentence together in English without lacing it with the hueónes and wenas of his native Santiago.
Yet the show pokes as much fun at the supporting cast of clueless yanquis as it does its protagonist. Stacey's friend Mary is quick to try and get her claws into Peter, bewitched by the diminutive Chilean's "exotic" looks.
Guy friend Bryan is hostile to the Latino interloper until Peter brings out a bottle of pisco, the secret ingredient to any Chilean fiesta. And her dad, Dick, and his attempt to send his daughter's boyfriend "back to Mexico," wouldn't look out of place among the GOP leadership.
The Complete Package
Nevertheless, it's Peter that we're cheering for, and the performance of Koke Santa Ana, a YouTube star in his own right, is perfectly pitched, simultaneously making the character endearing and ever-so-slightly sleazy.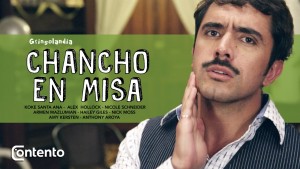 The meteoric success of Peter's completo stand may be somewhat implausible; his "classic completes" and "dynamics" don't quite have the same ring in English. And the show only scratches the surface of complex issues to do with migration, xenophobia, and identity, which it earns the right to delve into more deeply.
But elsewhere, the fish out of water details are painfully well observed — drawn from the experiences of Chilean director Cristóbal Ross in living and working in New York for several years himself.
A splash of improvisation, snappy editing and audiovisuals, make the show transcend a tried and tested format, which owes more than a little to Flight of the Conchords and The Office. Gringolandia might not necessarily be breaking new ground, but its online short format is fresh and engaging.
Season three is on the way, and Ross reportedly has future projects up his sleeve, including a show about two US girls who make the reverse journey to "slum it" in Chile. In terms of the target audience, Gringolandia does sit awkwardly: perhaps being understood best by Latinos who have lived in the United States, while many of the slang-based jokes may go over an Anglophone audience's head.
That said, with the US Hispanic population growing to 54 million as of July 2013, US citizens might all do well to brush up on their Spanglish. A completo cart may soon be coming to a street corner near you. And take it from me: for third world cuisine, it's not all that bad.