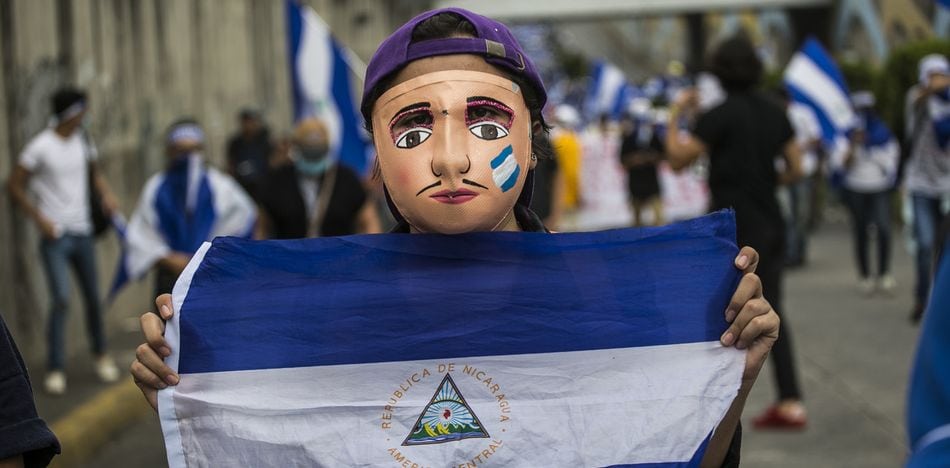 Students from Nicaraguan state universities are denouncing that they are being expelled from their institutions, and then turned over to the police and accused of terrorism for participating in the protests against the dictatorial regime of Daniel Ortega.
"As we are return to school, the police are going to have our names and faces, because there is a complaint against us from the Prosecutor's Office," a student from the La Prensa newspaper explained. The student, who attends the National University of Engineering (UNI), did not want to identify himself in order to avoid reprisals.
The National Autonomous University of Nicaragua (UNAN-Managua) was already carrying out a similar process in which they expelled certain students, who days later were captured and presented as terrorists.
It should be noted that more than a hundred students have already been expelled for political reasons, while eight students have been accused of terrorism at the UNAN in Managua. Among them is Jonathan Lopez, a member of the Articulation of Social Movements and the Civic Alliance.
"Many people say that in our country it is dangerous to be young, I would add that it is even more dangerous to be a student because the authorities see someone with a backpack and they begin to persecute him, arrest him, and violate his civil rights," argued Pablo Cuevas, a lawyer from the Permanent Commission of Human Rights (CPDH).
Cuevas explained that the public university institutions lost their autonomy a long time ago, and assured that they are now colluding with the Ortega regime.
"For many years in our country, university autonomy has been lost, so the ruling (party) authorities make decisions in the state universities and therefore there is a collusion between the administrative authorities of the universities and the police authorities to to be able to arrest and prosecute students who protest violations of university autonomy," said the human rights defender.
According to local newspapers, students have been expelled, even for posting critical comments against the regime on social networks. However, the reasons given by the university are different. They claim that the students have been expelled for alleged disrespect against teachers, classmates, and administrative staff of the institutions.
"15 days ago I received a citation where I had physically and verbally assaulted three of my classmates, Eda Carolina Guido, Lisseth Martínez and Edda Vivian Álvarez. Then the university came, stuck my name on the wall, with an expulsion notice, and they did not notify me," said Diurbel Altamirano, who clarified that since he was accused of violations of school policy, he has not returned to the institution or seen any of the classmates whom he allegedly attacked.
In addition to students, teachers and doctors have also been harassed and dismissed for expressing any critical position against the government.
"They are dismissed for political discrimination, they accuse us even on social media, of being terrorists and coup plotters, when they are the ones who are shredding the Constitution," said Dr. Carlos Roberto Garcia, fired last September.
So far since April, human rights NGOs have denounced that more than 500 people who have demonstrated against the Ortega dictatorship have been killed by the repressive forces of the state, hundreds have been wounded and detained, and dozens have disappeared.