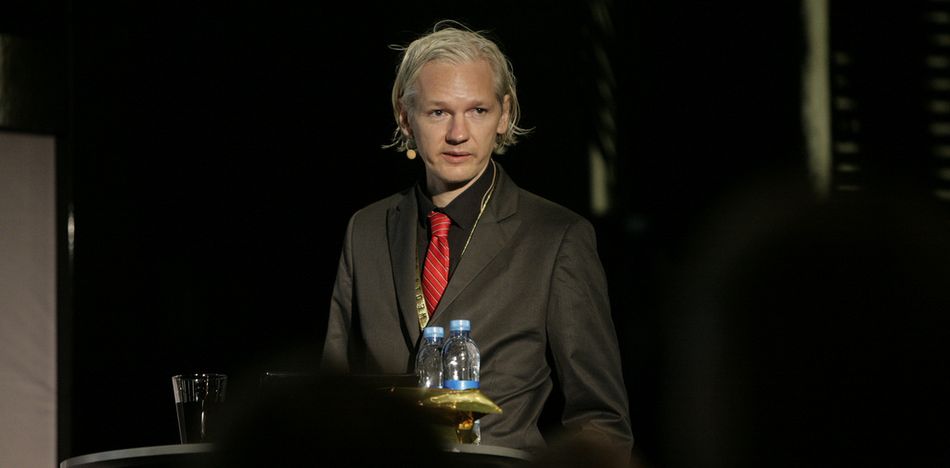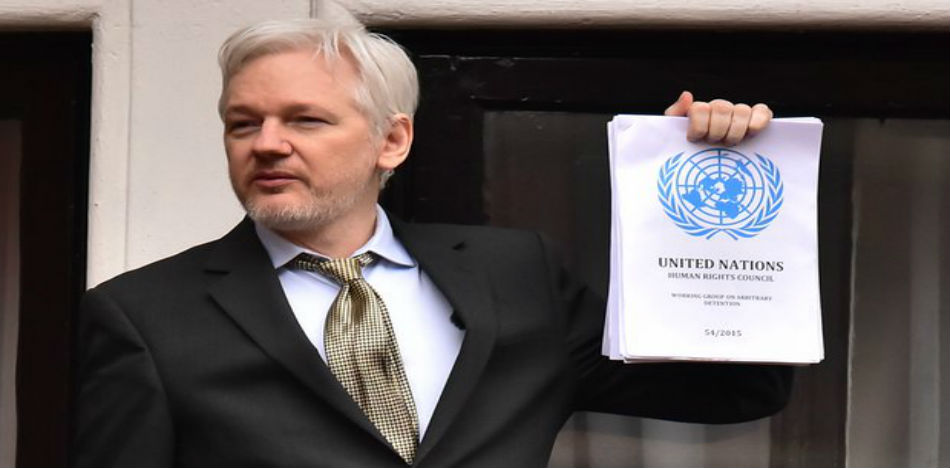 Ecuadorian Foreign Minister María Fernanda Espinosa affirmed that the situation with WikiLeaks head Julian Assange, is "unsustainable", so "the possibility of mediation" is being considered, in order to reach a solution. Assange has spent more than five years in Ecuador's London embassy.
"We are exploring alternatives, but we believe that we really have to expedite the matter a bit, and look for solutions. No solution will be achieved without international cooperation and without the cooperation of the United Kingdom, which has also shown interest in seeking a resolution, explained Espinosa.
The minister said that her government has conducted talks with officials from the United Kingdom to explore the options and find an exit for Assange.
Espinosa, who had already announced that the Australian journalist is in poor health, explained that no person should live such conditions as Assange, since the founder of Wikileaks has been "in a small office" for more than five years, without being able to "access sunlight or breathe fresh air."
"Even people in detention centers can go out to the recreational areas or play sports. That is not an option for Julian Assange; the conditions of his confinement are very complicated," she said.
Ecuador has tried to arrange for safe passage for Assange to travel to the Andean country; however, it has not yet managed to obtain international cooperation.
The Minister of Foreign Affairs of Ecuador said that for now Assange is receiving medical attention, but stressed that "there are issues" that need more than home medical care.
46-year-old Assange has been sheltered at the Ecuadorian embassy in London since June 19, 2012, after Sweden issued a warrant for him to face accusations of sexual crimes, which he denies, and although Sweden has already dropped the investigation, the Australian activist remains isolated in the embassy for fear of being deported to the United States, where he could be tried for leaking confidential documents, mainly from the CIA, through WikiLeaks.
Assange has made it clear that it is his duty as a journalist to inform the public, and that he will continue to do so despite warnings from different countries.
The same Ecuadorian government has asked Assange not to get involved in the affairs of other friendly countries; however, the activist has stressed that his asylum status allows him to do so, since Article 41 of the Ecuadorian Constitution establishes that "People who are in asylum or refuge status will enjoy special protection that guarantees the full exercise of their rights."
Assange also points out that he has no limitations under the UN Convention on the Status of Refugees (1951), under which Ecuador granted him asylum.
For the journalist, the persecution he faces from various countries is a result of his work: publishing information that "commits the powerful, to publish the truth and thereby unmask corruption and serious abuses of human rights around the world."