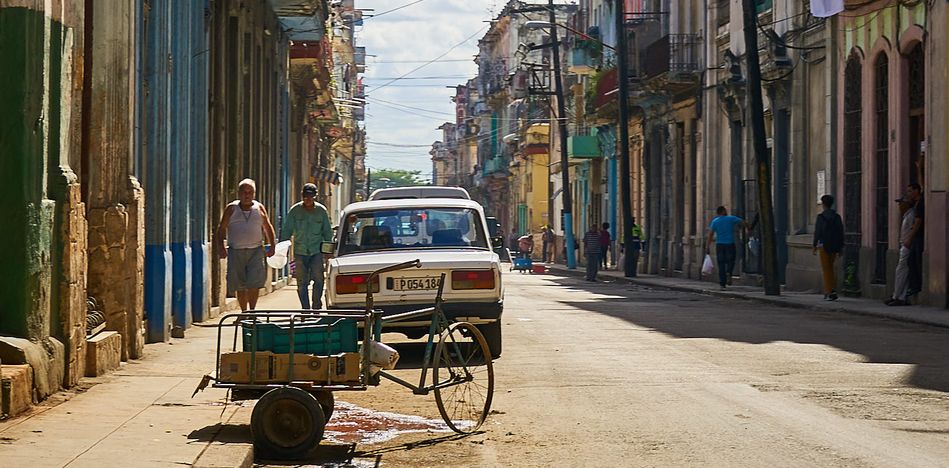 EspañolTourism from the United States to Cuba grew by around 200 percent in 2017 despite a tumultuous relationship between the two counties, according to Cuban Chancellor Josefina Vidal. She tweeted that more than one million Americans traveled to the island, which represents a growth of 191 percent compared to the previous year.
According to #Cuban govt in 2017: 619,523 Americans visited #Cuba (217% growth) and 453,905 Cubans living in #US (137% growth) Total: 1,173,428 (191% increase). #CubaUS https://t.co/3xh1cUf43A

— Hatzel Vela (@hatzelvela) January 6, 2018
American tourists to Cuba were apparently unfazed by the trade embargo that is still placed on Cuba. However, Vidal said that there was a decrease in visitors at the end of the year "because of the blockade measures against individual trips from town to town" imposed by US President Donald Trump.
The hardening of US policies against Cuba was part of his presidential campaign. Trump said he wants to see a change in the Cuban regime in the form of free and open elections, and improved treatment of those who oppose the government.
"What we are doing is demanding that the Cuban government respect the the basic human rights of their people," Helen Aguirre Ferre, White House Press Director, said. Trump's policies restrict visits by Americans that are not related to education and culture. They require a "face-to-face encounter with the people."
No person subject to US jurisdiction can legally conduct direct financial transactions with approximately 180 business entities and sub-entities, including hotels, travel agencies and shops, because they are run by the Cuban military, intelligence and security services.
The US attempt to restrict individual trips reportedly cost Cuba about US $1.5 billion. The other political changes have resulted in economic losses for Cuba of US $4.3 billion between April 2016 and June 2017, according to the island's National Institute of Economic Research.
Though the US represents an important tourism demographic for Cuba, its blockades still cause significant economic losses. However, tourism on the island has increased nonetheless. Last year the island broke its record when 4.7 million visitors, with Canada being the country that visits the island the most.
The markets in France, Italy, Spain, Argentina and Brazil have also shown significant growth on the island. However, the most surprising statistic of the year was the growth of Russian tourists to Cuba, which exceeded 100,000 for the first time, with 100,310 visitors as of December 18.