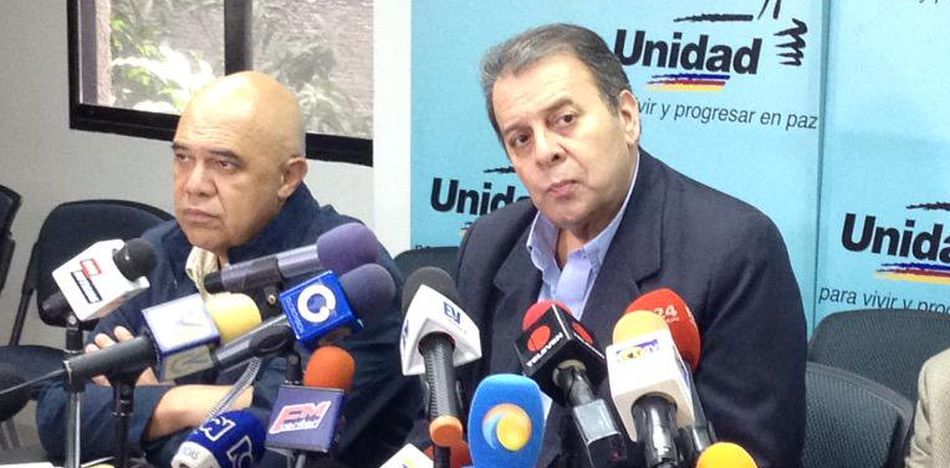 EspañolTalks between the Venezuelan regime and the country's opposition are falling apart. This weekend, Deputy Timoteo Zambrano announced he will no longer be representing the opposition coalition known as the Democratic Unity Roundtable during dialogues being held in the Dominican Republic with President Nicolás Maduro's regime.
Zambrano released a statement saying he made the decision after being censured and questioned by leaders of the Democratic Unity Roundtable, known as MUD by its Spanish acronym, and that he was even accused of collaborating with Maduro's dictatorship.
"It is necessary for me (to resign) in order to remain consistent," he said. "This way, nobody will think that a government collaborator is sitting among the ranks of the opposition. Let's talk clearly and let's stop playing games."
Zambrano said he is not willing to "act one way with the people and another way behind the scenes" as other leaders of the MUD do. "I can't seek secret agreements and at the same time appear as an unpolluted radical to the people," he said, adding that his loyalty to MUD is foolproof.
"True leadership means not cheating, not bragging, and not accusing others in order to hide your own shortcomings," he said. "It is sad to see people who are so brave and outspoken behind a microphone be so tame during bilateral meetings behind closed doors."
The resignation coincides with Zambrano's loss in the election for President of Venezuela's Parliament, which resulted from his failure to gain the support of Manuel Rosales, the leader of his party, Un Nuevo Tiempo.
This has raised doubts about the true motivations for Zambrano's resignation, as the allegations that he is a collaborator with the Maduro regime are not new. Both he and his party started losing credibility with the Venezuelan people after demonstrating an "affinity" for Maduro's way of governing.