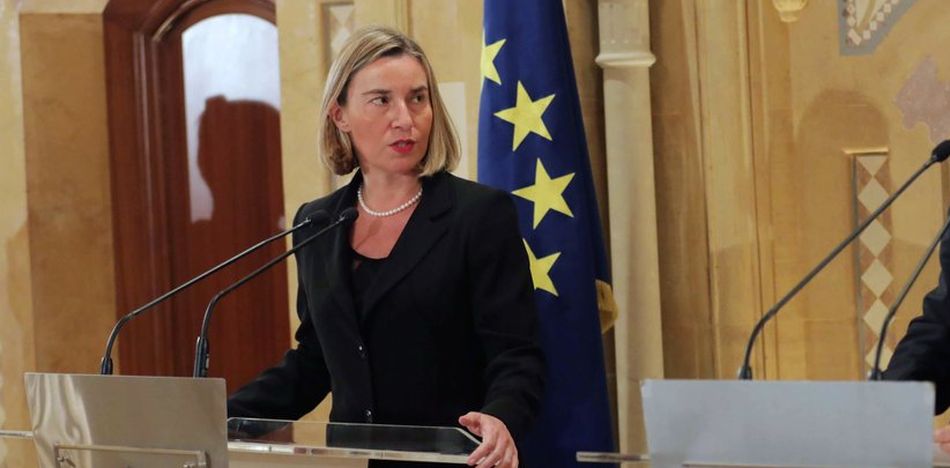 EspañolThe European Union and the United States do not see eye-to-eye on a continued embargo against Cuba. This week, the EU's High Representative to the Foreign Affairs and Security Policy said such an embargo is "obsolete and illegal."
Mogherini, who recently completed her third trip to the island, said the sanctions against Cuba only worsen the quality of life of Cubans. She said sanctions are unacceptable because unilateral measures don't allow economic and commercial development on the island. According to her, the solution is "to build bridges and open doors through cooperation and dialogue."
Her trip to the island is part of a Political Dialogue and Cooperation Agreements between Cuba and the EU that went into effect last November. Now, the diplomat is seeking to negotiate with Cuba and define how their agreements will be carried out.
She insisted that Cubans are not alone in facing those who isolate them, claiming that despite the political changes against Cuba by the United States, the EU will continue to maintain a "solid, stable and reliable relationship" with the island.
Mogherini said the EU has differences with the Cuban regime but that they will continue working through dialogues and try to "put an end to the blockade."
In response to the European Union's statements, the Cuban Human Rights Observatory Committee published a letter rejecting the EU's position of maintaining a "dialogue without demands" with Raúl Castro's regime. It also questioned whether the EU is trying to redefine what a democracy is.
"The best intentions, when they become based on volunteerism and bias, can lead to very large errors," the letter warned, noting that they are in favor of political dialogue as long as demands are made.
The US government has made it clear that the new restrictions against Cuba are intended to support the Cuban people by sanctioning members of the dictatorial regime. Trump himself has pointed out that a hard-line approach is necessary to demand respect for human rights and to preserve the interests of the Cuban people.
Trump also said that when Castro's regime takes concrete steps toward becoming a democracy, his administration is prepared to negotiate an agreement that is beneficial to both the US and Cuba. Trump pointed to political prisoners and free, internationally supervised elections as key requirements for this.
The Forum for Rights and Freedoms, the island's opposition coalition, made it clear that trying to repair relations with the Cuban regime has not been beneficial for the Cuban people. It said the Obama administration allowed the regime to gain political ground after opening up relations with the island. Opposition Coordinator Antonio G. Rodiles said Obama's policy toward Cuba meant "beatings, rapes, harassment and a lot of silence."
According to the Cuban Commission of Human Rights and National Reconciliation, the Cuban authorities carried out 17,741 arbitrary arrests of activists and opponents in the last two years of Obama's thaw.