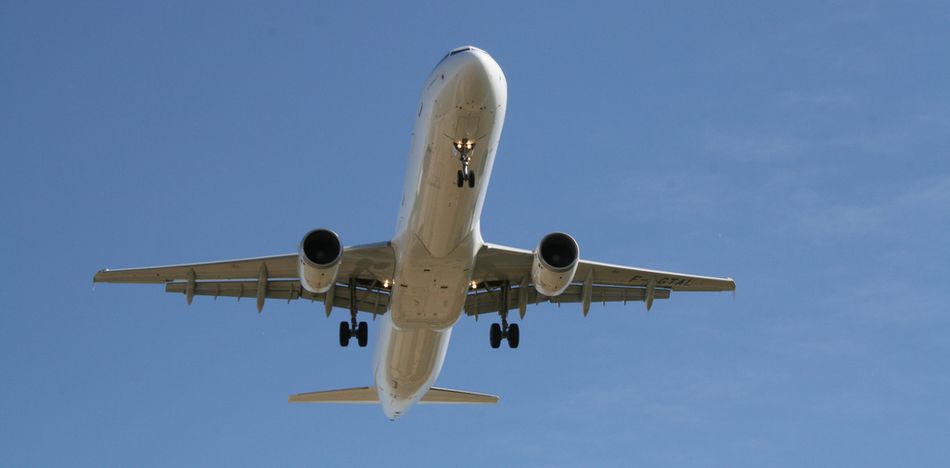 Ecuadorian president Lenin Moreno has signed a decree that moves towards deregulating the airline industry in the Andean nation.
The decree, published on the presidency's official website, will allow bilateral civil air transport agreements which will lead to liberalization of the market.
The objective is to "promote Latin American integration and promote a strategic insertion of the country in the international context," allowing for the signing of "flexible bilateral agreements" in a "gradual and progressive manner," the decree states.
Likewise, the new policy will allow the creation of agreements of "free and healthy competition, guaranteeing the permanent provision of services and preventing unfair practices or the abuse of dominant monopolistic positions."
The government entities responsible for these negotiations will be the Ministries of Transport and Public Works (MTOP) and the Ministry of Foreign Affairs and Human Mobility, together with the ministries of Tourism and Foreign Trade.
The text clarifies that the "international airports that will be subject of negotiation of these agreements, correspond exclusively to those located in continental Ecuador," which means that the Galapagos Islands will, for now, not be included in the new measures.
The new policy could prove a boon for the tourism industry since new airlines are expected to enter the marketplace, generating more competition and leading to lower prices.
Excelente noticia para el país, se firmó el decreto para #CielosAbiertos Necesitamo estrategias para aprovechar esta gran oportunidad y seguir promocionando el destino de carga y pasajeros para motivar demanda y atraer mayor conectividad!
Muy oportuno a puertas de @routesonline pic.twitter.com/jqAjW629Ha

— Álvaro Maldonado E. (@A_MaldonadoE) December 28, 2017
"Good news for the country; the "Open Skies" decree has been signed. We need strategies in order to take advantage of this great opportunity and continue to improve the transport of cargo and passengers in order to increase demand and better connectivity!"
Likewise, this type of policy could generate an increase in trade and regional integration that would benefit the country.
"The government policies strengthen our three primary objectives, which are: to encourage domestic tourism; increase the arrival of the foreign tourism, and attracting new investments," said the tourism portfolio.
Aeronautical correspondent Nicolás Larenas, who writes for Avión Revue and Aero Latin News, explained that this new decree paves the way for a new era of air travel, as previously the sector "had been penalized or limited in growth, since it was generally restricted to only upper income consumers."
Con alegría comparto la gran noticia de que el Presidente de la República ha decretado al Ecuador como un país de CIELOS ABIERTOS. Importante herramienta para mejorar la conectividad de nuestro Ecuador y conseguir la meta del 1×1. https://t.co/Qw6JgtuoMq

— Enrique Ponce De León (@PonceDeLeonEC) December 27, 2017
"I am happy to announce the big news that the president of the Republic has enacted the "Open Skies" policy. It's an important tool to improve connectivity in Ecuador."
Previously, taxes such as the $50 EcoDelta tax harmed the tourism industry by increasing prices for air travel.
"The Ecuadorian government seeks to boost the sector, generate new investment opportunities and, above all, boost the aviation business that has been stagnating but is gradually showing better results in terms of revenue and passengers transported by airlines," says Larenas.
The correspondent suggests that this new decree will bring positive results as long as they go hand in hand with "the reduction and elimination of taxes, legal security, citizen security, tourism promotion, incentives for import and export, incentives for airlines, and ease of import for airplane parts."
Lenin Moreno succeeded Rafael Correa after winning a closely contested second round election in April of 2017. He has taken a decidedly more moderate tack than his predecessor.