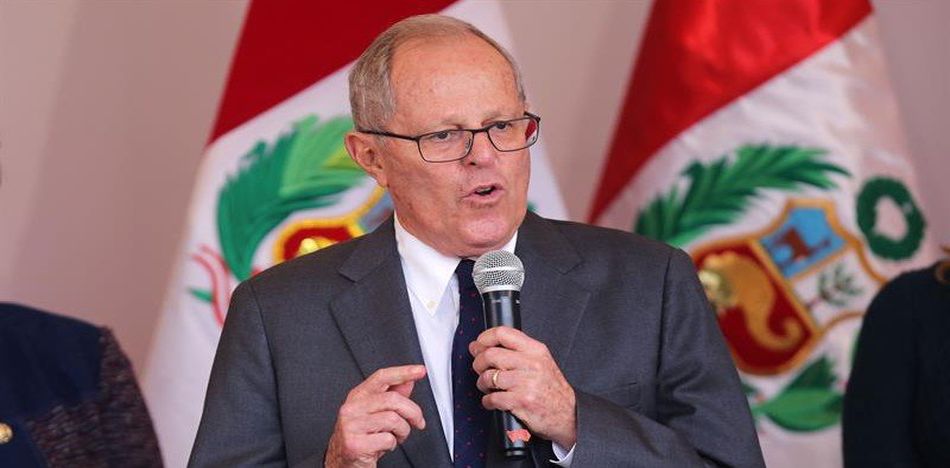 Español Peruvian President Pedro Pablo Kuczynski said that attempts made by Congress to pressure him into resigning are an "assault on the constitutional order and an attempt to cause a presidential vacancy."
During an interview last Sunday, December 17 Kuczynski said calls for him to step down are attempts to "try to rock the boat … to run the state without having won the presidential election."
The President's statements come amid a political crisis that arose due to his connections to a case of alleged bribes paid by Odebrecht in exchange for building contracts.
According to a report from the Lava Jato commission, Westfield Capital, a company owned by Kuczynski, received US $4.8 million for consulting. Though Kuczynski claims the transactions were legal, opposition officials have called for him to step down.
"We have to preserve democracy because it's the only instrument that can lead us to prosperity," he said in response. "If we let ourselves get pushed around, we will not move forward as a nation."
He continued, "I implore you all that we stay the course, to listen to what we are going to say on Thursday (in Congress) and to support us."
Kuczynski said the third and last page of the commission's report refered to seven consultations by Westfield Capital, but that didn't mean he oversaw the management or administration of the company while in public office.
"These were private, banked and declared contracts, if it had been money from a bribe, would they have declared themselves? No, they would not have" he said.
These explanations have not satisfied Congress, causing some to ask for a vote on impeachment and removal based on questions of "moral capacity."
The vote will be held on Thursday, December 21. At least 87 votes of the 130 members will be needed to remove Kuczynski. Fuerza Popular, an opposition party, has 72 seats in Congress, setting the stage for the very real possibility that the President will become Peru's first to be dismissed.
"This intention to streamline the vacancy process leads us to conclude that there is interest in a coup," the regional governor of Arequipa, Yamila Osorio, said.
Nos costó mucho recuperar esta democracia. No la volvamos a perder. No voy a abdicar ni a mi honor, ni a mis valores, ni a mis responsabilidades como presidente de todos los peruanos.

— PedroPablo Kuczynski (@ppkamigo) December 15, 2017
It wasn't easy for us to take back out democracy. We aren't going to lose it. I will not abdicate my honor, or my responsibilities as president of the Peruvian people.