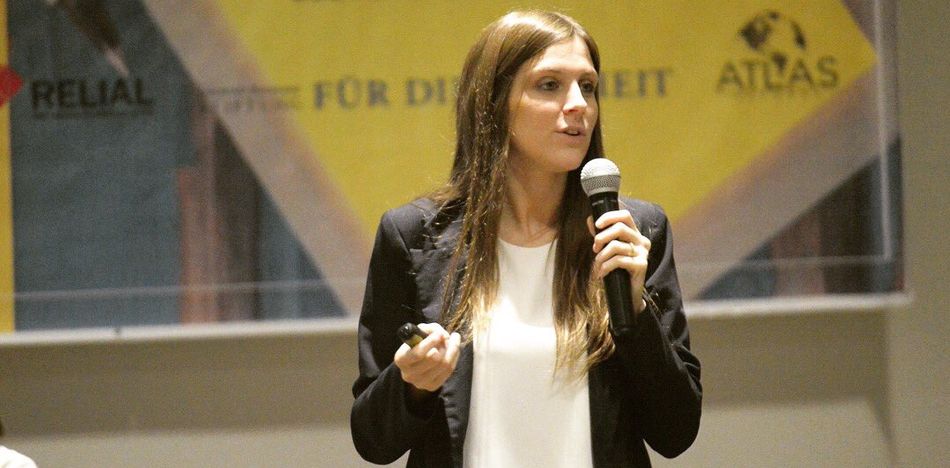 Español An article published by the Cuban publication Cubanet endorsed and highlighted the work of PanAm Post's Antonella Marty, who recently reported on the human rights abuses she witnessed during a trip to the island.
The article summarized what Marty experienced, saying the information she provided coincides with what the website has also been reporting. Harsh repression by the Raúl Castro regime — especially against protesters and members of the media — continue to increase while the government also pushes a false message of peace to the international community.
"I knew very well that communism didn't work," Marty wrote in her original piece. "It has never worked wherever it has been tried … but this time I experienced the longest dictatorship in Latin America first-hand — where the same tyrants have ruled since 1959, where political propaganda abounds and humiliation is an every day occurrence for the Cuban people."
Marty is also a researcher at Fundación Libertad in Argentina, oversees communications at the International Freedom Foundation in Spain and authored the book "The populist Intellectual Dictatorship." Her article highlighted a meeting she had on the island with the Ladies in White, an activist group calling for the release of political prisoners.
"(They) are beaten on a daily basis by the regime for the simple act of marching peacefully, dressed in white and asking for the most sacred thing that any human being can have: freedom," Marty wrote.
As a reporter, Marty has focused on digging up the ugly truths of socialism. She stressed that, despite having been in other dictatorial countries such as Venezuela, she was surprised to see how "Castro's was always speaking against violence toward women, but behind the scenes killed and beat these brave women who march for peace and freedom."
"This is another characteristic of these populist and dictatorial movements," she wrote, "and the Castro regime is no exception: hypocrisy and a two-faced attitude are their daily bread."
While media such as Cubanet, Diario de Cuba and Cibercuba highlighted Marty's work, the website Rebelión — which leans heavily to the left — criticized the article and accused Marty of being "an out-and-out defender of private property and a bitter detractor of socialism" with a supposed "history of attacks" against Latin American countries.
According to the website, Marty "is a product formed by the most murky interests of the current Latin American right and its main sponsors." It also said that her visit to Cuba, which "constitutes a blatant anti-Cuba stance, … must be repudiated."